250+ Franchises and growing!

ACFN Welcomes 4 New Franchisees!!


Congratulations and best of luck New Franchisees

Jon G - LA

Stuart F - NV

Monica M - IA

Mohammed & Ghassan - WI

Starying Ahead of the Curve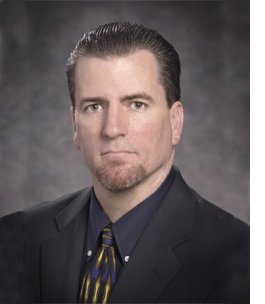 New revenue for franchisees & new options for locations !




Over the past 6 months we have been working with a new processor called Columbus Data Services ("CDS"). We have tested and confirmed their value proposition which includes multiple services that are not currently available to us through Worldpay. Having the ability to process all types of transactions, benefit from new income streams and offer advanced processing options to customers are all essential to our success when competing for new business as well as protecting current relationships. New capabilities include:

Dynamic Currency Conversion ("DCC") – after vetting multiple programs it is clear that CDS has the best DCC program with the best rate and compatibility with the most ATM models. We already have 15 ATMs processing DCC through CDS and confirmed the program works well. It is compatible with RL2000, RL5000 and ARGOs with software up to but not including 4.0 so it covers a large percentage of our network. All you need is new software and a fast connection (wireless or TCP/IP) and you start earning extra income. As you may already know the income is earned from MC International transactions so it will not be applicable to all units but will be applicable to many. We already analyzed our network traffic and are currently reaching out to franchisees that have the ATMs with the most MC International traffic as a first step.
EMV – the liability shift for EMV takes place in October of this year and is fast approaching. CDS is already processing EMV which is very important. In addition to the impending liability shift some transactions are already being rejected by banks if they are not submitted as EMV. That trend will accelerate as we get closer to October and increase substantially after October. It is important to get every viable transaction approved and enabling EMV is becoming more and more important.
Percentage surcharge - CDS is able to process "surcharge or percentage whichever is more". This option may be useful as a negotiation tool in some cases. In other cases it can help secure higher fees if a location requires a maximum withdrawal amount above the standard of $200. If a location wants a $400 limit for example we can now set the ATM to charge either $3 or 1.5% which would mean that for all withdrawals above $200 surcharge would go up accordingly. Most locations don't like this and we don't intend to lead with this option but it's good to have the capability in case we need it
Varied surcharge for debit/credit – CDS is able to assess a different surcharge to a debit card and typically a higher surcharge to credit cards. Again this is not something we would lead with but a group of hotels we bid for recently specifically asked for this function. If a customer wants a particular feature it is essential that we be able to offer that function.
Technical support offered by CDS is significantly better which will improve the customer experience for franchise owners, locations operators and card users
CDS is expected to offer processing in Canada in 2017. This will allow us to leverage our size in the US to better serve our Franchise Owners in Canada
There are some additional back-office functions such as customized reports that are offered and will help streamline and improve our payroll process
It will take time and effort to transition but the benefits out-way the time and effort required. We look forward to collaborating with each of you to get this done and improve your/our business.

Jeffrey Kerr.
CEO & President, ACFN


It's time for our annual Drop Contest!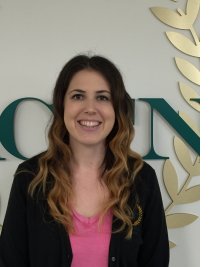 ACFN wants to break records in 2016 and to achieve that goal we need your continued participation. This contest is an additional incentive to motivate you to drop more packets at more qualified locations and create more opportunities to expand your business. The more drops you complete, the more chances we will have to close deals for you and secure new installations.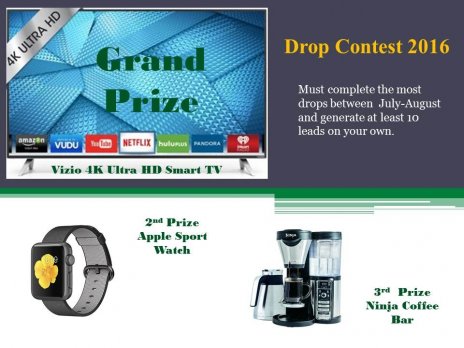 The rules are simple:
a minimum of 30 drops completed from ACFN leads
a minimum
of 10 additional drops completed from franchisee generated leads
Grand prize winners - the 3 franchisee that fulfill the above requirements and complete the most drops between 7/1 – 8/30/16 will be our grand prize winners.
Guaranteed winners - any franchisee that completes 40 drops from ACFN leads + 20 drops from self-generated leads is guaranteed a winner. If you are not one of the top 3 you still win a $100 Amazon gift certificate.
If you do not have enough locations to review for drops please contact me and we will work to find and send you more.


Quick reminders for drops:



Make sure to get the name of the person you hand the drop to, this helps build a physical link between our company and theirs.
If the location has an ATM tell us the surcharge, condition, and ADA compliance.
If there is no ATM, describe some possible areas in which the ATM can be placed.
To help our sales team sound familiar with the business, please provide any additional information regarding the location. Some examples include; max capacity, live entertainment, pool tables, karaoke, etc.
We appreciate your business!



Sincerely,







Roxane LaChance




Vice President Market Research





Listen to ACFN Marketing Department | Franchisee Review

If I had any advice, it would be to listen to the marketing departments assessment of locations.

I wanted to install an ATM at a BBQ restaurant that I figured would be o.k. The marketing department asked questions that I didn't think to ask and after obtaining new knowledge about the business, I decided to wait for a better opportunity.

Well that opportunity came a few months later and boy, am I glad I held out. Now I have a location that is doing twice as well as my previous best location which is saying a lot because my previous best location is a luxury 400+ room resort in Lake Tahoe.

After four years, being a franchisee with ACFN has been one of my better decisions.

It's a very strategic business approach, that you build, which is perfect for me. I've had great success.







Tanita -
ACFN of Reno/Tahoe