Subscribing to the IHR's Website

We invite practitioners to join our web site community with a listing of your holistic gifts and offerings for an investment of only $60 a year. With this investment y
ou will receive:
A listing on the web site for each modality or resource that you provide

A listing by the City that you practice in

Classes or events that you offer throughout the year can be posted

Your classes or events will be listed in this monthly newsletter
New Practitioners Added to IHR's Web Site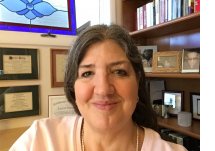 Laura Christensen
Providing excellence in Traditional Oriental Medicine services since 1992, including painless Japanese Acupuncture and Chinese herbal treatment as well as German Auricular medicine (specialized ear acupuncture). Health coaching and nutritional therapies based on the most up-to-date science. Cupping and gua Sha available. Free 10 minute consultation by phone. ADA accessible clinic, free parking, on bus line. Fall '16 Community Acupuncture clinic for Veterans and other lower income folks!
Iowa City
, IA
319-341-0031
acupuncture.of.iowa@gmail.com
www.acupunctureofiowa.com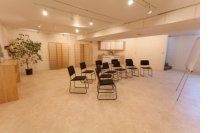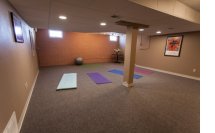 The Sycamore Rooms

Two beautiful meeting rooms suitable for meditation, yoga, tai chi, continuing education, board meetings, club meetings, trainings or any other type of group activity. One is 30 x 24 and carpeted, the other is 30 x 30 with vinyl floor and kitchenette. Beautiful remodeled space with plenty of free parking. We look forward to hosting your group. Call us at the number above for more information or booking.
319-341-0031
acupuncture.of.iowa@gmail.com
www.acupunctureofiowa.co
Iowa Holistic Resources is a website community for people looking for services

AND

for practitioners to list their services. Over 20,000 people have gone to the website looking for services.

The IHR web site provides a compilation of varied holistic approaches to wellness.
The web site is listed by: 86 cities at this time,

122 modalities, retreats and centers, and by monthly classes and events.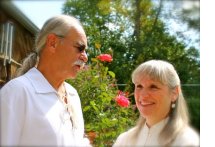 Cinda & Greg Morey

Certified Body Code and Certified Emotion Code Practitioner, Certified Advanced ThetaHealing Practitioners, Healing Touch Practitioners, Reiki Master/Teachers,
Ho'oponopono,

Ordained Ministers, Detoxification Footbath Treatments, Young Living Essential Oils Distributors, Nikken Wellness Consultants.
"Your web site has been great and I've received several good clients from it. Thanks again!
"Cinda does such a great job p

osting

my classes to her website and newsletter. She's able to take all the information I provide, place it into the proper categories and format, plus even offers links to separate flyers. I am very impressed with her "techie" abilities. Wonderful! And THANK YOU!!!!" Email and Web
"I joined the IA

Holistic network

in January, 2009 and in February I was contacted by someone who lives in Marshalltown for information for one of my services. We met for a series of classes and I feel confident that she is in a much better place in her spiritual life as well as in accepting her hectic personal and

business life

. Without the networking and good work of the Iowa Holistic association, this wonderful opportunity for growth for both the client and my work in the world, I would not be in the place I am today. Thanks Cinda and Greg for our efforts on behalf of the entire healing community! Namaste!
2016 Yearly Classes Listings

CLICK HERE TO VIEW UPCOMING CLASSES & EVENTS THROUGHOUT THE YEAR!
How To Send Classes to Put in Newsletter
If you have a subscription to the web site CLICK HERE to learn how to send classes for the web site and newsletter.

Iowa Holistic Resources FACEBOOK page

July 2016 Classes Throughout Iowa

Click on Class Title for Details










DATE




CLASS




CITY













July 3, 2016



Dances of Universal Peace Special Event


Des Moines

, IA




July 5, 2016



An Evening of Shinrin Yoku (Forest Bathing)


Hiawatha, IA




July 5–8, 2016



Church on Two Wheels Retreat: Exploring Natural & Spiritual Landscapes by Bicycle


Hiawatha

, IA




July 5–8, 2016



Nurturing the Circle Retreat: Earth, Self & Spirit


Hiawatha

, IA




July 5 & 19, 2016



Seeing IS Believing: Visio Divina at Prairiewoods


Hiawatha

, IA




July 6, 2016






Wednesday Women Summer Potluck Luncheon at Prairiewoods


Hiawatha

, IA




July 6 – August 31, 2016



Spiritual Journey: Foundational Studies


Hiawatha

, IA




July 6, 13, 20, 27, 2016



Free Meditation Practice


Des Moines

, IA




July 6 & 20, 2016



Drumming for Healing


Hiawatha

, IA




July 7, 11, 14, 18, 21, 25 & 28, 2016



Hatha Way Yoga


Hiawatha, IA




July 8-10, 2016



Reiki ART/Master Class


Cedar Falls

, IA




July 11, 2016



Essential Oils & Your Family


Hiawatha

, IA




July 12 & 26, 2016



Lectionary-Based Faith Sharing at Prairiewoods


Hiawatha

, IA




July 13, 2016



Digging Deeper in the Healing Garden: Gardens & Plants as a Portal to Spirit


Hiawatha

, IA




July 13, 2016



"I Am" ThetaHealing Workshop


Iowa City

, IA




July 13 & 27, 2016



Cedar Valley Flute Society


Hiawatha, IA




July 15 - 16, 2016



PrismsScape Gems and Healing Center - 1 Year Anniversary Open House


Iowa City

, IA




July 16, 2016



Fear, Money and Power: Moving from Surviving to THRIVING


West Des Moines

, IA




July 17 or 31, 2016



The Total You Through a Reiki Practice (Level I)


Cedar Rapids

, IA




July 18, 2016



Essential Oils and Thyroid Support



Hiawatha

, IA




July 18–21, 2016



Adult Self Renewal Summer Camp



Hiawatha

, IA




July 19-31, 2016



Unlimited Breath Healing Journey Intensive to Costa Rica


Costa Rica




July 21, 2016



Unlock Your Limiting Beliefs With a Group Healing ThetaHealing Event


Iowa City

, IA




July 22-24, 2016



Basic DNA Thetahealing Class


Iowa City

, IA




July 23, 2016



Women in Interfaith Dialogue at Prairiewoods


Hiawatha

, IA




July 23-24, 2016



Usui/Holy Fire Reiki I & II


Windsor Heights

, IA




July 23-24, 2016



Reiki I and II Class


Cedar Falls

, IA




July 24 2016



Feng Shui Class


Cedar Rapids

, IA




July 24–30, 2016



Prairiewoods 20th Anniversary Silent Directed Retreat


Hiawatha

, IA




July 29-31, 2016



Game of Life ThetaHealing Class


Iowa City

, IA