sters Degree in Gifted Education from Converse College. She also has her International Montessori Teaching Diploma (Preschool/ Kindergarten) and Montessori Teaching Certification (Elementary I).
Because Lori has devoted her life to education and has a heart for helping all students reach their fullest potential, we knew she would be the perfect fit. Her teaching experience includes training future Montessori teachers, serving as Director of the Elkin Presbyterian Church Preschool, tutoring students in Shanghai, teaching in the 6-9 year old classroom at Statesville Montessori School, and being a teacher for the Gifted and Talented program in 4th and 5th grades for Greenville County Schools.
As our students return to school, they will enjoy having Mrs. Lori in the classroom even more this year. She loves to sing, be silly and really build relationships with each child because those relationships and mutual respect are the basis for a successful learning environment.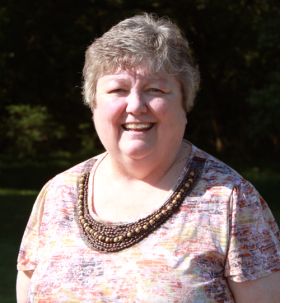 In addition to Mrs. Lori, we will also be joined by Janet Adams one day per week. She will be working with our older students on math, language arts and history.
Mrs. Janet graduated Summa Cum Laude from the East Coast Bible College campus of Lee University with a Bachelor of Elementary Education degree. She holds her North Carolina license to teach grades K-6. Since 1989, she has taught using the Montessori method at both Stasville Montessori and here at Elkin Presbyterian Preschool. While at Statesville Montessori, she also taught art for grades 1-3 and French for grades K-8. Before that time, she taught behaviorally and emotionally challenged children in Iredell County.
Mrs. Janet also obtained dual Montesorri credentials for both Elementary 1 and Elementary 2, which include children ages 6-12. In addition to teaching at our school, she instructs Montessori teacher candidates and is the curriculum typist for teh Center for Montessori Education of North Carolina in Huntersville.
Her hobbies include, but are certainly not limited to, greeting card making, crocheting and making materials for the classroom. Most of all, she enjoys spending time with her family. She and her husband, Jeff, moved to our area 7 years ago and reside in State Road. Their son, Josh, and his family also live in State Road. She has three grandchildren.