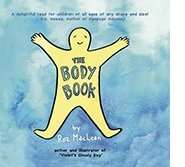 BODY BOOK
by Roz MacLean
$9.95, ISBN13:9781987857603


With simple, fun, colorful illustrations and a delightful series of simple rhymes, Roz MacLean introduces the concept to young children that bodies come in all shapes and sizes. Designed to celebrate diversity and to make children feel comfortable with how they look, The Body Book is a visual delight for pre-schoolers and an excellent resource for early primary students learning to read.
Publisher: Promontory Press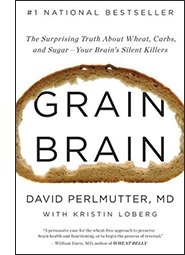 GRAIN BRAIN: The Surprising Truth About Wheat, Carbs & Sugar--Your Brain's Silent Killers
by Kristin Loberg & David Perlmutter
$18.00, ISBN13:9780316234832








World-renowned neurologist David Perlmutter, MD, blows the lid off a topic that's been buried in medical literature for far too long: carbs are destroying your brain. Even "healthy" carbs like whole grains can increase risk for dementia, ADHD, anxiety, chronic headaches, depression, and more. In this innovative and persuasive book, Dr. Perlmutter explains what happens when the brain encounters common ingredients in your daily bread and fruit bowls, why your brain thrives on fat and cholesterol, and how you can spur the growth of new brain cells at any age, take control of your "smart genes," and remedy your most feared maladies without drugs. With a revolutionary four-week plan, GRAIN BRAIN helps you reprogram your genetic destiny for a vibrant future. Publisher: Little Brown & Company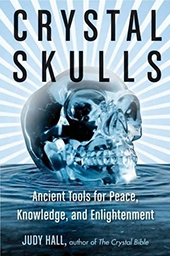 CRYSTAL SKULLS: Ancient Tools For Peace, Knowledge & Enlightenment
by Judy Hall
$16.95, ISBN13:9781578635948


Crystal skulls are human-skull hardstone carvings often made of clear or milky white quartz known as "rock crystal". In occult and metaphysical circles, the skulls have magical and healing qualities. In this book, best-selling occultist and crystal expert Judy Hall provides a basic primer on crystal skulls: What they are; Where are found; Their role in legend and lore around the world; Their uses for physical and psychic healing. This is a terrific introductory text for those interested in occult and ancient mysteries and/or the power of gems and crystals. Publisher: Red Wheel/Weiser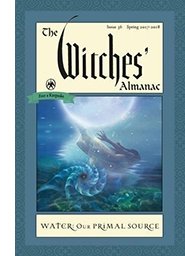 WITCHES' ALMANAC: Water, Our Primal Source--Issue 36, Spring, 2017 To Spring, 2018
by Theitic,
$12.95, ISBN13:9781881098393


Founded in 1971 by Elizabeth Pepper, the art director of Gourmet magazine for many years, The Witches' Almanac is a witty, literate, and sophisticated publication that appeals to general readers as well as hard-core Wiccans. At one level, it is a pop reference that will fascinate anyone interested in folklore, mythology, and culture, but at another, it is the most sophisticated and wide-ranging annual guide available today for the mystic enthusiast. Modeled after the Old Farmers' Almanac, it includes information related to the annual Moon calendar (weather forecasts and horoscopes) as well as legends, rituals, herbal secrets, mystic incantations, interviews, and many a curious tale of good and evil. Although it is an annual publication, only about 15 percent of the content is specific to the date range of each issue. Publisher: Witches' Almanac, Ltd.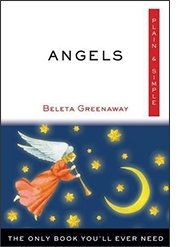 ANGELS, PLAIN & SIMPLE:
The Only Book You'll Ever Need
by Beleta Greenaway
$14.95, ISBN13:9781571747556

Throughout time, people of many cultures and religions have believed in angels. Now Beleta Greenaway brings you closer to these wonderful beings in this delightful guide. She shares some of her own experiences with angels and describes how you can make your own connections with them, whether through meditation, in dreams, using decks of special cards, or by other means. Greenaway covers the entire angelic realm. Included here are: • Encounters with angels • Angels in the modern world • Angelic herbs and plants • How to work with angels • Angels, animals, and heaven • Angels in the Afterlife This is for anyone who is interested in angels, who wants a little supernatural help, and/or who wants a glimpse of the vast array of other worldly forces and beings that inhabit the universe. Publisher: Hampton Roads Publishing



•
Check Out This Month's Special Deals!
•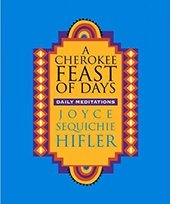 CHEROKEE FEAST OF DAYS: Daily Meditations--Gift Edition (Hardcover)
by Joyce Hifler
$19.95, ISBN13:9781571783363
The tenets of Native American wisdom applied to everyday life in a contemplative and essential approach Joyce Sequichie Hifler offers this beloved collection of daily meditation books drawn from her own rich Cherokee heritage and that of other tribes. She presents readings for each day of the year from Una la ta nee', the cold month January, to U Ski' Ya, the snow month of December. Each reading provides insights in both English and Cherokee, and gems of wisdom recorded in the words of native speakers. This little treasure is for readers of all faiths, and for those seeking faith. Publisher: Council Oak Books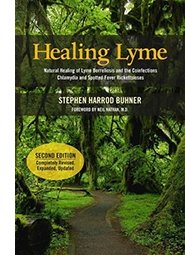 HEALING LYME: Natural Healing Of Lyme Borreliosis & The Coinfections Chlamydia & Spotted River Rickettsiosis (2nd edition)
by Stephen Buhner
$24.95, ISBN13: 9780970869647
Healing Lyme examines the leading, scientific research on Lyme infection and its tests and treatments, and outlines the most potent natural medicines that offer help, either alone or in combination with antibiotics, for preventing and healing the disease. The book has been a bestseller for over a decade, and during that time the author has had contact with over 25,000 people who have used some form of these protocols during their healing journey. This edition has been significantly updated, fully revised, and expanded to reflect the increased understandings from that extensive contact, including depth-treatment experiences with hundreds during the past decade. Healing Lyme is the primary text in print on what Lyme bacteria do in the body and how natural approaches can heal the disease. It is the first book in print covering depth understanding and treatment of chlamydial and rickettsial coinfections. This new updated version of Healing Lyme joins the author's other two books on the treatment of Lyme coinfections (babesia, bartonella, mycoplasma, anaplasma, and ehrlichia) and completes his exhaustive work on these stealth pathogens. Publisher: Raven Press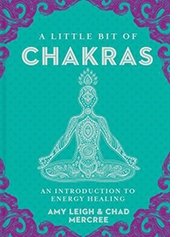 LITTLE BIT OF CHAKRAS: An Introduction To Energy Healing (Hardcover)
by Amy Mercree & Chad Mercree
$9.95, ISBN13:9781454919681
Chakras began as part of the mystical Vedic tradition of Tantric and Kundalini Yoga, but they have evolved into pathways for healing and exploring the nature of consciousness. If you've ever wondered how to work with these amazing energy centers and optimize their benefits, this is the book for you. With gorgeous diagrams and visuals, and an accessible text by two renowned authors, it takes us into the heart of the chakra system, exploring its history and revealing how to use each one for transformation, well-being, increased vitality, and more. Publisher: Sterling Ethos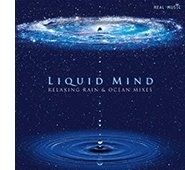 LIQUID MIND:
Relaxing Rain and Ocean Mixes (CD)
by Liquid Mind
$17.23, UPC:046286645627
Liquid Mind (Chuck Wild) revisits some of his favorite tracks from previous albums, this time mixing with the cleansing, healing and comforting sounds of the rain and ocean.
Publisher: Real
Music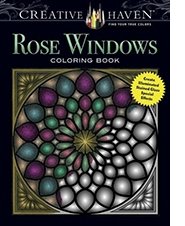 ROSE WINDOWS: Create Illuminated Stained Glass Special Effects--Creative Haven Coloring Book (Oversized Print)
by Joel Avren
$5.99, ISBN13:9780486806426
Based on designs of stained glass rose windows, these 31 images are specially shaded so that they will simulate the luminescence of actual stained glass when colored with wax crayons. Translucent colors work best to achieve this sparkling special effect. Pages are perforated and printed on one side only for easy removal and display. Specially designed for experienced colorists, Rose Windows and other Creative Haven coloring books offer an escape to a world of inspiration and artistic fulfillment. Each title is also an effective and fun-filled way to relax and reduce stress. Publisher: Dover Publications, Inc.
Friday,

August 19, 2016

Vol. 31, No. 35


August
New Leaves Update Catalog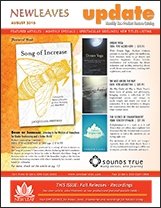 Feature Issue

The sounds of fall... can you hear them? Check out this month's issue for upcoming recordings and more!


Featuring three articles and great specials you can enjoy all month long.
Our monthly
catalog
New Leaves
Update
features
Available At Quality Paperback Prices.

Also

ads for

New Products!
The printed issue will ship to you.

Log-in and

view the latest PDF,
New Leaves Update catalog.

It'

s searchable, printable and includes links to our web site for all advertised products.
Visit our website

Log-in
to view the latest digital New Leaves Update catalog
Items recently received in our warehouse

Our best-selling products, updated monthly

eLeaves is published every Friday at 6pm eastern time. It features ANNOUNCEMENTS of interest to our customers, COMING ATTRACTIONS featuring frontlist items expected within the next month and FRESH STOCK which focuses on items newly received in our warehouse.

eLeaves is only one of the email communications available to New Leaf customers. To view the full list, subscribe to more options, or unsubscribe, please click

here

.