is equal to the love ... you make.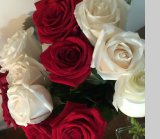 Thank you Paul and John. Let me never forget that. Let me translate it every day, every way I can.

I am excited for my Mother Mary Restorative Teacher Training that begins next weekend, Aug. 26-28,with the Level 1 25-hour module, open to students and teachers ~ to anyone who desires to de-stress themselves and others through this powerful, profound practice.

Drawing on 9 years of Thai bodywork, 20 years of Yoga, 14 years teaching Yoga, and my journeys into prayer, meditation, hypnosis and Nidra, I share my signature Mother Mary Restorative Trance Meditation Yoga in my first-ever 100-Hour Advanced Training over 4 weekends between August and November. I shiver ... with anticipation!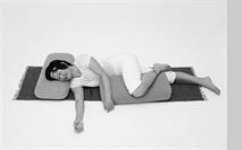 Students are welcome to take the training for their own learning, and Yoga Alliance RYTs will receive CEU credits; or 100 hours toward their Advanced Teacher Training certification at Pure Yoga, if eligible.

4 weekends: Each one is
Fri 6-9; Sat+Sun 9am-6pm.

Aug 26-28 ~ Pure East ~ Level 1
Sept 9-11 ~ Pure East ~ Level 2
Nov 4-6 ~ Pure West ~ Level 3
Nov 18-20 ~ Pure West ~ Level 4
For details, see Event or web listing, or AllEvents link!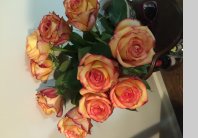 In surfing life's waves I continue to wonder at the vast oceans of unexplored beauties under our very feet, beneath the waves. Meditation is that. Prayer is that. Yoga Nidra is that. Hypnosis is that. My education in Reiki is just beginning, and it is certainly that. For a primer on this deep, rich, self-healing practice, dip into an article by Torsten A. Lange:

"The real Reiki principles are at the very heart of the original Reiki teachings. They are given a lot of space on the memorial stone and it is suggested that they're repeated every day. By doing so, you may find what I eventually found for myself: they are utterly, utterly helpful. I cannot do without them any more. I would go as far as to state that they have transformed my life. I would strongly recommend following Mikao Usui's advice. Every morning and every evening, sit for a moment in Gassho and repeat the principles." - Torsten A. Lange:

"This is a translation of the original version from the memorial stone:
Just for today,
Do not be angry.
Do not worry.
Be grateful.
Do your work with diligence.
Be kind to others."

I found Torsten A. Lange's discussion of the principles edifying!

Privacy; Reply; Forward; Photo Thanks

I hold your privacy sacred and do not share email lists. Please feel free at any time to Reply, Forward, Subscribe, or Unsubscribe.



I value the privilege of our cyber sangha and hope it brings you near, face to face, heart to heart, breath to breath, with me and other yogis in your life path and journey!

Photo thanks this issue go to: Derek Goodwin Photography, Pure Yoga New York, and my photo models Brian Davis, Jonathan Rea, Lex Peters, Yael Ben-Reuven, Raul Aranas, and Raphael Aranas.

Thanks to Janel DuRoss for my dancing M logo.
OMmmmary


Life is really so incredibly short. I keep telling people that. And yet it is really endlessly eternal.

Yeah? How do you know that, you may ask? The fact is, I choose to know that. It is as easy to know that, as to know it is fleeting and then gone.

Yet knowing that, the brevity and eternity, makes each the sweetest possible taste in the juicy moment.

Relish yourself, in this moment.


Coming off the high of the 5th Annual NY AcroFest, thankful for the community love it represented, even in the midst of the torrid, humid heat advisory that swept the city, I am delighted for more AcroYoga love upcoming.



Labor Day Friday 9/2, I co-teach and co-host 1st Friday Class & JAM at Om Factory with L.A. guest co-teacher Jonathan Rea, #acrowithjon. Jon teaches a workshop the following day Sat. 9/3, "The Human Machine" that I am delighted to take!

Following NY AcroFest, Lex Peters of Philadelphia and I have been asked to repeat our "Wash, Spin, Dry" class, and we are making it a fun workshop Sunday Oct. 30!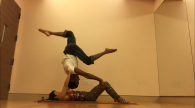 Also in October, Zouk dance fever hits NYC, with the annual NYC Zouk Fest! I'm teaching AcroYoga on Sunday 10/16, and enjoying the Dare to Zouk beginner's track Pass! Join me and use my code for a discount:
NYCZF_MARYARANAS



And of course, October is Divine Play, the largest annual global Festival of AcroYogia!

In its 7th season, we are in Portland OR, at the Oregon Convention Center.

See you there! I'll be teaching "Mitey Mamas" with fellow mighty & mite-y mama Yael Ben-Reuven.

Learnin' to take a little chill time at the beach... being a mom, being a wife, being a soul breathing in the sun and surf with joy. Being here.

Om shanti! Swaha.

Peace! So be it . . . Let it be.