For the

LOVE OF GOLD

and our precious children,
we are

Painting the Town Gold

once again to bring awareness to childhood cancer in the Inland Northwest.

Not only does your support provide much needed respite and support events like our summer party, but so much more. In the last 12 months, we have distributed 65 New Patient Bags to newly diagnosed families.
Click here
for more information on what your support provides.
We have a lot planned for Childhood Cancer Awareness Month (CCAM). See the Upcoming Events below and please join us as we raise awareness and support for kids with cancer in the Inland Northwest.
Please check out our CCAM webpage throughout the month as events are added and information is updated.
We will be sending an update as details are added.
Do you have an idea for a way to support local kids with cancer? Contact Alicia at alicia@accoinlandnw.org
Summer Party Reunites the "Tribe"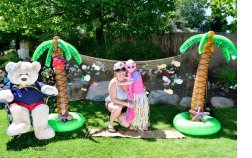 This year's Hawaiian themed summer party was a great success. With nearly 300 attendees and 30 volunteers, families of children with cancer gathered at ACCOIN's summer party and annual membership meeting to renew old friendships and make new ones.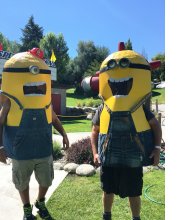 The power and importance of the Summer Party is best described in the words ACCOIN "tribe" member Kari Fleming. Below are excerpts from her account of her family's experience at this year's Summer Party.

"Besides the expected fun and excitement that one would experience during a trip to a water park, the annual ACCOIN Splashdown party was so much more and meant so much more than just a good time with good food.

... These events let us know we aren't alone in this, there are people out there that get it, that know what it feels like to race your child to the ER at 11pm for a fever hoping his counts are good enough [that] it won't mean a hospital stay.

... So my unsocial bunch makes every effort to make it to these functions, not just because there is fun to be had and good food to eat, because you can always count on that, but because although we are all so very different that one part that has rocked our worlds to the very core, that has changed us forever and gnaws at us every day is the same. Yes we all know it is very true "…..kids can't fight cancer alone" it is also very true that families need that shoulder to cry on, that ear to listen or that TRIBE to empower us." Click here to read in full.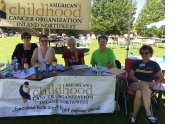 A BIG thank you to everyone who worked so hard and were so generous to provide this much needed respite for children and families. It's not over just because treatment ends and bringing together veteran families with new families provides inspiration and hope.

We are so grateful to Texas Roadhouse for providing our delicious and plentiful lunch once again. You Rock! Please be sure to let them know how much you appreciate their community spirit when you stop in for a meal.
Thanks to
Splashdown

for their excellent care and support and making our party the best that it can be.





Thanks also to Rich Reathaford and

URM

and

Lacey Green Photography.





Aloha and thanks from our dedicated staff.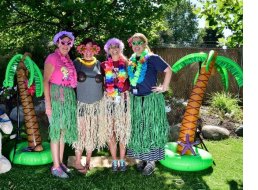 From Left:
Denise Caldwell
Patient Services Coordinator
Kierstan Barron
Administrative Assistant
Alicia Damon
Events Coordinator
Sarah Jane Brown
Executive Director
Fourth Annual Hope is Golden Benefit Luncheon has a New Day and a New Location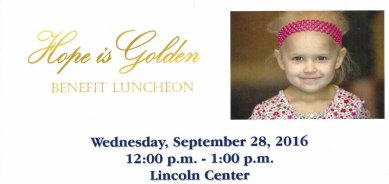 Doors open at 11:30 and lunch begins promptly at noon. Please join us as we wrap up Childhood Cancer Awareness Month 2016.
Table Captains are essential to ensure the success of this event. Do you know seven people you can invite to fill a table of eight? To download the Table Captain Packet click here.
Our Sponsors underwrite the cost for the event ensuring that 100% of donations go to fund our crucial programs and services. If you or your business would like to sponsor click here for Sponsor Packet.
We couldn't do what we do without your support.
Gold Level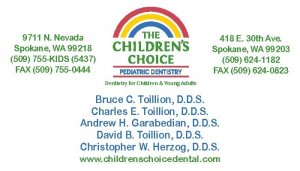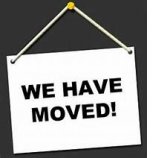 New office location at Sacred Heart Children's Hospital
Our hospital office has moved from the third floor to the fourth. To find us take either the Star or Fish elevator to the fourth floor of the Children's Hospital. Our office is down the hallway directly across from the purple flowers. If you have trouble finding us, the office phone number is 509-474-2759

Having an office at Sacred Heart Children's Hospital (SHCH) provides families with immediate access to not only our programs and services but also another parent who knows first-hand what it means to hear those words, "your child has cancer."
We are very grateful to SHCH for continuing to provide this crucial space to help children with cancer and their families.
September 14th Support Dinner will feature painting from Van Gogh and Merlot. First come, first served. Painting limited to parents only.