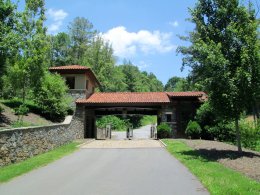 Located within VERSANT gated community in North Asheville. Minutes to downtown

Weaverville

and Asheville. This 1.11 acre lot is ready to build, and all buried utilities are ready for hook up. Priced to sell at $78,000. Learn More...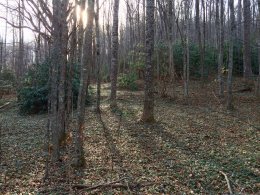 Great 2 acre gently sloping land in Swannanoa with mature trees. Private and quiet with no thru traffic. Backs up to Pisgah National Forest.
Offered at $39,000. Learn More...
Holiday Services Spotlight
Need errands, transportation, or house sitting. Our friends Roger and Sandy Miller at Good Neighbor Services will take care of you.
Got Lodging? If
you are traveling to Western North Carolina for the holidays, c
heck out our friends at Yonder Luxury Mountain Rentals
to help you find a great getaway.
Do you need a home loan? Doing your research on the best loan type for you can really pay off. Our friend, Zachary Adam with Prime Mortgage Lending of West Asheville has been kind enough to explain it all here.
For more information on
real estate in Asheville and
the surrounding areas, contact:

www.realty828.com
We live in the latitude with an attitude of gratitude!
We thank you, dear reader, for checking out our next edition of the 828 Update! We hope you'll find some news you can use and share with your crews. We'll be celebrating Thanksgiving with an awesome appreciation for our amazing city and all of Western North Carolina.
See something fun? Forward to a Friend
Three Hikes You Will Be Thankful You Did
Sure, Thanksgiving is a time for family and reflection on our blessings, but it's also a great time to to take a late fall hike and enjoy views through leafless trees, cool temperatures, and fewer fellow hikers. These are some of our favorite Western North Carolina hikes chosen for their friendly terrain and incredible payoff: nature's beauty.

We invite you to try any one of them (or all), and burn off a few of those holiday calorie indulgences while you gulp down the gorgeous scenery with good company. Learn More...
Join our 828 Giveaways by playing our social media games. To celebrate Halloween we gave away two tickets the haunted ghost tour of Asheville. See who won...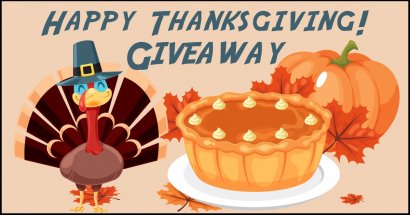 Our next game is all about...
Eating More Pie!
We are choosing 3 lucky winners to receive a homemade apple pie from our neighborhood Ruth & Ranshaw Bakery. You don't want to miss out!
Go to 828 Giveaways to play.
REALTY 828 - Our brokerage name pays homage to the area code for all of Western NC. We take pride in engaging our amazing community, as well as providing unparalleled representation as a full-service real estate brokerage. We strive to be current, relevant, and in the Here and Now.
Visit our website which is the HUB of real estate and everything Asheville REALTY828.com, and
keep up with us on your favorite social media platform.