Subscribing to the IHR's Website

We invite practitioners to join our web site community with a listing of your holistic gifts and offerings for an investment of only $60 a year. With this investment y
ou will receive:
A listing on the web site for each modality or resource that you provide

A listing by the City that you practice in

Classes or events that you offer throughout the year can be posted

Your classes or events will be listed in this monthly newsletter
New Practitioners Added to IHR's Web Site
Iowa Holistic Resources is a website community for people looking for services

AND

for practitioners to list their services. Over 20,000 people have gone to the website looking for services.

The IHR web site provides a compilation of varied holistic approaches to wellness.
The web site is listed by: 86 cities at this time,

122 modalities, retreats and centers, and by monthly classes and events.

How To Send Classes to Put in Newsletter
If you have a subscription to the web site CLICK HERE to learn how to send classes for the web site and newsletter.

TESTIMONIALS:
From: Deb Anders-Bond
Cinda does such a great job posting my classes to her website and newsletter. She's able to take all the information I provide, place it into the proper categories and format, plus even offers links to separate flyers. I am very impressed with her "techie" abilities. Wonderful! And THANK YOU!!!! Website
From: Thea Nicholas
I joined the IA Holistic network in January, 2009 and in February I was contacted by someone who lives in Marshalltown for information for one of my services. We met for a series of classes and I feel confident that she is in a much better place in her spiritual life as well as in accepting her hectic personal and business life. Without the networking and good work of the Iowa Holistic asso this wonderful opportunity for growth for both the client and my work in the world, I would not be in the place I am today. Thanks Cinda and Gary for our efforts on behalf of the entire healing community! Namaste!
Email and Web
From:

Ann Scholl Rinehart
"When new clients come to me, inevitably they discovered me through Iowa Holistic Resources website. I am so grateful for this powerful network Greg & Cinda have created. The investment is minuscule and easily paid for itself."

steeredbyspirit@gmail.com

steeredbyspirit.com
From: Laurie Moritz
I gained 2 clients in one week and both found me on your directory Bless you and your work.

Laurie@ReconnectToBalance.com

www.ReconnectToBalance.com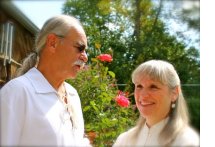 Cinda & Greg Morey

Certified Body Code and Certified Emotion Code Practitioner, Certified Advanced ThetaHealing Practitioners, Healing Touch Practitioners, Reiki Master/Teachers,
Ho'oponopono,

Ordained Ministers, Detoxification Footbath Treatments, Young Living Essential Oils Distributors, Nikken Wellness Consultants.
2016 Yearly Classes Listings

CLICK HERE TO VIEW UPCOMING CLASSES & EVENTS THROUGHOUT THE YEAR!
Iowa Holistic Resources FACEBOOK page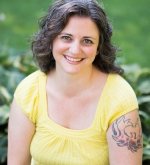 Do you feel like you were meant for more in this life?
Do you feel you have more to offer this world?
Are you stuck not knowing how to make it happen?
Well, I have a secret to share with you:
And you are WORTHY of achieving your dreams!
If you're interested in learning practical tools and techniques to get unstuck and start being a conscious creator of your life, join me for my Infinite Possibilities Workshop!

Over the course of 4-two hour classes you will receive the full training based on Mike Dooley's bestselling book Infinite Possibilities: The Art of Living Your Dreams.

This course will help you discover a new perspective on life, one where you are a powerful creator, and are fully capable and worthy to live and fulfill your dreams.

Location:

Health and Wellness Center

1000 73rd St.

Windsor Heights, IA

Dates and Time:

November 14, 21, 28, December 5

6-8pm

Start Your Journey Toward The Life Of Your Dreams Today!

For more information and to sign up visit:

www.JessicaIreland.org

Early Bird pricing available now through November 7.

Seats are limited, so sign up today!

November 2016 Classes Throughout Iowa

Click on Class Title for Details










DATE




CLASS




CITY













November 1 & 15, 2016



Seeing IS Believing: Visio Divina


Hiawatha

, IA




November 2, 2016



Cell Memory: An Introduction


Independence

, IA




November 2, 9, 16, 23, 30, 2016



Free Meditation Practice


Des Moines

, IA




November 2 & 16, 2016



Drumming for Healing


Hiawatha

, IA




November 3, 7, 10, 14, 17, 21 & 28, 2016



Hatha Way Yoga


Hiawatha, IA




November 4 & 6, 2016



Spirals of Growth, Circles of Connection Retreat: Neuroscience & the Spiritual Journey


Hiawatha

, IA




November 4 & 6, 2016



Taming the Tyranny of Time Retreat


Hiawatha

, IA




November 5, 2016



Fourth Annual Iowa City Metaphysical Expo


Iowa City

, IA




November 5, 2016



Animal Reiki Level Two


Independence

, IA




November 6, 2016



Reiki Level I


Des Moines

, IA




November 6, 2016



Dances of Universal Peace


Des Moines

, IA




November 6, 2016



Intuition II


Cedar Rapids

, IA




November 6 or 12 or 13, 2016



Reiki I Workshop (Earn Reiki I Certification) - 5 hours


Cedar Rapids

, IA




November 7, 2016



Essential Oil Basics for New Users


Hiawatha

, IA




November 7 and 15, 2016



Reiki II Workshop - 5 hours


Cedar Rapids

, IA




November 8, 2016



Rohr Webinar & Discussion Circle


Hiawatha

, IA




November 8 or 14, 2016



Feng Shui Basic Class


Cedar Rapids

, IA




November 8, 22 & 29, 2016



Lectionary-Based Faith Sharing at Prairiewoods


Hiawatha

, IA




November 9, 2016



Is a Spirit the Same As A Soul?


Independence

, IA




November 9 & 23, 2016



Cedar Valley Flute Society


Hiawatha, IA




November 11, 2016



A Morning of Shinrin Yoku (Forest Bathing)


Hiawatha

, IA




November 11-13, 2016



Praise Be! Embracing the Adventure of Our Times Retreat: Living Grace-fully in the Circle of Life


Hiawatha

, IA




November 12-13, 2016



Usui/Holy Fire Reiki I & II


Windsor Heights

, IA




November 12-13, 2016



Level 1 Touch Drawing Workshop – Art from the Heart


Independence

, IA




November 13, 2016



Intuition III


Cedar Rapids

, IA




November 13, 2016



The Resilience Advantage™ Program


Iowa City

, IA




November 14, 2016



Day of Self Renewal at Prairiewoods


Hiawatha

, IA




November 14, 2016



Singing Bowl Prayer


Hiawatha

, IA




November 14, 2016



Beyond the Basics of Essential Oils


Hiawatha

, IA




November 14, 21, 28, December 5, 2016



Infinite Possibilities – The Art of Changing Your Life


Windsor Heights

, IA




November 16, 2016



What's The Difference Between White And Gray Light And Entities?





Independence

, IA




November 19, 2016



Prairiewoods Holiday Bazaar





Hiawatha

, IA




November 19, 2016



Monthly Reiki Share





Independence

, IA




November 19, 2016



Newbo Healing Rendezvous


Cedar Rapids

, IA




November 21, 2016



Attending to Sleep, Stress & Emotions with Essential Oils



Hiawatha

, IA




November 23, 2016



Thanksgiving Special Open Question Night

Independence

, IA




November 28, 2016



Pain, Inflammation & Supporting Exercise with Essential Oils


Hiawatha

, IA




November 29, 2016



Ceramic Finger Labyrinth Class


Hiawatha

, IA




November 30, 2016



Wednesday Women at Prairiewoods


Hiawatha

, IA




November 30, 2016



Monthly Drum Circle


Independence

, IA