How are you celebrating?
This is a big year for Canada - 150 years that we've been a country. How are you celebrating?
I applied for a Canada 150 grant to send our History of Canada musical to every school - and got turned down. However, it's an affordable resource ($25), so this newsletter will share some of the highlights in this publication.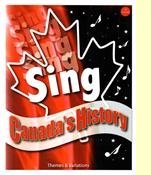 Sing Canada's History - Canada Site
American teachers - if you want to do a multicultural musical about one of your neighbouring countries, this is a great collection to use to learn about the history of Canada. USA SITE
The play starts with a mother talking to her daughter about doing her social studies homework.
Mother: Oh, honey, please turn off that TV and do your Social Studies homework. You don't want to get in trouble with Mrs. _________ (her own real name). You know how difficult she gets when you don't have your homework done on time.
Child: I know, Mom. But history is boring. I'd rather watch TV.
Mother: Do you know what's better than TV?
Child: What?
Mother: The real thing - the real past.
Child: What do you mean by that? We can't really see what happened in the past. We can only read about it.
Mother: But we have folk songs. They are the real thing. They are the songs people from Canada's past really sang - with the words they wrote and the music they put the words to. When we sing these songs it's as if we become a part of the past. It's almost as if we can see them, hear them, even feel their feelings. It's magic!!
Child: Really?
Mother: Yes. I have a great CD of folk songs. (puts CD in machine as she is speaking and pretends to turn it on) Let's listen to it. (Mother and child sit down in a big chair at this point with the back of the chair to the audience so they are not seen through the performance but emerge at the end.)
Narrators introduce each song with a short simple narration.

It's easy to add or delete parts of the script and songs.

You could use 3 narrators, or combine parts and just have one.

Two voyageur songs are given as are two songs from the building of the railroad.

You could perform both or choose your favorite.

The recordings are really nice, and include both a full vocal performance and accompaniment tracks only.
Tableau: Iroquois mother rocking her baby.
Narrator 1: The First Nations Peoples have lived in this land we now call Canada for ten thousand years. Some grew crops, but hunting and fishing were the most important ways they provided for their families.
Narrator 2: This is an Iroquois mother. Her people lived along the St. Lawrence River and the Great Lakes.
Narrator 3: Singing was a very important part of their lives. They had a song for every occasion. This is a lullaby.
Ho Ho Watanay . (link to Video)
Narrator 1: In time, others discovered the riches that Canada had to offer. In 1497 an English explorer named John Cabot discovered the wealth of codfish on the Grand Banks of Newfoundland.
2. I'se the B'y
Voyageur songs:
3. En Roulant Ma Boule
4. V'la l'bon vent
Missionaries and sharing of ideas between first nations and Europeans
5. The Huron Carol
Wars between English and French
6. Brave Wolfe
1775 invasion
7. Marching Down to Old Quebec
War of 1812
8. Come All You Bold Canadians
Lower Canada Rebellions
9. Un Canadien errant
Riel Rebellion
10. Riel's Farewell
Confederation
11. Confederation Song
Building of the Railroad
12. Drill Ye Tarriers
13. The CPR Line
Western Settlement
14. Little Old Sod Shanty
Finale
15. Canada is a Story Book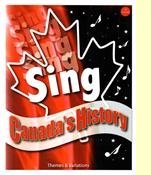 Sing Canada's History - Canada Site
American teachers - if you want to do a multicultural musical about one of your neighbouring countries, this is a great collection to use to learn about the history of Canada.
$10 Recorder Packages, Recorder Kits, Accompaniments & More!
For our Canadian Teachers, we still offer the $10 Recorder Package - a Handel or a Yamaha Recorder, The Recorder Resource Student Book AND CD - order 10+ Packages and we pay the tax and shipping. With the drastic change in the US dollar, we may have to increase prices, but we're hoping to keep the $10 package available as long as possible!
Link to $10 Package - HANDEL GERMAN RECORDER
Link to $10 Package - Yamaha Baroque Recorder
Recorders, Books and other packages are available! Visit www.musicplay.ca and select Recorders.
USA Teachers - Link to West Music Recorder packages
Recorder Resource Kit 1 with PPTS: www.musicplay.ca (Canada)
Recorder Resource Kit 1 with PPTs: www.musicplay.ca (USA)
Recorder 1 Orff & Piano: www.musicplay.ca (Canada)
Recorder 1 Orff & PIano: www.musicplay.ca (USA)

Learn and Play Recorder App has all the songs in the Recorder Resource Kit!
Recorder App ITunes . Recorder App Google
Recorder Fingering Charts: www.musicplay.ca (Canada)
Recorder Fingering Charts: www.musicplay.ca (USA)
Combined Classes?

Do you have combined classes? For teachers with Grade 4/5 combined classes, we've created duet parts for the Recorder Resource 1. The beginners will play the songs as sequenced in the kit, and the second year players can play the duet parts. The duets are now included in the Kit, but if you have an older version of the kit, I'm happy to give you the duet parts. Send a photo of the teacher's guide from the Kit to denise@musicplay.ca to request the free duet parts.
LINK to FREE RESOURCES:
Jan. 25 Free Recorder Resources!
The Recorder materials are also available as part of our online resource: www.musicplayonline.com .
For a limited time, new subscribers will get 3 months free! It's a great time to try out the site!
The Musicplay K-6 Curriculum is sequential, affordable and aligns with state and provincial curriculum from Texas to Ontario! To learn more about this curriculum view our webcast: https://www.youtube.com/watch?v=QqjsGcwAXwM
While Musicplay is affordable, we realize that some schools have no budget at all except what the music teacher can fundraise for! Apply for a grant to assist with the purchase of Musicplay!
http://shop.musicplaytext.ihoststores.com/category.aspx?categoryID=32#grants
We've posted sample lessons with audio embedded and video links so you can try a weekly lesson for any grade. We've also posted the correlations from Musicplay to the Texas TEKS - 100% alignment.
http://shop.musicplaytext1.ihoststores.com/custom.aspx?id=23
Workshops with Denise Gagne are always fun and very practical. If you're coming to TMEA this year, plan to attend the showcase sessions with Denise on Thursday/Friday - I'll be sharing different lessons from Musicplay. I look forward to seeing you there!

8th Annual Artie and Denise Music Symposium - July 2017, Las Vegas

We're still confirming locations, but hope to have the 8th annual in Vegas, on or around July 18-20th. Details will follow in the Musicplay Newsletter, and the Musicplay Teachers Group on Facebook.

Canadian Office
#2-4664 Riverside Drive
Red Deer, Alberta T4N 6Y5

US Office
PO Box 309
Danville, WA, 99121



Phone/Fax


(real people answer our phones!)



Email: tvinfo@telus.net





Website:


www.musicplay.ca

What else is new at Themes?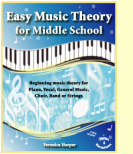 Easy Music Theory

is a music theory book for beginning band, choral, general music classes or for teachers who teach private lessons. A class set of 25 is only $100 - $4 each. You can't photocopy a set of theory worksheets for $4! The teacher's guide includes multiple choice tests that correlate to the sections of the student books - your assessment is done for you!




Easy Guitar Songs - Teacher's Guide and Student Books















The Easy Guitar Teacher's Guide and Student Book
is a great song collection to teach young beginners to sing and strum on the guitar. The teacher's Guide includes introduction to guitar, music, lyrics, chords and chord charts. It includes 25 folk songs with perf/acc CD, Digital Resources. Kids want to play pop songs - so we've included links to 25 very easy pop songs on YouTube that your students can play with. Order a classroom kit for $100 that includes a teacher's guide and 25 student books. The student books/CD are only $5 ~ you couldn't copy the book/CD for that!



Know Your Note Names


Learning the letter names of the notes is a very helpful skill for students who are beginning the recorder.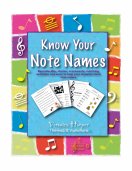 Includes 50 reproducible pages of kid-tested activities to help your students learn their note names in the treble and bass clef. A wide variety of reproducible activities are included: create a word, matching, silly stories, crosswords, games and flashcards.

We've created five great apps for iPad or Google devices. If you have a class set of iPads, volume purchasing is available for these apps.




Vocal Warm-ups for Singers or Choir
This app is based on the warmups book, "Strictly Warmups" by Kerry Heisler. The warm-ups in this collection are organized into five sets. Each set includes a physical warm-up, breath awareness, then five minutes of a variety of mid-range warm-ups.
Vocal Warmups - ITunes

Lea

rn and Play Recorder has everything that you need for your beginning recorder classes.
Recorder App ITunes
Recorder App Google




Rain Rain Story - is a sound story book that uses the Rain Rain Go Away song, and a poem for students to accompany. This app includes ear training activities and instrument exploration. Rain Rain Story app (iTunes) Rain Rain - Google



Note Name Match Game - 10 levels of Memory to match notes with their letter names. Great for recorder students, piano lessons, beginning band.
Note Name Match Game (iTunes) Note Name Memory (Google)



Learn and Play Recorder 2 is now available for iTunes and Android devices!
This app gives your recorder players 24 songs for two part soprano with optional alto. Naming notes is reviewed, now with interactive practice! Counting music is reviewed, with an interactive name the note value activity.
The full score with both regular alto and transposed alto for teachers to project is included.
Learn and Play Recorder 2 App (iTunes) Google Play- Learn Recorder 2