Modifying Recorder Classes
Recorders are one of the best ways to teach students melodic reading. The instrument is inexpensive, simple to produce a sound, and students are very motivated to learn. (at least at the beginning of the unit) . However, playing recorder requires good fine muscle co-ordination which can be very difficult for some students. This newsletter addresses some of the ways that you can modify recorder instruction for your special needs students.

1. For many children, covering the holes is a challenge. Glue down a gummed reinforcement over the hole to help them "feel" where their fingers should go.
2. Tape Holes:

For students with extreme difficulty, consider taping over the thumb hole at the back of the recorder. This can be a big help to some children. The Recorder Resource Kit introduces the notes in this order: BAG ED C'F C . Children with tape over the thumb hole will be able to play until the note C' is instroduced.
The Recorder Resource Kit has songs with just one note - Just A, Just B and Just G and every student can play these songs.
Recorder Resource Kit 1 with PPTS: www.musicplay.ca (Canada)
Recorder Resource Kit 1 with PPTs: www.musicplay.ca (USA)
3. Use GERMAN fingering recorders.

German fingering has the easier F - the same F that's used on flute, saxophone and clarinet. Baroque fingering requires students to put on 2 more fingers for F - a forked F fingering like that on an oboe or bassoon. This will help ALL your students be more successful. Some claim that German recorders are out of tune - I've done a video with my Handel German recorder in front of a tuning program and they play nicely in tune!
Try it yourself - open a tuning program and test a variety of recorders to see which play in tune (and which don't)
4. Kids Notes

If you see students peeking at the next child's fingers instead of reading the music, that's your indicator that they aren't able to sight read. Rather than pencilling in the letter names, I prefer to give the children Kids Notes - the letter names are imprinted on the notes. The kids still see the note placement on the staff, and they are still reading rhythms. Watch for this once you start songs with E - most will be OK on BAG, but may start to struggle when E is introduced. Kids notes are part of Recorder Resource Kit 1 and 2.

Recorder Resource Kit 1 with PPTS: www.musicplay.ca (Canada)
Recorder Resource Kit 1 with PPTs: www.musicplay.ca (USA)
5. Use projectable notes

- Themes has made digital resources available for recorders for many years. We reformat the music for the screen, so it's big and easy to read. Audio is embedded in the PowerPoints, and we've also made movies of all the songs. With projectable notes, you can help students to track the notes. Always teach the songs unaccompanied first at a very slow tempo. When students are successful, try with accompaniment. There are Orff and Piano arrangements for the Recorder Resource Kit 1, and this is preferable to using recorded accompaniments.
Recorder 1 Orff & Piano: www.musicplay.ca (Canada)
Recorder 1 Orff & PIano: www.musicplay.ca (USA)
The

Orff arrangements

are helpful for modifying instruction as well. If you have a student with physical limitations (missing arm or fingers), they can play the bass part of the Orff accompaniment instead of playing the recorder part.
Mad Minutes:

Mad Minutes are a great way to help all students develop instant recall of letter names. I frequently start the recorder class with a mad minute that practices just the letter names we are working on.
Mad Minutes are part of the Recorder Kit. I give each student a mad minute, a pencil and book to write on. I say go, and they complete 25-30 questions. When they're finished, they say "done" and I tell them how long it took - anywhere from 17 seconds to 3 minutes. (I give students who study an instrument privately harder mad minutes that include bass clef) I have students correct their own in class by chanting the note names. (more practice) . I tell them that if they hear themselves say a note that no one else says, circle it -- and I'll check it for them. The whole process is less than 5 minutes of class time, and really helps develop instant recall of note names.
6. Overblowing:

It's really easy to make a terrible sound on a recorder. Demonstrate how to make a bad sound, then how to make a good sound. Once they hear the difference, it will help them produce a better sound. I have twin grandaughters, and at age 2 they got hands on big brothers recorder. I taught the 2 year old how to make a nice sound - at age 2 they could hear the difference.
7. Modify assessments

for students with IPPs. I've always done Recorder Karate with the Recorder Resource Kit - it has 38 songs so children learn far more than just 7 belt test songs --- I choose from the 38 the songs that I want to test and assign those ones belt colors. I cut up yarn into 5.5" lengths by winding it around and around the student book, then snipping both ends. I cut the number of belts from 7 to 4 or 5. Saved me a lot of testing time. I gave the students out of class time on Tuesdays that they could test: before school, recess, lunch, after school. Those who hadn't tested for their white belt before a certain date, tested in class - and there weren't many left to test. For those with special needs, I would differentiate the objectives according to their difficults. If fine motor skill was identified, I'd test them on the rhythm reading and blowing and do the fingering for them.
Recorder Karate:

These are the belt test songs I used in the Recorder Resource Kit 1.
White belt Song #8,

Hot Cross Buns (theme or variation - BAG)
Yellow belt Song #17,

Skin and Bones (BAG E)
Blue belt Song # 24,

Hush Little Baby . (GABC')
Green belt Song # 29,

Ode to Joy (GABCD)
Black belt Song #35,

Jingle Bells
7. Substitute Unpitched instruments for Recorder

My down syndrome student could play the one note songs, but it was too difficult to manage changing notes. I put together a tub of non-pitched instruments that he would play along with the rcorders. If we played Hush Little Baby, he might accompany with a finger cymbal. If we played Ho Ho Watany, he'd accompany with a hand drum. His classmates had been with him since Kindergarten and were very supportive. Most classes, one of his classmates wanted to play with him.
8. Sensory Headphones .

Some autistic children find the high pitch of recorder very hard to listen to. (as do some parents!) . Wearing the sensory reducing headphones can help with this.
I hope this newsletter gives you some ideas for differentiating recorder instruction. I love playing recorder and want to make this a part of music class that all students can enjoy and experience success with.
Our new online resource: www.musicplayonline.com is an amazing resource and complement to the Musicplay teacher's guides. Try it free for a limited time for 3 months. The recorder materials are available online!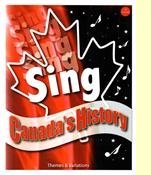 Sing Canada's History - Canada Site
American teachers - if you want to do a multicultural musical about one of your neighbouring countries, this is a great collection to use to learn about the history of Canada. USA SITE
$10 Recorder Packages, Recorder Kits, Accompaniments & More!
For our Canadian Teachers, we still offer the $10 Recorder Package - a Handel or a Yamaha Recorder, The Recorder Resource Student Book AND CD - order 10+ Packages and we pay the tax and shipping. With the drastic change in the US dollar, we may have to increase prices, but we're hoping to keep the $10 package available as long as possible!
Link to $10 Package - HANDEL GERMAN RECORDER
Link to $10 Package - Yamaha Baroque Recorder
Recorders, Books and other packages are available! Visit www.musicplay.ca and select Recorders.
USA Teachers - Link to West Music Recorder packages
Recorder Resource Kit 1 with PPTS: www.musicplay.ca (Canada)
Recorder Resource Kit 1 with PPTs: www.musicplay.ca (USA)
Recorder 1 Orff & Piano: www.musicplay.ca (Canada)
Recorder 1 Orff & PIano: www.musicplay.ca (USA)

Learn and Play Recorder App has all the songs in the Recorder Resource Kit!
Recorder App ITunes . Recorder App Google
Recorder Fingering Charts: www.musicplay.ca (Canada)
Recorder Fingering Charts: www.musicplay.ca (USA)
Combined Classes?

Do you have combined classes? For teachers with Grade 4/5 combined classes, we've created duet parts for the Recorder Resource 1. The beginners will play the songs as sequenced in the kit, and the second year players can play the duet parts. The duets are now included in the Kit, but if you have an older version of the kit, I'm happy to give you the duet parts. Send a photo of the teacher's guide from the Kit to denise@musicplay.ca to request the free duet parts.
LINK to FREE RESOURCES:
Jan. 25 Free Recorder Resources!
The Recorder materials are also available as part of our online resource: www.musicplayonline.com .
For a limited time, new subscribers will get 3 months free! It's a great time to try out the site!
The Musicplay K-6 Curriculum is sequential, affordable and aligns with state and provincial curriculum from Texas to Ontario! To learn more about this curriculum view our webcast: https://www.youtube.com/watch?v=QqjsGcwAXwM
While Musicplay is affordable, we realize that some schools have no budget at all except what the music teacher can fundraise for! Apply for a grant to assist with the purchase of Musicplay!
http://shop.musicplaytext.ihoststores.com/category.aspx?categoryID=32#grants
Our new online resource: www.musicplayonline.com is an amazing resource and complement to the teacher's guides. Try it free for a limited time for 3 months. The recorder materials are available online!

8th Annual Artie and Denise Music Symposium - July 2017, Las Vegas

We're still confirming locations, but hope to have the 8th annual in Vegas, on or around July 25-26th. Details will follow in the Musicplay Newsletter, and the Musicplay Teachers Group on Facebook.

Canadian Office
#2-4664 Riverside Drive
Red Deer, Alberta T4N 6Y5

US Office
PO Box 309
Danville, WA, 99121



Phone/Fax


(real people answer our phones!)



Email: tvinfo@telus.net





Website:


www.musicplay.ca

What else is new at Themes?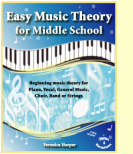 Easy Music Theory

is a music theory book for beginning band, choral, general music classes or for teachers who teach private lessons. A class set of 25 is only $100 - $4 each. You can't photocopy a set of theory worksheets for $4! The teacher's guide includes multiple choice tests that correlate to the sections of the student books - your assessment is done for you!




Easy Guitar Songs - Teacher's Guide and Student Books















The Easy Guitar Teacher's Guide and Student Book
is a great song collection to teach young beginners to sing and strum on the guitar. The teacher's Guide includes introduction to guitar, music, lyrics, chords and chord charts. It includes 25 folk songs with perf/acc CD, Digital Resources. Kids want to play pop songs - so we've included links to 25 very easy pop songs on YouTube that your students can play with. Order a classroom kit for $100 that includes a teacher's guide and 25 student books. The student books/CD are only $5 ~ you couldn't copy the book/CD for that!



Know Your Note Names


Learning the letter names of the notes is a very helpful skill for students who are beginning the recorder.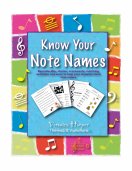 Includes 50 reproducible pages of kid-tested activities to help your students learn their note names in the treble and bass clef. A wide variety of reproducible activities are included: create a word, matching, silly stories, crosswords, games and flashcards.

We've created five great apps for iPad or Google devices. If you have a class set of iPads, volume purchasing is available for these apps.




Vocal Warm-ups for Singers or Choir
This app is based on the warmups book, "Strictly Warmups" by Kerry Heisler. The warm-ups in this collection are organized into five sets. Each set includes a physical warm-up, breath awareness, then five minutes of a variety of mid-range warm-ups.
Vocal Warmups - ITunes

Lea

rn and Play Recorder has everything that you need for your beginning recorder classes.
Recorder App ITunes
Recorder App Google




Rain Rain Story - is a sound story book that uses the Rain Rain Go Away song, and a poem for students to accompany. This app includes ear training activities and instrument exploration. Rain Rain Story app (iTunes) Rain Rain - Google



Note Name Match Game - 10 levels of Memory to match notes with their letter names. Great for recorder students, piano lessons, beginning band.
Note Name Match Game (iTunes) Note Name Memory (Google)



Learn and Play Recorder 2 is now available for iTunes and Android devices!
This app gives your recorder players 24 songs for two part soprano with optional alto. Naming notes is reviewed, now with interactive practice! Counting music is reviewed, with an interactive name the note value activity.
The full score with both regular alto and transposed alto for teachers to project is included.
Learn and Play Recorder 2 App (iTunes) Google Play- Learn Recorder 2