May 2017
Grease Thief® Helps Bertha Burst Through!
Bertha was stalled under Seattle when MRG Labs and the Grease Thief were brought on to investigate, pull grease samples and fix lubrication failures. Check out the video of Bertha Bursting Through ---- Mission accomplished thanks to Grease Thief!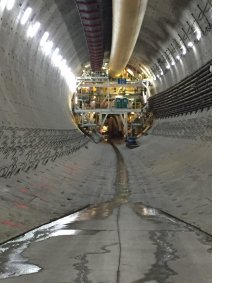 Benefits of Grease Analysis:
Wear Debris Monitoring

Identify Grease Mixing, possible incompatibility and contamination

Determine Optimal Lubrication Frequency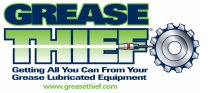 NAVIGATORTM:

the dashboard that lets you drive the process of grease analysis





Small Sample -- Low Cost -- Big Value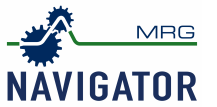 MRG Labs recently launched Navigator to monitor in-service grease samples. The sleek web design allows for barcode identification and rapid turnaround time through low-cost analysis methods outline in ASTM D7918. Users can track results as they are moving through the lab and receive notification upon completion.
Free Webinar Learning Series - Grease Sampling Methods: How to Gather a Representative Sample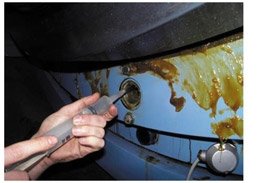 Getting a representative grease sample from a bearing, gearbox or other grease lubricated component can be a challenge. Join us for a 60 minute webinar to learn about solutions available for addressing tough sampling challenges and learn about low-cost analysis solutions available for grease lubricated components.
From Our R&D Department: Grease Mini-Lab
HOW IT WORKS:

The Grease Thief mini-lab is expected to include a streamlined Grease Thief Analyzer, particle counter, ferrous debris analyzer, colorimeter and FTIR Pearl Unit to quickly analyze a grease sample per ASTM D7918 without ever leaving your facility.
BENEFITS: A grease mini-lab set-up allows for an abbreviated test slate to be done

on-site

, utilizing the Grease Thief sampling kits and analysis consumables per ASTM D7918 and ASTM D7718. This significantly cuts down on sample turnaround time because the sample may never need to leave your facility.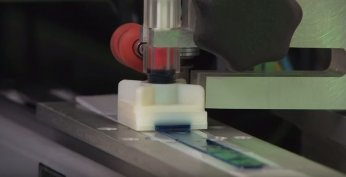 MRG Labs Presents at AWEA O&M Safety Conference
San Diego, CA
In March 2017, Gretchen Kowalik, Quality Program Manager at MRG Labs, traveled to San Diego, CA to attend the AWEA O&M and Safety conference. While there, Gretchen presented on the topic of Integrating Grease Sampling and Analysis into Wind Turbine Maintenance Programs. The presentation covered recent updates to the AWEA Recommended Practices RP 812-815 and the ASTM Standards D7718 and D7918.
You may access Gretchen's full presentation here.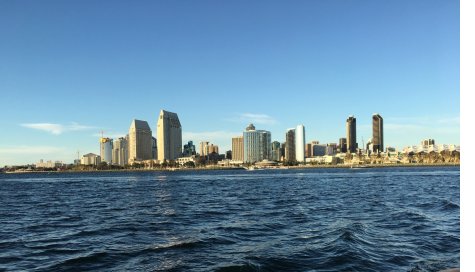 Highlights from our Pulp & Paper Reliability Workshop
April 5 & 6, 2017
On April 5 & 6, MRG Labs and AMRRI hosted a Pulp & Paper Reliability Training workshop in York, PA. The training focused on hand-on learning in the laboratory, lecture-based workshops and a networking dinner at Heritage Hills on the evening on April 5. Attendees from Glatfelter, Chevron, American Eagle Paper and many others joined us for the two day workshop. MRG Labs offers many opportunities for training throughout the year including Laboratory Analysis Training, Infrared Thermography, Root Cause Failure Analysis and Machinery Lubrication.
Join us for our next reliability conference for the Metals Industry on June 5 & 6, 2017 at MRG Labs in York, PA . To register and learn more visit our website.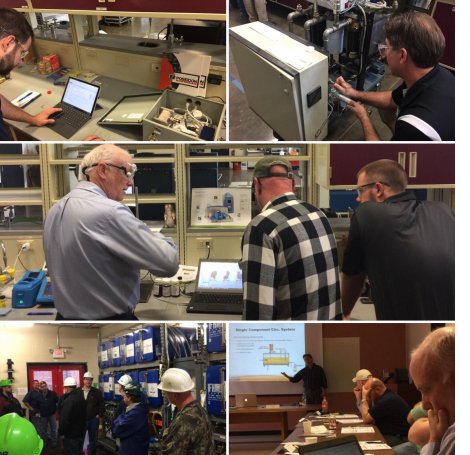 MRG Labs', Gretchen Kowalik, nominated for Outstanding Volunteer in York, PA by Downtown Inc.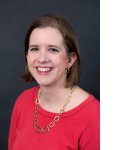 Congratulations to MRG Labs' Quality Manager, Gretchen Kowalik, for being nominated for Outstanding Volunteer for the 2017 Downtown First Awards! Gretchen was among 6 finalists in the 2017 Downtown Inc awards held on April 6, 2017 at York College of Pennsylvania. The Downtown First Awards recognize businesses, organizations, and individuals who put downtown York first through their commitments of time, advocacy and resources. As an active member of the York Young Professionals advisory board and the Junior Achievement program of South Central Pennsylvania, Gretchen is passionate about all things York, PA. She is also quite frequently featured in York's local newspaper, Flipside PA. Congratulations Gretchen!
Meet Our Team

Rich Wurzbach, President of MRG Labs
With more than 25 years of experience in the development of Predictive Maintenance Programs, Mr. Wurzbach is certified by ICML as a Laboratory Lubricant Analyst (LLA-II, Machine Lubricant Analyst (MLA-II), Machinery Lubrication Technician (MLT-II) and STLE as Certified Lubrication Specialist (CLS).





Lisa Williams, Vice-President of MRG Labs
Has been with MRG Labs since 2007, and currently manages business operations. Lisa is certified by STLE as a Certified Lubrication Specialist (CLS) and by ICML as a Laboratory Lubricant Analyst (LLA-II), Machine Lubricant Analyst (MLA-I) and Machinery Lubrication Technician (MLT-I).

MRG Labs
410 Kings Mill Road
York, PA 17401
(717)843-8884
info@mrgcorp.com


"Wrong is wrong even if everyone is doing it. Right is right even if no one is doing it."
~Saint Augustine