Click here for the
MNCH Newsletter Archives

Please send interesting articles via email, Facebook or Twitter
Meseret Desta Haileyesus, Editor
Email - Mesi
Twitter - @mesidesta

Welcome to the 41st edition of our mother and child health newsletter
Our regular newsletters are an easy way to keep up-to-date with all new developments and interesting scientific research in the field. We keep you informed of all our upcoming events and activities so you never miss out.
If you have any comments about this or any other issue, please feel free to contact us at
etmnch@ualberta.ca
or to contact our Editor Meseret Desta Haileyesus at
mesidesta@gmail.com.
Experience sharing workshop on improving midwifery and medical students' clinical teaching skills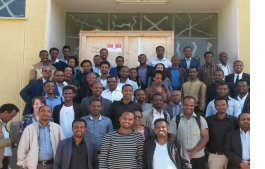 Earlier this month, the Ethiopian Federal Ministry of Health (FMoH) organized a two-day experience sharing workshop in collaboration with Debre Tabor University and the Centre for Integrated Reproductive Health Training (CIRHT). The workshop focused on sharing strategies to improve midwifery and medical students' clinical teaching skills.
Throughout Ethiopia, the level of skill, knowledge and confidence of midwifery and medical graduates varies between institutions. One of the most common problems is the lack of hands-on clinical experience obtained by graduates, due to low patient to student ratios in teaching institutions. As a result, graduates' hands-on clinical skills do not meet the expectations of service delivery facilities.
The Ethiopia-Canada MNCH Project Manager, Abrham Getachew, attended the workshop to share the success of the Senior Midwife Tutor Training Program (SMTTP) in strengthening the clinical and teaching skills of midwifery educators throughout Ethiopia. During the workshop, participants also observed positive teaching and learning practices at Debre Tabor University, such as the University's practice of assigning new instructors to hospitals and health centres to strengthen clinical skills prior to teaching students.
Nine countries commit to halve maternal and newborn deaths in health facilities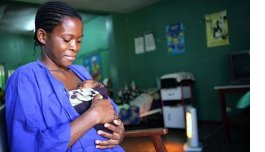 In February, 9 countries (Bangladesh, Cote d'Ivoire, Ethiopia, Ghana, India, Malawi, Nigeria, Tanzania and Uganda) committed to halving preventable deaths of pregnant women and newborns in their health facilities within the next 5 years.
Through a new Network for Improving Quality of Care for Maternal, Newborn and Child Health, supported by WHO, UNICEF and other partners, the countries will work to improve the quality of care mothers and babies receive in their facilities. This Network aims to strengthen national efforts to end preventable deaths by 2030. Countries will do that, for example, by strengthening capacity and motivation of health professionals to plan and manage quality improvement, improving data collection and increasing access to medicines, supplies, equipment and clean water.
"Every mother and infant deserves to receive the highest quality of care when they access health facilities in their communities," says Dr. Anthony Costello, director, WHO Department of Maternal, Newborn and Adolescent Health.
Through a global learning platform, the Quality of Care Network will build a community of health practitioners from the facility level and up, to develop evidence-based, yet context-specific, strategies to improve quality of care, harvest implementation ideas, and collect information and experiences about what is working.
Read more here.
Task shifting: the key to increasing access to essential maternal health services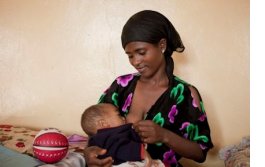 Pre-eclampsia/eclampsia (PE/E) is the second leading direct cause of maternal mortality worldwide. For decades, the medical and global health communities have viewed magnesium sulphate (MgSO4) as the gold standard for PE/E prevention and treatment. We know it works faster and better than other anticonvulsants like diazepam, but in many settings diazepam is still administered instead of MgSO4. So, why then, are the women who need it unable to get it? The reasons are many, but one is the lack of capacity among the existing health workforce. If more health providers, those based at primary and secondary health facilities, could administer MgSO
4

, more women and babies would survive PE/E.
USAID reports that there are 18 million fewer health professionals in the world than what is needed. The largest shortages are in parts of Asia and sub-Saharan Africa. This implies that large numbers of women do not have access to skilled health care. To minimize this gap and improve maternal and newborn health outcomes, including those related to PE/E, the WHO recommends task shifting, a way of using resources more efficiently. It assumes that health providers at all tiers of a system can diagnose, treat and prevent deaths of women and their babies.
Read more here.
Strengthening health system governance for improved quality of maternal health care in Nigeria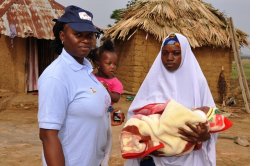 Gaps in availability and quality of maternal health care services constitute a major obstacle to achieving the desired maternal health outcomes in low and middle-income countries such as Nigeria. The governance of health service delivery, including health care financing, knowledge and information, human resources, and commodities and equipment, largely determine the availability and quality of care.
Using an adapted version of the WHO governance actions, the Partnership for Transforming the Health System II (PATHS2) Project in Nigeria illustrates the role of governance in improving the quality of maternal care by increasing access to skilled birth attendants who can provide active management of the third stage of labor (AMSTL).
One of the first steps towards improving quality of maternal health care is to define quality improvement objectives, set standards and establish clear guidelines, treatment protocols and indicators. For instance, clear human resources for health (HRH) policies that place a premium on improved density, equitable distribution and performance in terms of absenteeism, competence, productivity and responsiveness are critical.
The PATHS2 Project in Nigeria supported select states to develop and implement HRH policies and strategies, recruiting additional staff and redistributing staff where necessary. In addition, skilled heath workers were trained in AMSTL. The availability of skilled health workers as a result of policy change contributed to a greater than 60% reduction in cases of postpartum hemorrhage referred from primary health centres in these states.
Read more about the PATHS2 Project in Nigeria here.
Herpes infection during pregnancy linked to autism risk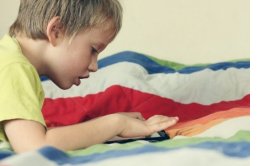 Women who become infected with genital herpes during early pregnancy, or experience a flare-up of the sexually transmitted disease, have twice the risk of giving birth to a child later diagnosed with autism, according to a new longitudinal study.
The study, led by the Centre for Infection and Immunity at Columbia University's Mailman School of Public Health, looked at samples taken around 18 weeks of pregnancy and at birth, looking for a link between maternal infection and the risk for Autism Spectrum Disorder (ASD). They focused on a group of infectious agents that can cause miscarriage and birth defects, known collectively as ToRCH: Toxoplasma gondii, Rubella, Cytomegalovirus and Herpes Simplex viruses type 1 (HSV-1 or oral herpes) and type 2 (HSV-2 or genital herpes). They looked at the levels of antibodies to each of the ToRCH pathogens and found high levels of HSV-2 antibodies correlated with an increased risk for ASD in boys.
The study's authors suggest that placental inflammation, exposure of the fetus to inflammatory molecules produced by the placenta, or the transfer of maternally produced antibodies across the placenta, can cause fetal brain inflammation and increase the risk for ASD.
Read more here.
What effect does prenatal and postpartum maternal depression have on children?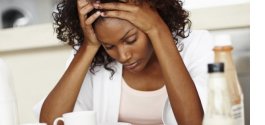 The results of a large study do not support the notion that prenatal and postpartum maternal depression is particularly detrimental to children's psychological development. Instead, the most robust effects were found for maternal depression occurring during children's preschool years.
The analysis examined 11,599 families including 17,830 siblings from the Norwegian Mother and Child Cohort study. Using sibling comparisons, investigators accounted for genetic and shared environmental factors, as siblings share family environments and their mother's genetic risk for depression. After taking familial factors into account, the researchers found that only concurrent maternal depressive symptoms had an effect on emotional and behavioural problems in preschool-aged children.
"We found that children of mothers who were depressed before and after birth had more mental health problems because they share risk genes with their mother; however, spending time with a depressed mother in the preschool years can be harmful to the child's mental health," said Dr. Line C. Gjerde, lead author of the Journal of Child Psychology and Psychiatry study. "It is therefore important to reach these mothers as early as possible, and provide treatment."
Read more here.
Anti-epilepsy medicine taken by pregnant women does not harm the child's overall health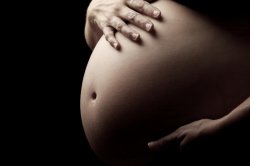 There is still a lack of knowledge about the general health of children who are exposed to anti-epilepsy medicine in fetal life, but a new study from Aarhus suggests that being born to a mother who has taken anti-epilepsy medicine during pregnancy appears not to harm the child's health.
These are the findings of the first Danish study of the correlation between anti-epilepsy medicine and the general health of the child that has been carried out by the Research Unit for General Practice, Aarhus University and Aarhus University Hospital. The researchers have looked into whether children who have been exposed to the mother's anti-epilepsy medicine have contact with their general practitioner (GP) more often than other children – and there are no significant differences.
"Our results are generally reassuring for women who need to take anti-epilepsy medicine during their pregnancy, including women with epilepsy," says Anne Mette Lend Wurtz, who is one of the researchers behind the project. The difference in the number of contacts to the general practitioner between exposed and non-exposed children is only three per cent.
Read more here.
ICM Bill of Rights for Women and Midwives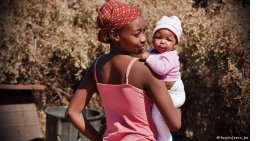 The International Confederation of Midwives (ICM) calls for governments globally to recognize and support accessible and effective midwifery care as a basic human right of all women, babies and midwives. The issues for women around gender equity and access to education extend to midwives as a woman-dominated profession. The Bill of Rights for Women and Midwives addresses those basic human rights of women and midwives that have been systematically denied and adds another framework to approach governments when demanding change to improve midwifery and maternity services.
The ICM believes woman have a right to a midwife as the most appropriate care provider in most situations and midwives have a right to obtain adequate education, regulations to foster their practice, and associations to forward their mission. Some of the rights that the ICM believes should be recognized as basic human rights for women and midwives include: every woman has the right to choose the place where she gives birth; every midwife has the right to be recognized, respected and supported as a health professional; and, women and midwives have the right to a national midwifery workforce planning to ensure sufficient midwives to meet the needs of women and babies.
Read more of the ICM's Bill of Rights for Women and Midwives here.