In 2013 one of my former students (now married with 3 children) found me on Facebook and friended me.

She wrote:



Hi Mrs. Gagne





I wanted to wish you a merry Christmas and many blessings this new year!





As another year closes I often reflect and I wanted you to know, that I have often thought of you through these years!





Going to school was extremely hard on me in ________, with the non stop bullying, however I really feel your music class was the one happy place I had, where I felt I belonged...this was due to you! Your strength of character always was inspiring, and I still remember the day that I was pulled from band class to,have my hair inspected for lice because of some unkind remarks...but what I remember most is how you later went to my social class and let my class have it for being so unkind....you were the first person/peer at ________ school whoever stood up for me! It's a kindness that I have always appreciated and taught me a great deal about the kind of person I wished to be!





I thank you ever so much for that gift!





All my best,




M___________





To be honest, this incident happened more than 20 years ago, and I don't remember it as well as my student did, but I'm so glad that I helped, and that what I did was the right response for her.



This week, a friend who is a wonderful, involved, loving mother, lost her 13 year old daughter to depression.

In my teaching career I lost a beautiful, talented grade 12 student to depression, brought on by bullying.

I'm not an expert, but I'm trying to put some thoughts together with some ideas of what we as music teachers can do to prevent these terrible tragedies.

Suggestions:

Hand Holding:

I have a video of a preschool class making a circle, where one child didn't want to hold the hands of the child next to them.

Yes, this starts in preschool.

In this class, I stopped them and said, "It's really nice to hold hands with anyone who asks you.

It isn't nice to say no."

Sometimes, I

position myself, to hold hands with the child that may be rejected by the other children.

Choosing Partners:

When you play clapping games or games with a partner, before you play, talk to the students about the right way to ask someone to be a partner, and what the right response is.

I talk about how in a school I might not be best friends with a colleague, but if invited to work with them on a committee, I accept graciously.

Practice inviting and accepting partners with your students before there is a problem.

This is a real world skill, and in the music classroom we have many opportunities to work on it.

I often position myself, to be partners with the child that may be rejected by the other children. (or as a discipline strategy with children who are not participating appropriately in a game)

Mean Comments:

Sometimes you'll hear a child say something about another student that is mean.

I was unhappy about things that I heard my older grandson saying about his younger brother.

I made this poster and it's on the fridge in their house.

I've told them, that they're going to have to make a copy of it if I hear mean comments.

The following suggestions are adapted from

https://blog.ed.gov/2012/04/top-5-ways-educators-can-stop-bullies/

with my additional comments.

1. Create a Safe and Supportive Environment
Establish a culture of inclusion and respect that welcomes all students. . Set a tone of respect in the classroom.

The three specific suggestions above all will contribute to providing a safe, supportive environment in your music room.

2. Manage Classrooms to Prevent Bullying.

Develop rules with students so they set their own climate of respect and responsibility, and reinforce the rules by making expectations clear and keeping requests simple, direct and specific. I love my Music Room Rules Posters that lay out the expectations clearly, in a musical way, and that make such a great lesson and bulletin board.
Make good choices, always be responsible.
Use good manners, be nice and be kind.
Speak when acknowledged, always put your hand up.
In the music room, always try your best.
Care for the instruments and all of the equipment.


Link to - Music Rules Posters on Canadian Site
Link to - Music Rules Posters on USA Site

3. Stop Bullying on the Spot.

Intervene immediately. It's OK to get another adult to help. Don't talk to the kids involved together, only separately, and don't make the kids involved apologize or patch up relations on the spot.

In instances of bullying, don't make the victim feel victimized again, by using peer mediation.

4. Find Out What Happened.

Get the facts, keep all the children involved separate, listen without blaming and don't call the act "bullying" while you are trying to understand what happened.

Finding out what happened can be really difficult.

I had an incident in a middle school band class.

It happened while my back was turned, and although I was 99.9% certain who had assaulted the student, I didn't see it, and the other students wouldn't talk.

The principal wouldn't follow through.

I felt he should have got some of the other kids in the class alone in his office and asked them directly - I figured they'd cave and give up the name of the bully.

He didn't take the time to do this.

In the end, all I could do was watch the bully really closely in my classes until the end of the school year.

It never happened again, but I felt very frustrated that the the student who'd physically hurt another child got away with it.

5. Support the Kids Involved.

All kids involved in bullying—whether they are bullied, bully others, or see bullying—can be affected. It is important to support all kids involved to make sure the bullying doesn't continue and effects can be minimized.

Every child has the right to be respected, included and feel safe in school.

As music teachers, who often teach every child in the school, we are in a unique place to promote inclusion of all and create a safe and supportive environment for students.




Download Musicplay PreK Part 1 - Canadian Site
USA Site - Download Musicplay PreK Part 1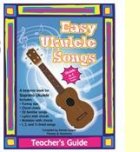 Easy Ukulele Teacher's Guide - C tuning

STUDENT BOOKS ARE AVAILABLE FOR EASY UKULELE SONGS! $5-7 FOR STUDENT BOOK/CD - YOUR STUDENTS WILL REALLY BENEFIT FROM HAVING STUDENT BOOKS.
LIKE our Musicplay Page on Facebook - another way to get notices of workshops, and new activities on www.musicplayonline.com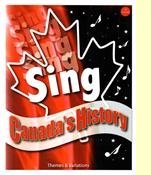 Sing Canada's History - Canada Site
American teachers - if you want to do a multicultural musical about one of your neighbouring countries, this is a great collection to use to learn about the history of Canada. USA SITE
This is a great resource to use in a performance for Canada's 150th birthday!

$10 Recorder Packages, Recorder Kits, Accompaniments & More!
a Handel or a Yamaha Recorder, The Recorder Resource Student Book AND CD - order 10+ Packages and we pay the tax and shipping.
Link to $10 Package - HANDEL GERMAN RECORDER
Link to $10 Package - Yamaha Baroque Recorder
Recorders, Books and other packages are available! Visit www.musicplay.ca and select Recorders.
USA Teachers - Link to West Music Recorder packages
Recorder Resource Kit 1 with PPTS: www.musicplay.ca (Canada)
Recorder Resource Kit 1 with PPTs: www.musicplay.ca (USA)
Recorder 1 Orff & Piano: www.musicplay.ca (Canada)
Recorder 1 Orff & PIano: www.musicplay.ca (USA)

Learn and Play Recorder App has all the songs in the Recorder Resource Kit!
Recorder App ITunes . Recorder App Google
Recorder Fingering Charts: www.musicplay.ca (Canada)
Recorder Fingering Charts: www.musicplay.ca (USA)
Combined Classes?

Do you have combined classes? For teachers with Grade 4/5 combined classes, we've created duet parts for the Recorder Resource 1. If you have an older version of the kit, I'm happy to give you the duet parts. Send a photo of the teacher's guide from the Kit to denise@musicplay.ca to request the free duet parts.
LINK to FREE RESOURCES:
Jan. 25 Free Recorder Resources!
The Recorder materials are also available as part of our online resource: www.musicplayonline.com .
For a limited time, new subscribers will get 1 month free! It's a great time to try out the site!

The Musicplay K-6 Curriculum is sequential, affordable and aligns with state and provincial curriculum from Texas to Ontario! To learn more about this curriculum view our webcast: https://www.youtube.com/watch?v=QqjsGcwAXwM
While Musicplay is affordable, we realize that some schools have no budget at all except what the music teacher can fundraise for! Apply for a grant to assist with the purchase of Musicplay!
http://shop.musicplaytext.ihoststores.com/category.aspx?categoryID=32#grants
Our new online resource: www.musicplayonline.com is an amazing resource and complement to the teacher's guides. Try it free for a month. If you or your entire school district would like a longer trial period, email denise@musicplay.ca to request a longer trial. If you have zero budget, email to request a discount code to help you subscribe to the site. denise@musicplay.ca
8th Annual Artie and Denise Music
Symposium - July 25-26 2017,
Canadian Office
#2-4664 Riverside Drive
Red Deer, Alberta T4N 6Y5

US Office
PO Box 309
Danville, WA, 99121



Phone/Fax


(real people answer our phones!)



Email: tvinfo@telus.net





Website:


www.musicplay.ca

ARTIE AND DENISE
Summer Symposium
Las Vegas! July 25-26, 2017
Registration now open!
Information - USA teachers
Canadian Teachers - Info
International Kodaly Symposium

- Aug. 8-13, 2013 in Camrose, Alberta!
This is going to be an amazing conference, with beautiful choir performances and many internationally renowned Kodaly speakers, including Lois Choksy, Dr. Laurel Trainer, Jill Trinka, and many more.
Denise Gagne does many workshops each year. These are some of the sessions presented this year:
- Special Ed Students in the Music Class (new session)
- Reading Music is Easy!
- Engaging the Early Learner (new session
At the Ohio MEA she presented these sessions:
- Listening Fun with Scarves, Ribbons and Tennis Balls
- Sensational Singing Games
- Rhythm Instrument Fun
- Super Fun Singing games and Activities for K-2
- Super Fun Singing games and Activities for Gr. 3-6 classes
Rhythm Instrument and Reading Fun
Ukulele (and Guitar)
Music Around the World
Recorder and More
Rounds, Canadian Folk Songs and Choral Music,
Help! I have to teach music K-2!
Help! I have to teach music gr. 3-6!
For Workshops with
Denise Gagne
denise@musicplay.ca
Christie Noble and Tracy Stener: Email noblec@telusplanet.net or
tstener@shaw.ca
Dan Fee dan_fee@sbcglobal.net
What else is new at Themes?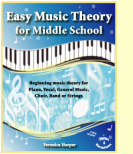 Easy Music Theory

is a music theory book for beginning band, choral, general music classes or for teachers who teach private lessons. A class set of 25 is only $100 - $4 each. You can't photocopy a set of theory worksheets for $4! The teacher's guide includes multiple choice tests that correlate to the sections of the student books - your assessment is done for you!




Easy Guitar Songs - Teacher's Guide and Student Books















The Easy Guitar Teacher's Guide and Student Book
is a great song collection to teach young beginners to sing and strum on the guitar. The teacher's Guide includes introduction to guitar, music, lyrics, chords and chord charts. It includes 25 folk songs with perf/acc CD, Digital Resources. Kids want to play pop songs - so we've included links to 25 very easy pop songs on YouTube that your students can play with. Order a classroom kit for $100 that includes a teacher's guide and 25 student books. The student books/CD are only $5 ~ you couldn't copy the book/CD for that!



Know Your Note Names


Learning the letter names of the notes is a very helpful skill for students who are beginning the recorder.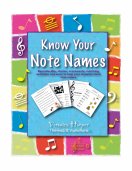 Includes 50 reproducible pages of kid-tested activities to help your students learn their note names in the treble and bass clef. A wide variety of reproducible activities are included: create a word, matching, silly stories, crosswords, games and flashcards.

We've created five great apps for iPad or Google devices. If you have a class set of iPads, volume purchasing is available for these apps.




Vocal Warm-ups for Singers or Choir
This app is based on the warmups book, "Strictly Warmups" by Kerry Heisler. The warm-ups in this collection are organized into five sets. Each set includes a physical warm-up, breath awareness, then five minutes of a variety of mid-range warm-ups.
Vocal Warmups - ITunes

Lea

rn and Play Recorder has everything that you need for your beginning recorder classes.
Recorder App ITunes
Recorder App Google




Rain Rain Story - is a sound story book that uses the Rain Rain Go Away song, and a poem for students to accompany. This app includes ear training activities and instrument exploration. Rain Rain Story app (iTunes) Rain Rain - Google



Note Name Match Game - 10 levels of Memory to match notes with their letter names. Great for recorder students, piano lessons, beginning band.
Note Name Match Game (iTunes) Note Name Memory (Google)



Learn and Play Recorder 2 is now available for iTunes and Android devices!
This app gives your recorder players 24 songs for two part soprano with optional alto. Naming notes is reviewed, now with interactive practice! Counting music is reviewed, with an interactive name the note value activity.
The full score with both regular alto and transposed alto for teachers to project is included.
Learn and Play Recorder 2 App (iTunes) Google Play- Learn Recorder 2




Note Name Smash: Kids love to break things. In this app, choose the notes to practice in treble or bass clef. Every correct answer smashes a hole in the wall!
Only .99 for an engaging way to practice note names on iTune or Google devices.