Important Dates

and

Deadlines

----------------------------------

2017

Outstanding Young Music Educator

Nomination Form

Deadline

----------------------------------
2017

All-State Jazz

Submission of Audition Recordings

Deadline

----------------------------------
2017

All-State Orchestra

Submission of String Audition Recordings

Deadline

----------------------------------
2017

All-State 2nd Round

Auditions

Pineville High School

----------------------------------
Upcoming Workshops

and

Opportunities

----------------------------------
2017
Louisiana Bandmasters Association
All-Star Bands
Lafayette, LA
2017 All-Star Conductors
Simon Ng - Wind Ensemble
Tommy Burroughs - Symphonic Band
Eva Brown - Concert Band
Eric Leblanc - Jazz Band
All-Star High School
Jazz Band
June 4-5, 2017
All-Star Middle School
Bands
June 6-7, 2017
LBA Website
----------------------------------
2017
Sight Reading Clinic
Quincy Hilliard
Edgar Martin Middle
Lafayette, LA
June 28, 2017
Email RSVP
----------------------------------
2017
Louisiana Choral Foundation
Choir Camp
Lake Charles, LA
Singers Entering
Grades 4-8
July 10-11, 2017
www.lachoral.org
----------------------------------
Thanks to our loyal

Louisiana Musician advertisers!

Swicegood Music

of Louisiana

Lafayette Music Company

National Guild Of Piano

Debose Piano Competition

Louisiana State University

McNeese State University

Louisiana Tech University

Southeastern State University

DeRidder High School

Marching Festival

Sulphur High School

Marching Festival

Yamaha Corporation

Quavermusic

World View Travel

Thanks to our

Conference vendors!

Tempest Musical Instruments
Elvis Presley's Graceland
Louisiana Bandmasters Association
Louisiana Association for Jazz Education
Charms/ Dorian Business Systems
Louisiana-Mississippi Colorguard & Percussion Circuit
Executive Officers
Fran Hebert, President
Carol Lupton, President Elect
Sharon McNamara-Horne,
Past-President
Bruce

W. Lambert,
Executive Director
District Directors
Greg Oden, District I
Jessica Fain, District II
Brett Babineaux, District III
Katie Codina, District IV
Sharon Stephenson, District V
Guy Wood, District VI
Jim Trant, District VII
Mark Minton, District VIII
Jessica Lizana, District IX
Division Chairmen
Joseph Nassar, Band
Katrice LaCour, Orchestra
Michael Townsend, Vocal
Lee Hicks, Jazz
Michele White, Elementary
Greg Handel,
University-Research
Edward McClellan,
Collegiate NAfME
Carolyn Herrington,
Public Relations
Ex-Officio Board Members
Pat Deaville, State Editor
Tom Wafer, Hall of Fame
Keith Rogers, LBA
Kevin Caparotta, LAACDA
Jarrod Richey, LAKE
Kelly Stomps,
AOSA Red Stick Chapter
B.J. McGibney, LAJE
Michelle Wilkinson-Nelson,
LA ASTA
Brett Dietz,
LA PAS
Conference Chairmen
Bruce W. Lambert,
Executive Director
Carol Lupton, All-State
James W. Hearne, Conference
Carolyn Herrington, Exhibits
Sharon McNamara-Horne, Registration
Tom Wafer, Hall of Fame
Quick Link to 2017 Outstanding Young Educator Nomination Form and Information
Results from Regional/State Large Ensemble Assessments
Quick Links to LMEA and NAfME
Quick Links to LMEA District Websites
Quick Link to Calendar of Events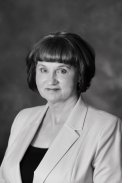 Reward of a Music Educator
Fran Hebert
President
The greatest reward of a music educator is to see kids loving music and feeling a sense of accomplishment and camaraderie. The planning, the work, the intense rehearsal, all the extra time and effort; everything it takes for a teacher to invest in the process – it's all worth it when the students are successful and express joy for the journey. This is how I ended this year of teaching.
It was a year of rebuilding. The school's choral program had struggled and waned but the parish wanted the choir up and running for the performing arts academy to begin successfully this coming fall. It was a privilege for me to get to be the one who took on that challenge. It was exhilarating to see students who were in a high school choir for the first time becoming successful in part-singing and enjoy making music as an ensemble.
After ten years away from the choral setting, this was a venture well worth the return to the classroom. Since my career spans over forty years I've gained a serious perspective of how important music is in the life of the young; how important it is for instruction in music to be available to students regardless of their chosen career path in life.
Most students will move into various fields of employment outside formal music education. But they won't forget the benefits of being a part of a music ensemble with their peers. When weighed in the balance, it's all about the legacy for the love of music that we instill in our students. As this school year ends and a new school year waits close at hand, I look forward to another opportunity to enjoy the teaching and learning process. Thankful to be a part of the future . . .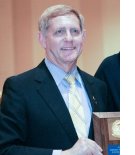 LMEA Thanks!
Pat Deaville
Editor
Welcome to new LMEA Board Members
LMEA continues to add a new generation of music educators to our Board of Directors. We are excited to have their enthusiasm and ideas enhancing our operations and discussions.
District II Jessica Fain
District IV Katie Codina
District IX Jessica Lizana
Ex-Officio LA Chapter - Percussion Arts Society
Brett Dietz
Calendar of Events
Go to the lmeamusic.org homepage to view upcoming events scheduled by LMEA for the 2017-2018 school year. A full calendar of events will be developed during the summer months. The calendar, plus event details, will be updated, expanded, and periodically posted to the LMEA website during June, July, and August. Stay in contact with your LMEA District Director for your local calendar of events.
A Big Thank You!!!
I want to express my appreciation to the out-going District Directors for their years of work and strong contributions to LMEA
District II Johnny Walker
District IV Richard Bresowar
District IX Neal Naquin.
I also want to give credit where credit is due. We have a tremendous Board of Directors in place. Each of them has made important contributions to LMEA.
The "new blood" added to the Board over the past few years has had a tremendous impact.
Likewise, Board veterans keep LMEA viable with new ideas and the stability that comes with many years of experience.
Thanks to Bruce Lambert and Fran Hebert for decades of tremendous leadership and influence.
Thanks to Division Chairmen who have brought innovations and upgrades in so many ways.
Thanks to Sharon McNamara-Horne who has led a digital re-invention of LMEA through the website.
Thanks to all the District Directors who continue to make music education work at the grass-roots level.
Thanks to all of the ex-officio Board members and representatives of various music organization in Louisiana, for enriching the LMEA Board and membership with services and professional development opportunities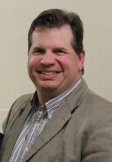 Vocal Division Updates
Michael Townsend
Chairman
Conductors for the 2017 LMEA All-State Choirs will be Dr. Andre Thomas from Florida State University for the Concert Mixed Choir and Ms. Angie Rawls from Pearl River, Mississippi, for the Women's Choir.
First round audition will be "Heilig" by Mendelssohn – 8 part –Walton Edition (W2163).

The second round audition piece will be "To Thee Cherubim and Seraphim" by Handel - SSATB–edited by Alex Favazza. Hinshaw Music – HMC2530.
Quick Link to All-State Choir Audition Page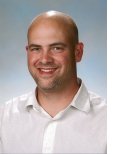 Band Division Updates
Joey Nassar
Chairman
Conductors for the 2017 LMEA All-State Bands will be Gary Green, the University of Miami (Retired), for the Symphonic Band and Alfred Watkins, Bands of America Hall of Fame, for the Concert Band.
Quick Link to All-State Band Audition Page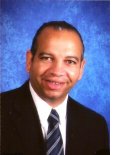 Orchestra Division Updates
Katrice LaCour
Chairman
Conductor for the 2017 LMEA All-State Orchestra will be Robert Gillespie, from The Ohio State University.
Deadline for submission of All-State Orchestra (String) audition recordings is September 28, 2017.
Quick Link to All-State Orchestra Audition Page

Jazz Division Updates
Lee Hicks
Chairman
Conductor for the 2017 LMEA All-State Jazz Ensemble will be Wycliff Gordan, world-renowned jazz trombonist, arranger, composer, band leader and music educator.
Deadline for submission of All-State Orchestra Jazz audition recordings is September 28, 2017.
Quick Link to All-State Jazz Audition Page

Elementary Division Updates
Michele White
Chairman
Featured Clinicians for the 2017 LMEA Professional Development Conference will include Sandy Knudson, Artistic Director of the Norman (Oklahoma) Children's Chorus and Lamar Alexander (Sponsored by LAKE), internationally-acclaimed Kodaly music educator.