Click here for the
MNCH Newsletter Archives

Please send interesting articles via email, Facebook or Twitter
Meseret Desta Haileyesus, Editor
Email - Mesi
Twitter - @mesidesta

Welcome to the 42nd edition of our mother and child health newsletter
Our regular newsletters are an easy way to keep up-to-date with all new developments and interesting scientific research in the field. We keep you informed of all our upcoming events and activities so you never miss out.
If you have any comments about this or any other issues, please feel free to contact us at
etmnch@ualberta.ca
or to contact our Editor Meseret Desta Haileyesus at
mesidesta@gmail.com.
Project hosts first Helping Mothers Survive Pre-Eclampsia & Eclampsia training in Ethiopia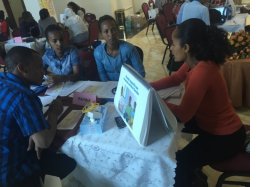 The project recently hosted the first ever Helping Mothers Survive Pre-Eclampsia & Eclampsia (HMS-PE&E) training in Ethiopia. This training is part of the Helping Mothers Survive (HMS) series from Jhpiego that aims to ensure women and newborns worldwide receive high-quality care by building the capacity of health professionals in low-resource settings through evidence-based learning modules. HMS-PE&E is a learning module designed to address pre-eclampsia and eclampsia in low-resource settings. Key content of this module includes: correct assessment and classification of hypertensive disorders of pregnancy, administration of loading and maintenance doses of Magnesium Sulfate and antihypertensive medications, and management of convulsions.



Six nursing faculty from St. Paul's Hospital Millennium Medical College and our two project midwives completed a Master training session taught by midwives from Mount Royal University. As a Master Trainer, they are now certified to train and certify others in the Jhpiego HMS-PE&E curriculum, and were involved in training 60 midwifery tutors during the 4

th

Senior Midwife Tutor Training Program (SMTTP) in February and the continuing education symposium for previous SMTTP graduates in March. In addition to hosting three HMS-PE&E training sessions to date, the project has also hosted numerous training sessions in Helping Mothers Survive Bleeding After Birth (HMS-BAB), another learning module in Jhpiego's HMS series.

Uganda registers decline in infant, maternal mortality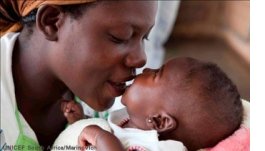 The 2016 Uganda Demographic and Health Survey was implemented by the Uganda Bureau of Statistics from June 15th to December 18th. The main purpose of the survey is to provide data needed to monitor and evaluate population, health and nutrition programs on a regular basis.
Uganda has registered significant declines in infant and maternal mortality, according to a communication by the Ministry of Health. Quoting the Uganda Bureau of Statistics key indicators report for the 2016 Demographic and Health Survey, the ministry said the results show that the infant mortality rate has declined from 54 deaths per 1000 live births in 2011 to 32 deaths per 1000 live births in 2016.
Uganda has also made great strides in maternal health, according to the report. Maternal mortality has reduced from 438 deaths per 100,000 live births in 2011 to 336 deaths per 100,000 live births in 2016. There is also marked improvement in pregnant women attending four or more antenatal care visits from 48% in 2011 to 60% in 2016 while the number of births in health facilities increased from 57% in 2011 to 73% in 2016.
Read more in the Uganda Demographic and Health Survey 2016.
Promoting kangaroo mother care in selected hospitals of Nepal through the training and provision of a baby wrap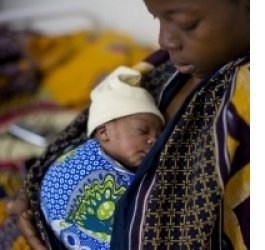 Globally, 60-80% of newborn deaths occur in low birth weight babies. Many of these deaths are due to an inability to control body temperature, which causes hypothermia and increases the risk of infections. Kangaroo mother care (KMC) is a proven, cost-effective intervention to care for stable preterm/low birth weight babies and is an alternative to incubation. Key features of KMC include: early, continuous and prolonged skin-to-skin contact between mother and baby; exclusive breastfeeding; initiation in the hospital and continuation at home; and support and follow-up to mothers.



The Nepal Ministry of Health and Jhpiego conducted a study to improve the uptake and continuation of KMC by providing simplified training for both health workers and clients, and offering new mothers the choice between a traditional wrap for carrying the baby and CarePlus, a new hands-free wrap design by Laerdal Global Health that allows mothers to tie the wrap independently, provides freer movement, and keeps the baby more securely in place than the traditional cloth wrap.





The study found that building capacity of nurse-midwives and provision of a wrap resulted in enhanced KMC practice at facility and community levels. Most participants selected the CarePlus wrap because mothers perceived it provided more security to the baby, comfort, and received more support from the family.



Read more here.

Infections during pregnancy may interfere with genes linked to prenatal brain development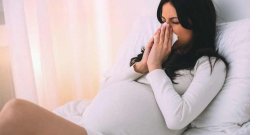 If a mother picks up an infection during pregnancy, her immune system will kick into action to clear the infection, but this self-defense mechanism may also have an influence on how her child's brain develops in the womb in ways that are similar to how the brain develops in autism spectrum disorders. A study published in the journal Molecular Psychiatry by researchers at the University of Cyprus, University of Cambridge, University of California, San Diego, and Stanford University has shown why this may be the case.



To understand how activating a mother's immune system may affect her child's brain development, researchers examined the activity of genes in the brain after injecting pregnant rats and mice with a substance called lipopolysaccharide. This substance contains no infectious agent and thus does not make the mothers sick, but will elicit a strong immune response in the mother.





Researchers found that maternal immune activation alters the activity of multiple genes and pathways in the fetus's brain. Importantly, many of these genes are known to be important in the development of autism and to key brain development processes that occur before birth. They believe that these effects may help to explain why maternal immune activation carries a small increased risk for later atypical neurodevelopment.



Read more here.

New medicine to prevent mothers dying in childbirth succeeds in first trial in humans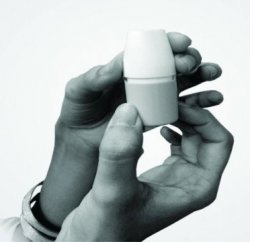 Every year, over 300,000 women in low-middle income countries die during pregnancy and childbirth. Postpartum haemorrhage (PPH) is the single largest cause of these deaths. PPH can be prevented by administering a drug called oxytocin, which is recommended by the WHO and is widely used in wealthy countries. However, as an injection, oxytocin requires refrigeration and a skilled medical professional to administer it safely. In low and low-middle income countries, one or both of these requirements may not be available.
To address this unmet need, researchers at Monash University Institute of Pharmaceutical Sciences, in collaboration with GlaxoSmithKline in London, who sponsored the study, have been developing an inhalable, dry-powder form of oxytocin. The study demonstrated, in a small cohort of non-pregnant female volunteers, that the effects that inhaled oxytocin has on the body are not meaningfully different from its injected counterpart. This gives confidence that the inhaled form of oxytocin will deliver similar effects in prevention of PPH when given to mothers immediately after giving birth.
The results present the possibility that the new medicine will be able to take advantage of a streamlined pathway to registration, meaning that it could reach the mothers who need it much sooner.
Read more here.
More IV fluids, fewer C-sections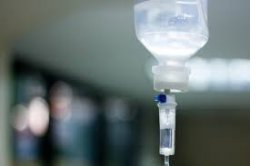 Labor is an intensely strenuous activity, with the uterine muscle contracting every few minutes to reposition a baby through the pelvis and down the birth canal. Even low levels of dehydration can seriously compromise normal physiological function, yet recent studies looking at hydration in laboring women via the rates of intravenous (IV) fluid showed conflicting results. By pooling the data of several studies, Thomas Jefferson University researchers showed that a higher rate of IV fluids not only decreased C-section rates, but also shortened the overall length of labor by one hour, as well as shortened the pushing phase.



Researchers compiled data from seven small clinical trials that collectively included a total of 1,215 women. Of those, about half (593 women) received IV fluids at a rate of 250 milliliters per hour, and the other half (622 women) received fluids at the lower rate of 125 milliliters per hour. General practice in the United States is to administer IV fluids at 125 milliliters per hour during labor.





"The results are compelling and strongly argue for a change in practice," says Vincenzo Berghella, M.D., the Director of Maternal Fetal Medicine and Professor in the Department of Obstetrics and Gynecology at the Sidney Kimmel Medical College at Thomas Jefferson University.



Read more here.

Recognizing World Water Day on March 22nd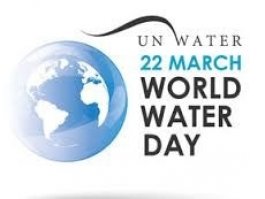 World Water Day on March 22nd recognizes the role of health workers in improving access to clean water in their communities. According to UNICEF, every day 800 children die from causes related to poor sanitation, poor hygiene, or a lack of clean water. Frontline health workers, like community health workers and nurses, work every day to help their communities access clean water and practice healthy behaviors, like handwashing with soap.
Water, sanitation and hygiene play a crucial role in improving maternal health outcomes during pregnancy, delivery and postpartum. A 2014 systematic review found a significant association between poor water, sanitation and hygiene, and higher maternal mortality rates. Components of safe delivery that require access to clean water include handwashing by the birth attendant, cutting the umbilical cord with a sterile blade, and having a clean delivery surface. Take a look at "Systematic review and meta-analysis: association between water and sanitation environment and maternal mortality" to read more.
Recognizing World Tuberculosis Day on March 24th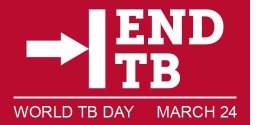 World Tuberculosis Day is held each year on March 24th and aims to build public awareness for action against tuberculosis (TB), a disease which, despite being curable, remains a destructive epidemic in much of the world. This year marks the 135th anniversary of Dr. Robert Koch's announcement of his 1882 discovery of the TB bacillus. His groundbreaking research was important in diagnosing and curing the disease.

TB has been recognized as a serious cause of morbidity and mortality in pregnancy for over a century. A study in The Lancet reports that the estimated number of maternal deaths in 2013 worldwide was 289,000, a 45% reduction from 1990; however, non-infectious diseases such as TB still account for 28% of maternal deaths. During pregnancy, TB is associated with poor outcomes, including increased mortality in both the neonate and the pregnant woman. Take a look at The Lancet's study "Tuberculosis in pregnancy: an estimate of the global burden of disease" to read more on the estimated burden of TB disease among pregnant women.