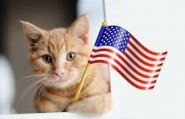 Meet "Bear Ryan" Wilkerson Our May 2017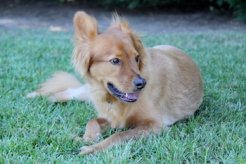 I am a 3 year old, mix breed. My owner says I am special because I am the best cuddle buddy. My owner loves me so much that she kisses my face every single day. She spoils me so much that I have three of my own dogs beds but I'm allowed to sleep on the couch or even mom's bed.

I am convinced that the squirrels taunt me on the patio. Every chance I get I go after them, not sure what I'll do if I catch one! Although I like to chase squirrels I do not like to retrieve anything. I also do not like water. Don't tell Dr. Daniels but favorite treat is bacon!

6 Pet Safe Plants That Naturally Repel Mosquitoes:
Unfortunately, many of the effective pesticides and mosquito repellents we use to protect ourselves are highly toxic, even deadly, to our furriest family members. Here are 6 plants to help you keep those pesky mosquitoes off your hang out areas.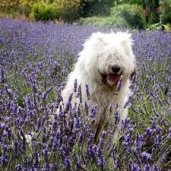 Lemon Balm: This is a hardy, easy-to-grow plant that naturally repels mosquitoes. Thriving well in both sunny spots or in the shade, this plant gives off a strong scent similar to citronella that mosquitoes despise.
Lavender: In addition to being a beautiful, colorful, and fragrant addition to your garden, mosquitoes despise the calming, fresh scent of lavender.
Basil: Easy to grow and great for making your meals taste better too!
Catnip: Some studies have actually shown catnip plants to be several times more effective at repelling mosquitoes than DEET, a potentially dangerous chemical used in many bug repellents.
Peppermint: Because of its strong, minty aroma, many insects, including mosquitoes, steer clear of peppermint plants.
Rosemary: Another one that is also useful in the kitchen. This also attracts butterflies.
Plants to avoid:

Citronella, while highly effective against mosquitoes, is deadly to dogs, as are Geraniums, certain varieties of Marigolds, and Garlic plants.


Your pet friendly spring checklist: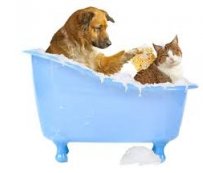 Wrap up your Spring healthy and ready to have some fun this Summer. Here's a pet friendly checklist:

Schedule a Checkup: Annual wellness exams and bloodwork are important for you and your pet so schedule an appointment for both of you.
Clean and Purge:
Take time to wash all of your pet's beds, leashes, collars, blankets, and favorite toys. Remember to wash those food and water bowls DAILY!
Check for Seasonal Allergies:
Just like their owners, pets can be affected by seasonal allergies. Look for signs such as excessive scratching or sneezing, and if needed talk to Dr. Daniels to find an antihistamine to give your pet some relief.
Release the Winter Fur:
Dogs tend to grow a thicker coat during the winter, even in Florida. Wash your pup and then thoughly groom him to remove all that excess fur. Or take your pet to get professionally groomed.
Defend Against Pests:
Although we defend against fleas & ticks all year it is even more important to be on top of your pet's preventatives in the warmer months.
Clean up that Diet:
Obesity can lead to many health problems down the line for your pet, including joint damage and a shortened lifespan. Consider cutting back on your pet's portion size to help reduce the bulk as the hottest months approach.



Did you know we offer allergy testing?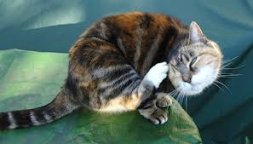 The Four Most Common Pet Allergies:

INHALENT(most common): The same inhaled allergens that affect humans: tree pollens, grass pollens, weed pollens, molds, mildew, and the house dust mite.

INSECT: Fleas, Mosquitoes, Spiders & Ticks

FOOD: Most frequently develops in response to the protein component of the food; for example, beef, pork, chicken, or turkey.

CONTACT(least common): bedding, flea collars, things that come in contact with your pet's skin.

Call now to schedule an appointment

727-584-8370

Why should you microchip your pet?
The American Humane Association estimates over 10 million dogs and cats are lost or stolen in the U.S. every year.

One in three pets will become lost at some point during their life.
Only about 22% of lost dogs that entered the animal shelters were reunited with their families. However, the return-to-owner rate for microchipped dogs was over 52%.
Less than 2% of lost cats that entered the animal shelters were reunited with their families. The return-to-owner rate for microchipped cats was 38%.
Only 58% of the microchipped animals' microchips had been registered in a database with their pet parent's contact information.
The pet microchip is n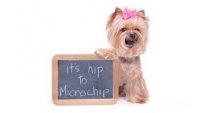 o bigger than a grain of rice or more costly than a month's supply of pet food, a pet microchip and enrollment in a pet recovery database brings lost pets home and provides peace of mind that your beloved companion will never wander unknown.

our FREE rewards program?
Are you signed up for FREE REWARDS at
Largo Veterinary Hospital?
1000 points = $25 credit to your account OR a free nail trim
Activating your account automatically gives you 200 points
Every dollar you spend on services or products = 1 point
There are more ways to earn points too, once you sign up we'll email you all the details! How do you sign up?
Activate your VetScene Portal here: