June 2017 Newsletter
This Newsletter Goes to Over 20,000 Firearms Collectors,
Enthusiasts, Historians and Professionals Worldwide
Over 5000 Vintage Gun Catalogs, Books and Manuals from the 1840s to the 2000s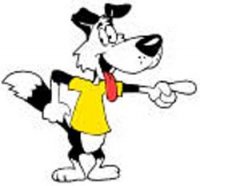 Back issues: you can view the newsletter on our website. For a downloadable copy of our catalog of reprints or manuals this will take you there. Also, for Interesting downloads at our website. Please forward this letter to your friends.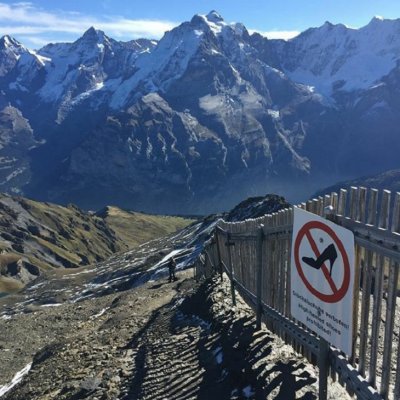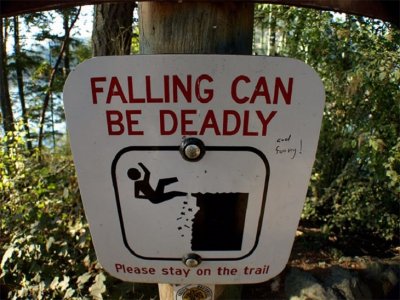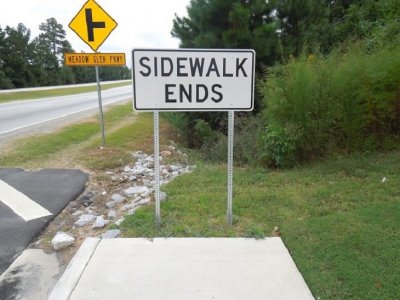 These are two very quick Leopard cubs playing with a Cobra-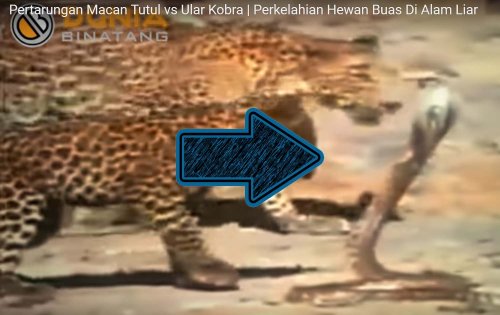 This South African cop probably missed a few training days-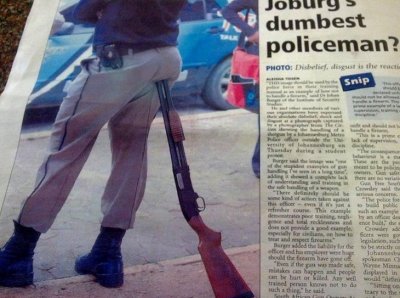 A sign on a shoe repair shop in Vancouver reads:

We will even dye for you.
A sign on a curtain and blinds truck:

In a Podiatrist's office:

At an Optometrist's Office:

"If you don't see what you're looking for,
You've come to the right place."
On a Plumber's truck:

"We repair what your husband fixed."
On another Plumber's truck:

"Don't sleep with a drip. Call your plumber."
At a Tire Shop in Milwaukee:

"Invite us to your next blowout."
On an Electrician's truck:

"Let us remove your shorts."
In a Non-smoking Area:

"If we see smoke, we will assume you are on fire and will take appropriate action."
At a Car Dealership:

"The best way to get back on your feet - miss a car payment."
Outside a Muffler Shop:

"No appointment necessary. We hear you coming."
In a Veterinarian's waiting room:

"Be back in 5 minutes. Sit! Stay!"
At the Electric Company:

"We would be delighted if you send in your payment on time. However, if you don't, YOU will be de-lighted."
In the front yard of a Funeral Home:

"Drive carefully. We'll wait."
At a Propane Filling Station:

"Thank Heaven for little grills."
In a Chicago Radiator Shop:

"Best place in town to take a leak."
On a septic tank cleaner truck in Bethel, Ct.

"Your number two is our number one."
And the best one for last…

Sign on the back of another Septic Tank Truck:
"Caution - This Truck is full of Political Promises"


We are open to advice about the website...

We've had a few emails from people who wanted to tell us our website needs updating... for a number of reasons. It is very large and filled with ideas and changes we had over the years. This makes it a bit unwieldy and outdated. It is also not telephone and tablet friendly. So, we have been working on a new website for almost a year now with some very nice and talented folks in South Carolina, Summit Marketing.

During the last few weeks we made a couple of important decisions. We need a very good search tool to accommodate people who enter, for example, Win M1892 manuel, or Winchester manual for a model 1892, or 1892 Manual or any variation of spelling or order of words. Most search tools, like the one we have on our site now, are stupid and will only return a match that reflects the exact words we used in the item description. But there is a solution! We are going to incorporate a Google tool that allows us to use the very smart Google search engine that will search our site from within the website page. Pretty clever and a good answer to a vexing problem.

Next, we will also incorporate some mechanism, we are working on it, that will allow a result of reasonable size for people to browse a general area of interest. All right, I know that was a mouthful of jargon, but what I mean to say is with over 6000 items it is tricky to present say 50 that might be related in some manner allowing you to browse. As I said, we are working on it and if you have any ideas that might help, please write us an email and let us know, we could use your advice.

Rob and Abby









Question:
I saw a cased German Drilling by J.P. Sauer at Mike Clark's COLLECTORS FIREARMS store in Houston. It
was a beautiful outfit of the highest quality. It has the Luftwaffe Eagle stamped into the buttstock. Were these
guns really issued to Luftwaffe pilots, or were they made for Hermann Goering's buddies?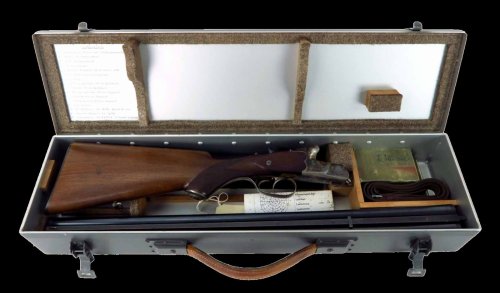 Answer:
The Luftwaffe Model 30 drilling survival gun really was for issue to pilots of Me-109 fighters and Stuka Ju
87 bombers flying in the North Africa campaign. In 1943 the survival sets were also issued for long-range
reconnaissance flights over enemy territory.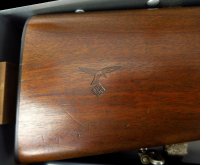 One author, Peter Arfmann, reports that the Commanding Officer of the airfield at Braunschweig-Waggum
handed over his unused stock of 50 units to the Americans who marched in at war's end. Maybe this accounts
for so many of these sets surviving in almost mint condition. All together about 1,200 were produced by Steyr.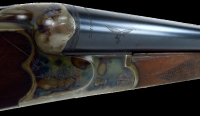 Early in 1941, the Reichsluft Ministry ordered the M30 drillings from J.P. Sauer in 12 gauge double barrel
over 9.3 x 74R rifle caliber. They were encased in a green aluminum case, whose compartments contained
ammunition, instructions, cleaning gear, and test targets. There is a contents list in the left side of the box lid as
can be seen in the photographs Mike Clark provided.
The original serial numbers are in the range 336x to 338x. In 1981, J.P. Sauer made fifty commemorative Model 30s, and their serial numbers are L-1001 through L-1050.
photos by Rudolf Podrasky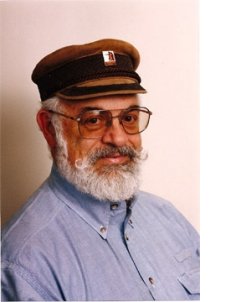 MFC

New Books and Special Thanks
Well, we actually found time this month between planting, landscaping, road trips, and things like failed water softeners and miserable hay fever to process some interesting catalogs. Check out the 1956 Sears catalog that sold, among other things dogs, monkeys and exotic birds. Many thanks to those who contributed to this month's offerings.




































E books conversion. Sorry to be intrusive, but would like to know if I send you cd disc can you convert them to manuals? After I have a copy of the manuals the disc are yours. Also if could give a ball park figure on 250 - 350 page manuals, monochromic. Respects, James Summers
Dear James, That isn't intrusive, I thank YOU. Sure, I would be happy to look at the disc to see if it is possible to print the manual(s) it contains. There are a lot of buts though. Some of this depends on how many manuals are on the disc, how long they are and how good they are. I know you said 250-350 page manuals but are there two of them or a thousand? Also is this one of the loads of "manual" discs that you can buy online? If so I have several different ones of those and some are usable and some are not because the quality is so poor. Please let me know a bit more about what you propose and generally what the manuals are of; that will help me see if I can help you. Cheers, Abby

Subject: Warner Infallible pistol

Hello, Ed: I notice you were asking for information on the Warner Infallible pistol in Cornell Publications newsletter. I have half dozen references to the Infallible pistols in various periodicals that I keep a database on. I appreciate the work you do with your pistol articles. Is there something I could look up for you? The Infallible trigger also shows up in my data base, but I have the word "trigger" attached to the reference. Regards, Mike Carrick


(Dear Cornell) Re: Winchester Catalog. Comments: I noticed on your page about serial numbers you mention that the year of manufacture helps you match up the catalog/manual. I have a lever action Winchester Model 94 manufactured in 1929. Would the 1929 catalog be the one I need then or would it be 1928? Also, I see you have the Model 94 takedown manual. Your description says they were originally a 50's era manual but I assume they would be applicable to the same model from 30 years prior. Can you confirm this is what I would need to buy? I see all the bright red warnings trying to get me to not email. Please forgive my ignorance, I just don't know enough about these guns to know what I specifically need to buy to match my gun. Jeff Rothermel
Dear Jeff, Thanks for your note and thank you for emailing. We try to get people to email because before we were as emphatic as we now are we got dozens of calls asking questions that took all our time right when we were doing something else.
Regarding your rifle, the catalog is best thought of in terms of a car dealership which has brochures available for its products. Same with gun catalogs. Your Winchester, manufactured in 1929 would probably have been advertised in both the '28 and '29 catalogs depending on the time of year your gun was made and when the catalogs were issued. Given the choice, I would get the '29 catalog for a '29 gun, it seems more appropriate.
Now, as for manuals, the Winchester manuals from the 50s by AA Arnold are the best I have seen for any weapon. I am not a gunsmith so I should tell you to consult one for confirmation of what I say. To the best of my knowledge there were no significant changes made to that weapon between '29 and when the manual was first published. Starting in 1964 however Winchester began using some stamped parts and that changed some things so for those later rifles a different manual is advised. Hope this helps, Rob

(Dear Cornell) Ebayer: 1rifleman. God evening -- I am trying to track down the Ideal catalog which identifies the separate parts for the Ideal hand-loader for 25-35 Winchester. I can send a picture if that could assist you. The loader I purchased is of the "nut cracker" design and was nickeled. Many thanks.
Dear 1rif… I am sorry, I'm not a reloader and just don't have the knowledge or time to look through the ideal catalogs for you. Please look up the antiquereloadingtools (Antique Reloading Tools Collector's Association). I am sure they can help you identify the right publication. Cheers, Rob Mouat


Rob and Abby Mouat, I was disappointed that your order system offers no shipping options or .pdf file upload option. My order went right to PayPal with no options for USPS Overnight or purchase a .pdf copy for email. This is a 4-page flyer that could have been emailed.
This order is part of an article with a print deadline.. telling me that "Your order has been entered in our print queue but it may take a few days to print, collate, bind and ship your order" is not consistent with modern business products delivery. Please consider updating your product delivery options for faster service.. customers don't mind paying additional S&H if product needed quickly. BR, Scott Archer
Dear Scott, We have a 12 year old shopping cart tied to Paypal that doesn't give us much flexibility, sorry. On the other hand we have worked for nine months with a company that is promising all kinds of bells and whistles.
Regarding pdfs, we have been reluctant to add them to our site because the most honest people in the world seem to think nothing of forwarding them to all their buddies as a nice gift, something that would cut or little business to shreds. But we are considering it.
I hope you realize that we are not a big company, just Abby and Rob, a retired couple, trying to preserve these old pieces of ephemera for the future. We don't make more than we would earn as greeters at Walmart from our efforts so we don't have gazillions of bucks to make our site, which I designed, very flashy and efficient.
Now, we try to accommodate writers and all you have to do is call us and we will be happy to send you a pdf if you are in a time crunch, no need to worry. 810-225-3075 leave a message, tell us what you want and I'll email you a copy, how's that? Cheers, Rob
Hey Rob, I was recommended to Abby Books by Ken Rabeneck, editor of the Hi-Standard Collectors Association and he was right on about excellent customer support. Most generous offer on the .pdf email but I'll accept a small lesson in humility and wait for my postal carrier on the standard USPS delivery. Inquiry.. is there an Abby Books website that I can use instead of going thru Cornell? Or is that an existing mutually shared arrangement? Much obliged, Scott Archer
Hi Scott, Ken is a good guy, we know his dad, Red, well. Please thank him for the referral. Cornell is the website. Abbybooks@comcast.net is just a catchall for all the email addresses we use for different things. Abby started the company and I help her. I know the site is old but it is extremely complex underneath with many cross references and that is the problem setting it up in a new format.
I'll try to pick out the thing you bought and send you a pdf anyway. Is it under your name? I found it! and attached a Word doc and pdf of the file. If you need images, please let me know and I can send them too, or if you have Acrobat you can just export them the file is not locked. Sorry for the confusion and our seeming intransigence. Cheers, Rob

Hello Abby: If you could send the invoice by PayPal and then I will use my Visa card. You can use the address on GunBroker-Tonasket, WA. We live at 3000 feet on a mountain with the deer and turkeys on a small tree farm, I grew up on a homestead 29 miles from International Falls, MN with 200 plus square miles of woods to roam in, had to board in town for schooling, then walk six miles home on our own road on Friday night and back to town on Sunday (sometimes eleven miles total). I have been looking at books on your site and will be checking out your manuals. Hope you had a great show. Chet of The Hinterlands.
Hi Chet in the Hinterlands, will do! Best, Abby

(Dear Cornell) Ebayer: garwoodwilly. Do any of your Stevens publication cover Manufacture dates of the various models. Thanks Bill
Hi Bill, None of the catalogs have that information (think of them like car catalogs, they were issued before the guns were made) but Stevens Arms Company History by Joe Vorisek that we sell does have that information but probably not for every model and year of manufacture. Cheers, Abby

A note of thanks. Comments: Rob & Abby: Just received your latest newsletter. I look forward to this every month and I just wanted to say thank you. Keep up the good work. Tom

(Dear Cornell) 22 s, l, or lr Comments: Refurbish information needed. Patent April 30, 1907, Vickie Hager
Vickie, I am guessing from your very, very brief note that you have some old cartridges and want to polish them. I would use brass polish but be aware that ruining the patina on old ammunition as it does for old guns will probably reduce the value. Cheers, Rob
(Dear Cornell) My husband was wanting to call and talk with someone about having the gun fixed up to give to our grandson. If there is a phone number you can give me, so he can talk to someone personally I would greatly appreciate any help. Thank you, Vickie Hager
Dear Vickie, We are publishers, not gunsmiths, so I think your best bet is to see a local shop about your gun. Cheers, Rob

Re: Tyrol 1958 Flobert- und Kleinkaliber- Sportgewehre Schonzeitbuchesen ($8.95, in color). Ebayer: strob-herbe. Is this for all 8 pages?
Dear strob… I guess you must have thought that despite the description indicating 8 pages we might actually produce just the cover? Yes, it is as the ad says, 8 pages. Rob (He didn't buy anything though, I guess he just wanted to know)

Dear Abby, Thank you for all the diligent work you do in preserving our past. I look forward to purchasing more in the future. I can't tell you both what a great benefit you are and my appreciation is great to you both. John Jackson.

Re: Abercrombie & Fitch Firearms & Sports 1929 Catalog. (Dear Cornell) Ebayer: muddywater_jackson; Is there any mention of a USA fly rod in the catalog?
Dear Muddy… A&F usually did not name manufacturers but we are not at home now to check. Will get back to you next week, Cheers, Rob
muddywater_jackson: It would of been a model 'USA' rod it was made by Hardy but they may or may not have mentioned the Hardy part.
Dear Muddy: Hardy Fly Rods are mentioned in the 1925 catalog- the 29 and 30 we offer are just guns and accessories. Rob
muddywater_jackson: Any mention of a USA rod in the '25 catalog or later than '30 if you have them?
Dear Muddy: We reprint a couple dozen years but cannot do a lot of research for items like that. Right now we are backed up after being away. All A&Fs we do are on ebay. Have a look and ask about one more specific issue. Note index with each to see if it has fishing. Thank you, Rob (that was the end of that!)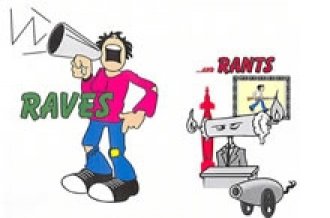 AR7 and 7s Explorer Survival Rifle by Charter Arms- 2 page Manual, about 11" x 8".

New re-print.

$3.35
This guy wanted a refund after we sent it to him and EGAD, he discovered it was a manual not the REAL GUN on Ebay (The trolls at ebay would explode if they thought it was a real gun- we have enough trouble with them as it is).
He wrote:

"shanbaile-33: Is. All the parts shown comeing with this perchis"
We wrote: "No, it is a manual for the gun, did you read the description? Rob"
He wrote:

"Cancel this if its onley a book i want the rife|"
We wrote: "

Hi You cancelled this order and we sent you a refund.... thanks, Abby"
He wrote:

"I thout it was low for a hole gun lol"
We say- he's a wizard!


Abby: Up front, be assured I've already submitted very positive buyer feedback into the eBay system. Now for my gripe about CZ-83 Double Action Czech Pistol Manual in English. Buying a publication from a firm called Cornell Publications, I fully expected to receive the CZ-83 Manual published in a traditional structure: printed on both sides and fastened in the center by staples. I did not expect to receive a publication that is bound on the left margin by a plastic strip. This publication brought back memories of home-work high school writing projects with materials bought at Staples or Office Depot. Certainly not the professional product I had expected. Peter O'Connor
P.S. Your pages are not numbered and the table of contents erroneously begins with page 14 and runs thru page 23. The original correct table of contents begins with page 3 and runs thru page 13. Not good final editing before publication.
Dear Mr. O'Connor, The short answer is we do the best we can for two old people trying to preserve very rare and old firearms publications before they are all gone... some 5000 of them. As we say in all our literature and at length at our website: Cornell Pubs: About US it is impossible, and impractical to produce exact forgeries of originals for many reasons. Instead we reprint, as best we can, and hand bind to order, material for reference not display in pristine gun cases. We've had over 55,000 mostly happy customers over the last 12 years: Rants & Raves.
Also, we are reprinters- we naturally haven't typeset the, I'd guess, million pages of catalogs and manuals we offer some dating back to the 1850s so what you got is actually what was printed and accompanied the weapon by the importer or manufacturer and the page numbers are original too- we didn't do that. It is likely the first numbered pages were in Czech and the importer chose not to include them with them with the manual they printed in the United States where comparatively few customers read Czech. I looked at the original and it was stapled in the upper left corner. I apologize for binding it with CLOTH tape.
Best wishes, Abby
You can please some of the people all of the time and all the people some of the time (her is a letter from last month)...
RE: CZ-83 Double Action Czech Pistol Manual in English- From: elder70warrior(Ebay) (Dear Abby) Thanks. The other versions found on Google are much less professional than yours.

Dear Abby, I received my Ben Pearson Catalog on Saturday. I have a serious problem with it. The printing is down in to the binding, so the printing is barley visible and hard to read. Some of the pages are copied so bad you can not read them. I really do need the catalog, what I would have preferred is to have the copied pages that are not taped together, so that way I could put them in top loaders. Please advise a solution. Thanks Tom Jenkins
Dear Mr. Jenkins, The catalog binding will open completely so you can lay the publication flat on a table without releasing the pages thereby allowing you to read the entire page. Unfortunately the quality of the publication reflects the condition of the original and there isn't anything I can do to enhance the pages. Please let me know if you want a refund and I am sorry for the trouble you are having. Best wishes, Abby
I will keep the catalog, though I am not too happy about it. I will give positive feed back, but will make note in the feedback that the quality of the print is poor,
Tom
New message to: 24srtx: Tom, Abby and I have devoted 12 years of our retirement to preserving old firearms and some archery catalogs, manuals and books for future generations. We have so far processed over 5000 publications. Not all are perfect by any means and for the very meager proceeds, we could earn more as greeters at Walmart. We regret that some of our customers expect perfect copies of very old and rare publications that suffered abuse over the last century; but we persevere because we know there will be less and less of this material available in future.
I am sorry we disappointed you but that one page that has bad type was water damaged and there isn't a thing I can do to restore it other than retype the copy which we don't do. We've advertised that particular catalog on ebay at ten cents a month for five years and yours was the only one we sold so it isn't likely to pay for itself much less the purchase amount (I don't remember how much). Again my apologies for disappointing you. Rob Mouat
Feedback he left on Ebay for one lousy page! "Quality of Print is Poor to very Poor|"

Rob, If these books are reprints could I cancel my order? The photos appeared to be originals. Richard Hale
Dear Mr. Hale, They are reprints of the originals so they look like originals which are exponentially more expensive. We note the fact that they are reprints several times in the description. Abby will cancel your order. Rob

Gun Model & Makers, Parts Suppliers & Appraisers
Maker-Model Cross References:

Firearms Appraisals:

Mike Rich
, owner of
I HAVE THIS OLD GUN
.
Send Mike an email
to get started. His charges are modest.

We get hundreds of calls about PARTS: