Please note that the planned Friday evening event is being moved to Sunday.

We have some special plans for the May 20th long weekend to celebrate the White Rock Blues Society's 10th Anniversary .
Saturday May 20th.Tom Lavin and the Legendary Powder Blues Band.
BBQ Food will be available starting at 6:30 PM in the Garden next to the Costa Brava Ballroom for those wishing to enjoy some southern food.
For nearly four decades Powder Blues has been Canada's leading blues band. Their mix of swing, blues, jazz, rock & roll and r & b has an appeal so wide that people from seven to seventy often swing side by side at a Powder Blues concert. Over the years the band has toured non-stop through Canada, the United States and overseas, spreading a feel-good groove that makes people dance and shout.
Powder Blues debut album, 'Uncut', was shrugged off by the major labels who told the band there was 'no market for the blues'. Undiscouraged, the band sold it off stage and sent it to radio stations whose switchboards lit up with calls asking 'who's that?' After selling 30,000 copies in a few weeks, the same record labels competed to distribute this 'non-commercial' product. To date Powder Blues have sold over a million records worldwide.
Band highlights include winning Canada's Juno, headlining the world-famous Montreux Jazz Festival in Switzerland, winning the Blues Foundation Award in Memphis, Tennessee and touring the US and Europe with legends like Willie Dixon, John Lee Hooker, B.B. King, James Brown, Albert Collins, James Cotton and Stevie Ray Vaughn.
Leader, Tom Lavin has written many of the band's best-known songs including 'Doin' It Right' ['On the Wrong Side of Town'] and 'Boppin With the Blues'. Born in Chicago where he watched and worked with local bands and blues legends, Tom moved to Vancouver gigging nightly in the downtown nightclub scene. This led to work as a studio musician, song writer, band leader, record producer and film composer.
Tom has won BCMIA awards for 'Guitarist, Singer, Songwriter and Producer of the Year', a Juno award for 'Best New Band' and the American W.C. Handy award. He has over a dozen gold, and platinum records for Powder Blues, Prism, April Wine, Long John Baldry, Amos Garrett, and many others.
2017 is the band's 39th Anniversary. Their more than dozen CD titles and DVD continue to sell world-wide making Tom Lavin & the Legendary Powder Blues one of Canada's longest
-standing musical ambassadors.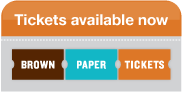 Jason Buie Band, featuring Lauren Webb will be opening the show and introducing his new CD "Driftin' Heart". The dance/show will be in the Costa Brava Ballroom down by the garden. Southern BBQ will be available for purchase for those wanting to have something tasty to eat before or during the show. Limited seating so get your tickets sooner than later. Tickets will be $45.00 in advance and $50.00
at the door. We have had the Band play for us on
two previous occasions and both events were sellouts.
Victoria based guitarist, singer and songwriter Jason Buie has been performing live since the age of sixteen. He has honed his skills over the years playing throughout Canada, the U.S.A. and Japan. Along the way he has played and performed with such artists as blues legend Buddy Guy, Taj Mahal, former Rolling Stone Mick Taylor, The Jeff Healey Band, John Mayall, Tom Lavin and the Legendary Powder Blues Band, Big Dave Mclean, Jimmy D. Lane, Wild T, Johnny Ferriera and Jerry Doucette.
Jason is the co founder of the WRBS and the Artistic Director from the beginning helping produce shows. The White Rock Blues Society has been involved with putting on 111 events over the years.
Lauren Webb was at the ACT Arts Centre in her hometown Maple Ridge, where a youth talent show was taking place.
There were some professional sound engineers putting on a clinic in hopes of attracting some young blood into their industry.

One of the techs asked for a volunteer to sing a few bars so they could demonstrate to the group what "doing sound" is like.

So Lauren belted out a few lines, and the tech returned to her with a different microphone, you know, try this.

So she did, and accomplished something one of Canada's most celebrated crooners never could.

"That was Diana Krall's mic," the veteran master mixer told Lauren when she was done. "I've been a sound guy for 20 years. You made me cry and that doesn't happen."

That was last year. Lauren was 9.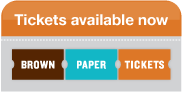 Sunday 1:00 PM to 8:00 PM.
Musical showcase for local musicians to meet & greet, playing 25 minute sets. Open to the public, no cover charge. Being held in the Costa Brava Ballroom next to the garden. More great southern BBQ will be available prepared by Chef Darin.