Each one of us makes a difference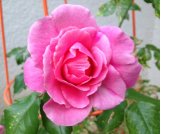 "There are millions and millions of beautiful, loving, caring people in the world. Focus on this truth and be that too." Be The Medicine​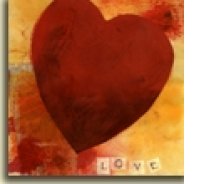 "What if the self we have been keeping as a shadow, is the wise and wonderful true self? Allow it freedom, bring it to light." Janet StraightArrow

Community Summer Solstice Celebration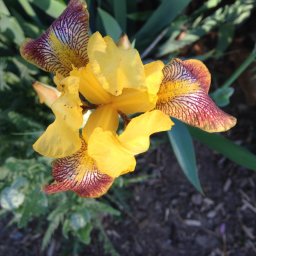 A free night of love, laughter, and celebration.
We may dance around the peace pole and luscious gardens. Chant, Drum and have jolly good fun!
A celebration of the highest light of the year.
The longest day and shortest night.
Journey meditate and see where the ceremonial evening takes us. Outdoor fire, share healthy food. Tell stories and more.
Bring food to share with the group. Healthy, please.
Instruments and journals dress for the weather.
RSVP SO WE CAN HAVE ENOUGH SEATS 973-647-2500
LEAVE PHONE NUMBER AND NAME PLEASE for directions and in case the weather changes our plans.
Janet StraightArrow, Be The Medicine, Live the Power of You!

This Summers Catskill Mountain Retreat
Vision Quest Mitote July 28-30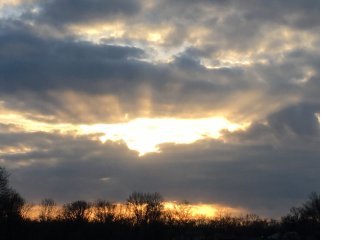 Rebirth your life in this weekend ceremony of renewal and vision. Be open for receiving deeper purpose, clarity and meaning in your life. The weekend awakens new unknown territory on the next part your life journey.
We arrive on Friday afternoon-evening and open the circle. We begin the formal ceremony on Saturday morning. We participate in an unfolding process that leads us through the weekend. We locate our outside sacred space in nature and prepare for the evening Mitote ceremony and inward Journey on Sunday.
The Mitote ceremony on Saturday night raises our vibration, purifies us, and releases the illusions of our past, as we take turns holding the light and chanting the Gayatri Mantra, we move into lucid dreaming while others chant.
We awaken early Sunday and immediately walk out onto the land and enjoy our Quest. As we sit quietly in nature we open to the signs and symbols that nature presents, and reflect and find the truth inside of us. Nature nurtures us and is a mirror for us to see us clearly. Messages unfold and we come back with more wholeness.
During the quest, you are close enough, and far enough away, from Janet and one another for a safe deep experience.
We are re-birthed over the rainbow bridge as we re-enter. We share food and stories and process our adventure and relax and come all the way back. We close the weekend, and are ready to go home.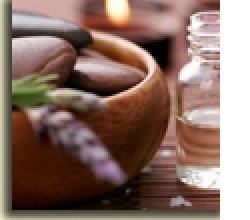 Janet shares a blending of traditions and encourages you to enjoy your own way too. Janet will provide, healthy, sacred, nourishing food.
The energy here is perfect for going in and discovering a vision for your life. In Janet's years living and teaching and offering retreats in the Hudson Valley she found deep peace and connection and enjoys sharing this special place with others.
SIGN-UP ASAP
The entire weekend is $550, including food and housing. $200. deposit ASAP, to to hold your space. 4 spots left. Begin the journey as soon as you sign up with more information to help you prepare.
Pay on
www.PayPal.me/JanetStraightArrow
or send a check to Janet StraightArrow, 39 Greenwood Ave, Madison, NJ 07940. Balance due July 10.
I am looking forward to our adventure together.
Blessings, Janet StraightArrow
Janet StraightArrow has a gift for assisting people connect with their highest self and purpose. She holds a sacred, loving space for you to let go of any resistance, break through blocks, and deepen your life journey. Its magical, organic and natural to flow through an experience with Janet and come out whole. We have fun as we experience and explore our beauty and truth. This retreat is one Janet has led for fifteen years and each one is as unique as the group and the times. Sign up today and begin the process. See more on our website below and please call Janet with questions.
www.bethemedicine.com
973-647-2500
Janet@bethemedicine.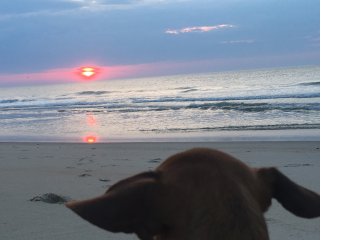 The Vision Quest is a time to move out of everyday life and create a space for you to hear yourself and to awaken your deeper and higher truth and love. When we allow ourselves the room to awaken ourselves in this way we are inspired to go home and live in a better way that works for us.


Each person has their own reason for attending. Janet guides us through inner and outer spaces throughout the weekend. Each person finds their own way with this container and practices. This is a ceremony that builds and brings you many answers and clarity and ways to live it when you go home.

StraightArrow has been holding quests for fifteen years and is always honored to hold the container for you to be safe to have your best experience. Janet is strong and clear and also nurturing and supportive.

Janet will offer ways to prepare and begin the process now. Focus, intent, tools and practices will open doors to you. Our personal effort gives us the best experience. Get ready for the adventure of you.

Our new location is closer to our mainly New Jersey and New York base and easy for New England students as well, allowing us less travel and more time to relax and be in the space. The journey begins at sign up so please send your deposit and begin today. Any questions. 973-647-2500


Janet@bethemedicine.com
Reiki Training 1, 2, 3, Master Teacher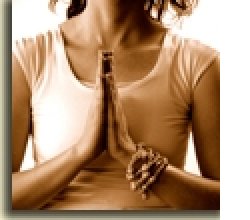 Be The Medicine Reiki includes teaching and profound healing experiences from 25 years of energy medicine healing practice and teaching working with thousands of students and clients.
You leave each class feeling knowledgable, confident and empowered to heal self and others. Books and recordings included. New breakdowns in each class offer more comprehensive training along the way. Classes are being scheduled. Let me know of your interest. I am also planning a Reiki Retreat. See our page on Facebook. @Be The Medicine Reiki Training - Healing for discussions, questions, answers, stories shared and more.

Soul Shamanism 101 and beyond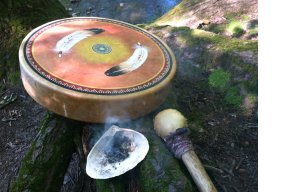 Shamanism is not just for people who are called to be Shamans. The direct connections we make in this practice bring us to the most profound wisdom that directly connects us to our high self - soul. This soul knows everything about us and how to navigate our life, healing, soul purpose and multidimensional reality. Soul Shamanism is a powerful practice and set of teachings and levels that heal and connect you to nature, cycles of life, universal truth, others and you. A basic for Medical Intuition as it connects you to your innate knowing of self and for others. Soul Shamanism 101 will be scheduled for late September.

Medical Intuition Healers Training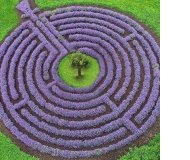 Medical Intuition blends all of the teachings I have been teaching focused on you reading and healing clients beginning with yourself. The programs will be out soon and begin this fall.
More Be The Medicine classes and workshops for travel soon.

Summer Sessions Available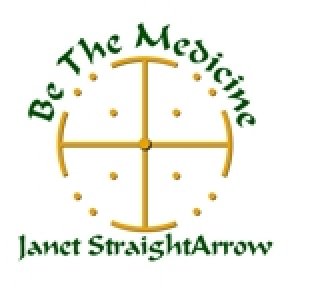 This is a summer to be here and write and create so I am here for sessions. Private healing, coaching and learning move us deeply in each session. A series of sessions can healing us and redirect us in profound ways to heal and live true to us. Prepaid discount for a series of sessions.
Every day and week are unique in my schedule. I am happy to see how we can work together. Last minute classes and opportunities are likely to unfold. Stay connected. Some classes come together as students ask for them. Enjoy the warm colorful summer. Blessings of Delight, Janet website for session info

Pay Attention to what you empower


"Life 101. The more we give attention to the things that do not serve us, the more they will plague us." Janet StraightArrow​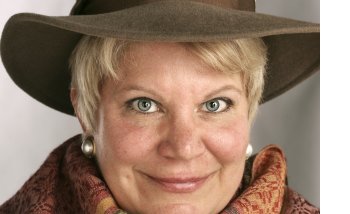 In 2005, after decades of intense study with over 100 teachers and masters, I sold my home and busy healing center and took a semi-sabbatical to sort through all I had gathered up to that point and put Be The Medicine together.

I had no idea that the next twelve years would take me to deeper places and more challenge and healing, learning and teaching than ever before to complete what was needed to produce the final work. I wanted it to be time, until I surrendered to the process and allowed each day to unfold.

Besides deep inner work so many amazing people and leaders have inspired and supported my unique focus and mission. I have been teaching it all along and yet the more public offerings have had to wait until I completed the deepest healing of my life last year. I have been writing my memoir as a support to understand and bring everything together. To Be The Medicine I had to be it all the way.

The offerings above include the teachings to assist us all to Be The Medicine to be free, healed, whole and live on purpose naturally. These will all improve your life, health and success in all areas. Some will give you a career and all will enhance all you be and do in the world.

Breaking the rules of the past that held us back are important keys. Stepping fully into us heart and soul is a great practice and learning each day. Be in each moment. Be The Medicine in writings, classes and sessions teach us how.

Refined focus with various segments of the work are unfolding. Books in process are being completed.

I look forward to watching the unfolding as we walk from here.
Blessings and Love to All, Janet Check out website for more.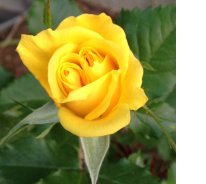 "Our best practice is being true to ourselves everyday. This is the most empowering, helpful thing we can do on the planet today. Offering our pure essence brings the most divine life of health and happiness. This flows out to others as support to be their best selves too."
Janet StraightArrow
Look for Janet and Be The Medicine on Facebook, Linkedin and Twitter. Check out our website for blogs of teachings to support you.