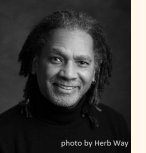 We All Have A Right To Be Wrong.
Mistakes are our greatest teachers. Yet there are some people who are afraid to make a mistake or to be wrong. Mistakes are part of life, and they make us human. One of the greatest things about the game of baseball is that they never lose sight of the fact that human beings play the game, not machines. At times some of the baseball sport announcers seem to believe that the players are not allowed to make mistakes and it's easy to sit and judge from the announcement booth. Yet baseball is the only sport that makes room for errors. The box score includes, runs, hits, and errors!
Are you so afraid of doing things wrong that you won't do anything at all? In my pastoral care sessions with members of the various congregations that I have served, there were times when individuals disclosed that they had been raised in families where their parents had said that they would rather have died then to admit that they made a mistake. Imagine being raised that way; what a way to have to live! How many times have you convinced yourself that something is right for you to do, only to allow yourself to be blown off course by someone who says, "that's wrong!"
Minister's Column cont.
Sunday, 2 July 2017, 11 am
Rev. Ernest Mills
"Journey to Freedom"
Ordained to the UU ministry in 2007, Ernie completed a BA in Philosophy from the University of North Carolina at Asheville, a Master of Religious Education from Duke Divinity School, and a Master of Divinity from the Candler School of Theology at Emory University. He began his ministry in the United Methodist Church, serving as director of education, assistant pastor, and minister, and eventually Chaplain and Instructor at Brevard College. In 2002 he resigned his position at Brevard College and became part-time minister to the small congregation of Unitarian Universalists who are now known as UUTC. This is Ernie's first visit to UUCSV. His talk this morning is inspired his journey from Methodism to Unitarian Universalism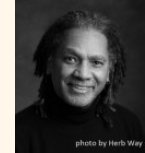 Sunday, 9 July 2017 11am


Rev. Michael S.J. Carter




"Law and Order"



This morning we will be discussing Law & Order from a slightly different perspective than President Trump or our 84th Attorney General of the United States, Jeff Sessions. Perhaps an alternative view of what Law & Order means will make our lives a little less frustrating, a little less stressful. The question I want to pose is that in a cosmos (which by the way means "order" or seeing the universe as a well ordered whole) can there really be such a things as random events? In a world of impermanence where everything is in a constant state of change, we suffer because we want to hold onto things that by their very nature are subject to change. Buddhist Monk Thich Nhat Hanh says that when we learn to "suffer" correctly, we suffer less. If death and taxes are the only two things we can count on in this life, how do we live? A wise Zen master once said, " an intelligent individual learns something new every day. A wise individual will let go of something everyday."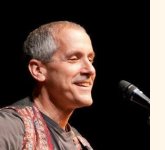 Sunday, 16 July 2017, 11 am

David Roth
"Making a Difference"

We welcome back David Roth for his second visit to UUCSV. This morning David will speak and sing about how the power of simple action can make a remarkable difference in the world. David Roth is a songwriter, singer, speaker, and advocate for the human spirit, and a frequent guest at Unitarian Universalist congregations. It's been said that "David Roth strikes many chords, hearts, and minds with his unique songs, offbeat observations, moving stories, sense of the hilarious, and powerful singing and subject matter." See and hear more at davidrothmusic.com

Sunday, 23 July 2017 11 am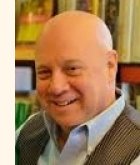 Jeff Hutchins




"A Press Conference with God"



On July 23, Jeff Hutchins, a friend and regular speaker at UUCSV, will present "A Press Conference with God," which he calls "a bit of theological theatre." The premise of the service is that Jeff will portray God's press secretary, come here to answer your questions for God. So… what would you ask God if you had the chance? Your questions may be serious, silly, or anything in between, and UU's of all ages are encouraged to join in. This service is meant to be satirical and thought provoking, but not blasphemous or offensive. There will be an opportunity for discussion for those who wish to comment or continue the dialogue. You may submit your questions (25 words or less) to jeff@jeffhutchins.com by Sunday, July 16th. Your name may be used unless your request anonymity.



Sunday, 30 July 2017, 11 am
Chris Highland
"Stories from the Wild Edges"

Chris Highland was an Interfaith Chaplain in the SF Bay Area for over 25 years. He will share a small selection of the true stories from those years, drawing images and ideas for reflection. Author of My Address is a River and other books, Chris teaches Freethought at the UNCA Reuter Center and writes a weekly "Highland Views" column for the Citizen-Times. He and his wife Carol, a Presbyterian minister, live in Asheville. For more information see www.chighland.com.

Summer is in full swing. We have had a great start to our Summer Sundays program and have great plans for July. Come join the fun!
Our Founder's Day picnic was attended by a small but dedicated group of Founders and newcomers alike. Founders shared their stories of the founding days of our congregation and the newcomers shared stories of how they discovered our congregation. It was so much fun hearing about watching the geese fly across Lake Tomahawk during services held at the Lakeview Center and the storage improvisations that had to be made when the congregation met at Black Mountain Primary school. Thank you to all of you who came and shared your stories such as those of rising from potty scrubber to president of the Board of Trustees!
The next event to be coordinated by the RE Committee is our annual Take Me Out to the Ball Game event to an Asheville Tourist baseball game. The date is
July 28
(it's a fireworks night!). The cost is $7/ adult and $5/child or senior. Bring friends and family! The more the merrier! See Beata Ball or Linda Medford to sign up for your tickets.
Recruitment for teachers begins soon. If you can and are willing to work with us one
Sunday
per semester, let Beata Ball know. Information will be going out later in the month.
What are our kids and youth doing this summer? I am so glad you asked:
One of our favorite boys, Jack Coyle, is on a swim team. He is swimming with the Black Mountain Stingrays and he is a powerhouse in the water! Give him a high five the next time you see him.
Dorinda Ball, one of our youth, is developing her leadership skills at Girl Scout camp this summer training to be a camp counselor. She will also have the option of training to be an archery instructor or a lifeguard. We can't wait to find out which she chooses!
Carolyn and Milt will be out of town from mid-July through Labor Day. The tenants renting their home are not interested in doing Carolyn and Milt's church volunteer task of taking minutes or being the time keeper at the July and August Board of Trustees meeting! Won't you please step forward and let Carolyn know that you are willing to be the note taker or time keeper for one or both of the meetings? It is very helpful for someone not conducting Board business to take the notes and keep track of the time. Meetings are at the church on the 3rd Monday of the month at 6:00 p.m.
Call Carolyn 299-9456 with your offer to help.

Notes from the meeting of Monday, June 19, 2017
Outgoing Board President, David Reid, welcomed the incoming BoT (Board of Trustees) and briefed them of their responsibilities to begin on July first.
Lee Reading, UUCSV volunteer Treasurer, explained to the rising Board members how to interpret the monthly financial report he develops and presents at each monthly meeting. Currently we have cash assets of approximately $99,000 with liabilities of about $200.
Bob Falanga reported that the UUCSV Social Action Committee desires to help in the local faith based immigrant sanctuary movement. The BoT approved that UUCSV establish a liaison to the Asheville/Buncombe Interfaith Congregational Sanctuary working group. Further, the BoT directs that the work be done under direction of the UUCSV Social Action Committee.
The Board unanimously approved that the name of the Large RE room will be changed to "Evelyn's Room"
Scott Conklin explained that the construction of a memorial garden was approved some years ago by a previous BoT, but the momentum was lost when no committee was created to take on the task of developing the garden. David Reid indicated that the new BoT will need to review the expenditure for a new roof, repairs to the parking lot, and the possibility for the construction of a Memorial Garden. The new Board members will need to identify the funding sources, set priorities, and find leadership to handle these projects. The BoT is very interested in hearing from anyone in the congregation who is willing to coordinate one or more of these necessary building and grounds projects.
The BoT gratefully accepted Kathy Phillips and her husband Ken's offer to donate sound absorbing panels for the portico. Kathy also has an interest in seeing picnic tables in front of the church. Kathy's suggestion that the portico floor be carpeted was discussed but rejected because of possible rain water flooding onto the carpet and a problem with cleaning the carpet when food is spilled.
Emory requested that the BoT pursue a 501C3 designation for the church so the church qualifies for free software. Currently, the IRS designates us as a church non-profit. Lee indicated that the 501c3 designation is an expensive and time consuming project for the treasurer and minister to take on. Completing the paperwork for 501c3 status will require hiring an attorney and an accountant to assist in completing the application for this status. The new BoT will need to determine if we should pursue application for 501c3 status.
The BoT approved giving Lee Reading the authority to sell stock donated to the church and move it into the church checking or savings account.
Lee raised the issue of the next stewardship campaign to be held in late winter of 2018. Lee said we need to keep up our momentum for raising funds for our next fiscal budget going, especially with so many new members and a new BoT. Even though the campaign won't happen until early 2018, there is a UUA webinar to train people about Stewardship coming up soon. Lee indicated training money is available for any BoT member interested in participating in the webinar.
It has been brought to Michael's attention that the behavior of some people calling out from the pews during the Sunday Service is distracting. The sounding of the Zen chime should initiate the sacred tone of the service. Bob suggested that the Sunday Service Associates and Michael address this issue. There was also discussion of how to end the service so there is a clear beginning and end to the sacred time.
Michael expressed gratitude to the outgoing BoT members and welcomed and thanked the incoming BoT.
The detailed minutes of the meeting are posted in the foyer.

Is it possible that you dwell in a past of things wrong to such a degree that you now believe that anything you do will probably go wrong? If you answered yes to one of more of these inquiries, I have another question for you, "What's wrong with being wrong?" When you take a step in a direction that could ultimately lead you off course, being "wrong" lets you know that you need to change directions. If you choose something or someone that is less than worthy, or you decide to take on something that you are not really prepared to handle, being "wrong" lets you know what skills you need to build, what information you need to acquire, what things you can do well and what things you cannot. When you get right down to it, being "wrong" is life's way of letting you know what you need to know in order to get the right results for your efforts. Now what's so wrong about that?

If you have a fear of being wrong, look back into your personal history. Allow yourself to remember the first time you were told you were wrong. Allow yourself to hear the words, feel the feelings and remember the experience. If you can place yourself in the midst of the experience, forgive yourself for believing that there is something wrong with being wrong. There is a difference in making a mistake and feeling that you are a mistake.

Perhaps until today, you may have allowed yourself to believe that if you did something wrong that you would not recover. Just for today, take a risk. Do something you fear just might be wrong. You just may discover that you were wrong. Welcome to the human race! Join the club. You're certainly not alone.


.




Be well. Strive to Be Happy.

Michael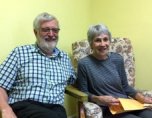 UUCSV's most recent new members are Larry Oliver and Barbara Callaway. Larry grew up in northern Minnesota and Barbara grew up in Indiana. They moved to Black Mountain from Minnesota and have lived here for six years. Larry has a PhD in chemistry and worked as a clinical chemist at the Mayo Clinic. He now enjoys philately, being a naturalist, and gardening. Barb is a RN and hold a MBA degree. She also owned an art gallery. Volunteer activities include Friends of the Library and Black Mountain Beautification.
Barb and Larry have three adult sons. They also have four standard poodles. They have previously been involved in UU congregations and we now welcome them to the UUCSV.

The Social Action Committee is sponsoring a film on

Thursday, July 27

, at

7:00 p.m.

The

film "Shut Up and Sing"

features the Dixie Chicks and the aftermath of Natalie's comments about George Bush. The discussion will be about people's concerns about speaking publicly about strongly held convictions and concerns they may have about possible consequences.




The next meeting will be Tuesday, July 12th at

noon. (Due to holiday)



July's Friday Fling, a fun party for grown-ups, usually every third Friday of the month, will be held on 21 July at the UUCSV church. Red and white refreshments will be provided; please bring a potluck dish to share.

First movie choice: Carol (2015; Cate Blanchett, Rooney Mara; sweet shop girl meets older confident woman, and love and problems ensue; great music). Second movie choice: The Old Man and the Sea (1958; Spencer Tracy; a classic ode to the indomitability of the human spirit; great music). Potluck begins at 6:30. Note that we are trying to regularly offer a fairly recent movie along with an oldie. For further information call Norm Kowal (458-4537).

Sometime ago our church was introduced to Chalice Lighters, a UUA crowd-funding program through which small individual donations are collected to assist congregations in our region. We were the beneficiary of a grant which helped us to progress toward hiring a full time minister. There are two ways you can participate. You can join an email list and you'll receive a "call" a few times a year.

Or, you can go directly to the website
Chalice Lighters. You'll see the current calls and may select a specific need you with to support. It's very easy to do. If you are able, check it out, donate, pass on this great service to another UU group seeking to enhance or grow their congregation.
Ann Sillman
The Intuitive Development (Psi) group will meet at UUCSV on

Tuesday July 25 at 11:00 am

to carpool to Judaculla Rock near Sylva .




In June, we attended a new movie by Steven Greer, "Unacknowledged - An Expose of the World's Greatest Secret." It is a campaign to

end free energy secrecy and reveal other beyond-top secret issues which are labeled unacknowledged.



The Women's group will meet
Friday July 14 at 1:00 pm
at Lynx condo club house to discuss "What makes you laugh? How do you stay light-hearted? What is the role of humor in your life?"
In July, our choir will be performing on the 23rd. We will meet for our first rehearsal on Sunday July 16th at 12:15 after the service, then on Wednesday the 19th at 7 PM, and then on the day of performance, the 23rd at 10 AM. Please come sing with us- we love to have new singers join us! Linda Metzner,
Choir Director

The deadline for the August Newsletter is July 25th. Please submit items to newsletter.uucsv@
gmail.com The best format is simply in the body of an email.


Thanks,


Ginny and Jackie

Board of Trustees:
Effective July 1. New
officers to be elected at the Board's first meeting.

Kathryn Coyle
Susan Culler
Bob Falanga
Frank Pizzardi


Pam Sain




Carol Sheeler




David Wells



Minister,
Rev. Michael Carter,
ex-officio, non-voting
Board Member

Treasurer:
Lee Reading