Important Dates

and

Deadlines

--------------------------------
--
2017

Outstanding Young Music Educator

Nomination Form

Deadline

---------------------------------
2017

Recorded Auditions for the All-State Orchestra Strings

---------------------------------
2017

Recorded Auditions for the All-State Jazz Ensemble

---------------------------------
---------------------------------
Required

for Directors with All-State Students
----------------------------------
----------------------------------
Professional Development Conference
----------------------------------

2018

Southeast Regional/State

Large Ensemble

Assessment Entry

Deadline

----------------------------------
2018

Southwest and North Regional/State

Large Ensemble

Assessment Entry

Deadline

----------------------------------
2018

For Regional/State

Large Ensemble Assessments

(click link below)

----------------------------------

2018

Outstanding Administrator Nomination Form

Deadline

----------------------------------
2018

Hall of Fame

Nomination Process

Deadline

--------------------------------

--
Thanks to our loyal Louisiana Musician advertisers!

Lafayette Music Company

National Guild Of Piano

Debose Piano Competition

McNeese State University

Louisiana Tech University

DeRidder High School

Marching Festival

Sulphur High School

Marching Festival

Yamaha Corporation

Quavermusic

Organization of

American Kodaly

Thanks to our confirmed Conference vendors!

More to come...

Tempest Musical Instruments
Elvis Presley's Graceland
Louisiana Bandmasters Association
Louisiana Association for Jazz Education
Charms/ Dorian Business System
Louisiana-Mississippi Colorguard & Percussion Circuit
DeMoulin Brothers & Company
Executive Officers
Fran Hebert, President
Carol Lupton, President Elect
Sharon McNamara-Horne,
Past-President
Bruce

W. Lambert,
Executive Director
District Directors
Greg Oden, District I
Jessica Fain, District II
Brett Babineaux, District III
Katie Codina District IV
Sharon Stephenson, District V
Guy Wood, District VI
Jim Trant, District VII
Mark Minton, District VIII
Jessica Lizana, District IX
Division Chairmen
Joseph Nassar, Band
Katrice LaCour, Orchestra
Michael Townsend, Vocal
Lee Hicks, Jazz
Michele White, Elementary
Greg Handel,
University-Research
Edward McClellan,
Collegiate NAfME
Carolyn Herrington,
Public Relations
Ex-Officio Board Members
Pat Deaville, State Editor
Tom Wafer, Hall of Fame
Keith Rogers, LBA
Kevin Caparotta, LA ACDA
Jarrod Richey, LAKE
Kelly Stomps,
AOSA Red Stick Chapter
B.J. McGibney, LAJE
Michelle Wilkinson-Nelson,
LA ASTA
Brett Dietz, LA PAS
Conference Chairmen
Bruce W. Lambert,
Executive Director
Carol Lupton, All-State
James W. Hearne, Conference
Carolyn Herrington, Exhibits
Sharon McNamara-Horne, Registration
Tom Wafer, Hall of Fame
Quick Links to LMEA District Websites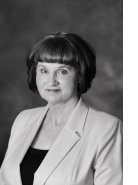 Greetings from your LMEA President
Fran Hebert, President
Louisiana Music Educators Association
I trust that your transition from summer days to school days proved to be a smooth path. It is wonderful to return to students who share our love for music.

From there, we can take on any challenge that the school system places in front of us.
I anticipate great things in my second, and last year, as LMEA President.

We will enter our third season of Regional, rather than a one-site state assessment.

There is much to consider in working toward consistency as the sites rotate each year.

In order to be a viable and sustainable event our district directors need to hear from you, our LMEA members. We consider all interests and make decisions that accommodate members equitably throughout the regions.

State testing for core curriculum 'takes no prisoners' - (having a fierce, relentless, or merciless character – Webster).

This is all the more reason to validate our music education instruction through positive and proven assessment by colleagues in the field.

Thank you for continuing your support of LMEA performance assessment activities.
It was my privilege to attend the NAfME Leadership Conference June 29th - July 1st.

NAfME is the largest music education organization in the world and poses the following position statement regarding equity and access in music education:
All students deserve access to and equity in the delivery of music education, one of the subjects deemed necessary in federal law for a well-rounded education, which is at the heart of NAfME's stated mission: to advance music education by promoting the understanding and making of music by all.
This is also the focus of LMEA.

Please join us by becoming involved with advocacy for music education in your district.

Our job as music educators inherently brings us into a political realm.

School systems are a political entity.

We can influence the politics of education through the friendship bonds we establish in our connected community:

school board members, administrators, parents, and students (who will one day vote on education issues).

And, it never hurts to do the job well.

Onward and upward as we meet our daily challenges in the classroom and the community.
I look forward to seeing each of you at our fall conference November 16-20, Crowne Plaza Hotel, Baton Rouge where we will enjoy informative clinics and meetings, awesome music ensemble performances, and take time to visit with friends.

More on the latter when I see you . . .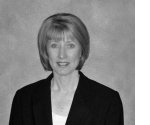 Website Information
Past President
Sharon McNamara Horne
Secure Website: Please use https://lmeamusic.org to access it as a secure site. It won't automatically roll over to the secure address – you must put it in.
New Login: Beginning this year, some of our forms will require you to login. As a result of NAfME's newly completed database upgrade, there is a slightly different login process for both LMEA and NAfME. (Your membership will have to be current to login.)
The first time you login, you'll need to click on "Sign Up." Enter the email you used to renew your membership and a password of your choice. You'll be sent a verification email and will need to click "Confirm Your Account." That's all. If you have any problems, email memberservices@nafme.org. They are not staffed 24/7 so you will only get an answer during their extended business hours, but they have been replying and fixing problems very quickly. If you cannot get a problem resolved, email me and I'll try to help you work through it. NOTE: If your email address has changed, you'll need to email memberservices@nafme.org to have them change it in their records before the login process can be completed.
Manage Profile – when you log in to either LMEA or NAfME, you have the option to update the information in your profile. Just be sure to click "save." It's way down at the bottom of the page.
My NEW email: sharon.mcnamarahorne@gmail.com. Please let me know if I can assist you in any way.

Jazz Division News Clip
Lee Hicks
Jazz Division Chairman
Recording Submission Deadline for All-State Jazz Ensemble: Thursday
, September 28, 2017
Conductor for the 2017 LMEA All-State Jazz Ensemble will be Wycliff Gordan, world-renowned jazz trombonist, arranger, composer, band leader and music educator.

He is currently the Artist in Residence at Georgia Regents University.

Orchestra Division News Clip
Katrice LaCour
Orchestra Division Chairman
All State Orchestra Audition Recording Submission Deadline postmarked by Friday, September 22, 2017.
Conductor for the 2017 LMEA All-State Orchestra will be Robert Gillespie, from The Ohio State University.

Vocal Division News Clip
Robert Michael Townsend
Vocal Division Chairman
Conductors for the 2017 LMEA All-State Choirs will be Dr. Andre Thomas from Florida State University for the Concert Mixed Choir and Ms. Angie Rawls from Pearl River, Mississippi, for the Women's Choir.
First round audition selection will be "Heilig" by Mendelssohn – 8 part –Walton Edition (W2163).
S
econd-round audition piece will be "To Thee Cherubim and Seraphim" by Handel - SSATB–edited by Alex Favazza. Hinshaw Music – HMC2530.
This piece is only in 5 parts (SSATB) but it is a great choice for our audition.

Sopranos will divide sop 1 and sop 2 as always.

Alto 1 and 2 will sing the alto part, Tenor 1 and 2 will sing the Tenor part and Bass 1 and 2 will sing the Bass part.

The parts cover the ranges necessary for all the other pieces to be performed this year at all-state.

We will still have 8 separate audition rooms as usual, there will be no combining.
2017 All-State 2nd Round Auditions
October 14, 2017 at Pineville High School

Band Division News Clip
Joseph Nassar
Band Division Chairman
Conductors for the 2017 LMEA All-State Bands will be Gary Green, the University of Miami Frost School of Music, for the Symphonic Band and Alfred Watkins, Lassiter High School, for the Concert Band.
2017 All-State 2nd Round Auditions
October 14, 2017 at Pineville High School

Elementary Division News Clip
Michele White
Elementary Division Chairman
Featured Clinicians for the 2017 LMEA Professional Development Conference will include Sandy Knudson, Artistic Director of the Norman (Oklahoma) Children's Chorus and Lamar Robertson (Sponsored by LAKE), internationally-acclaimed Kodaly music educator.