Register today to our Special August Workshop
and learn Brazilian Amazonian
Wisdom & Medicine for daily use.
The NY Shamanic Circle is proud to present a full day workshop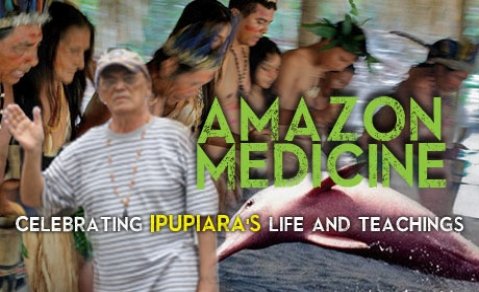 Saturday, August 19th 2:00 to 7:30pm
Early bird special ends August 5
$100 - after August 10th $120
On the fifth anniversary of our beloved teacher, mentor and friend of 12 year, come and celebrate Ipupiara's rich healing legacy. We must make sure his knowledge will not be forgotten and will continue to inspire new generations of healers to come.
Ipupiara "Sweet Fresh Water Dolphin", from the Uru-eu-wau-wau – the "People of the Stars" believed to be originated from the Pleiades star constellation. He believed that "We Are All Shamans in Training." That "We are all Natives of the Earth" and that "We all have the responsibility to make other people dreams come true."
Join us on this special day to learn about: (Time permitting)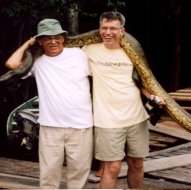 * Yara & Tupana -Teaching of the rainforest Gods
* Tacuma Needles -Technique Unique Amazonian healing technique of diagnostic, to stimulate and activate the nervous system
* Candle and Egg Reading -Traditional Andes diagnostic technique
* Akuras (evil spirits) Diagnostics -Techniques to locate entities
* Shamanic Protection Techniques
* Guayusa Dream Tea Ceremony
* Ipu's Stories & teachings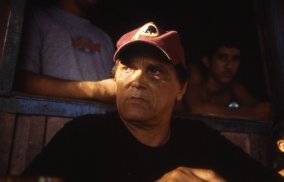 Location and instructions will be sent only for those who register.


OUR MEDICINE CARD OF THE WEEK

Each week we will pull a Medicine Card to offer us a message, and animal spirit, to connect and work with during the week. Please consider journeying to this spirit animal individually and see what spirit has to say to you.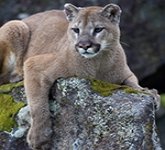 Mountain Lion
Mountain lion urges us to be aware of how we use our power, and more importantly, be graceful and honest.
Mountain lion can be a difficult spirit to work with since she urges us to take leadership, not by telling others what to do, but setting the intention and doing.
Graceful leaders show the way, they do not demand the way. Watch for Mountain Lion in our journeys and see how she climbs and perches with ease and finesse.
Welcome to our NYSC Community
We hope to see you in all our circle and upcoming workshop!
- Continue below for more -
Love, Gratitude and Blessings -
NYSC
AT THE GREAT HILL IN CENTRAL PARK
Volunteers are needed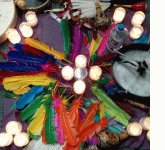 The Open Circle
Friday, August 11th
From 7:00 pm to 9:30pm
New Location:
Sixth Street Community Center
638 East 6th Street
(between Avenues B& C) in Manhattan
Join our larger community in a sacred celebration of the Spirit. Learn the basic, core techniques of shamanism as you journey to meet your Spirit Guides and Power Animals. Deepen your shamanic practice through indigenous drumming, chanting, movement, ritual and ceremony.
No RSVP necessary. Please email with questions.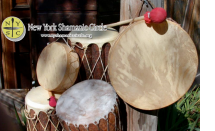 The Healing Circle
(next alternates monthly w/ Drumming Circle)
Friday, Aug. 25th
From 7:00 pm to 9:30pm

New Location:
Sixth Street Community Center
638 East 6th Street
(between Avenues B& C) in Manhattan
Exchange: $20
Experience and practice a vast range of shamanic healing modalities. As we work, we allow ourselves to be "seen and heard' by Spirit. Bring your worries, illness and dis-ease into a Sacred Space and allow your healing to manifest.
No RSVP necessary. Please email with questions. All are Welcome!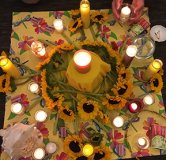 The Women's Circle ~ Final Summer Circle at Central Park
w/ Cristina Maria & Antoinette
Saturday, Sept 9th
From 1:30 pm to 4:00 pm
Location: Only Sept
Great Hill - Central Park
Behind the bathrooms
Women unite to empower their voices, enhance their courage, reinforce their compassion and connect with their wisdom. We meditate, play music to access our heart's knowledge, remember our mothers and grandmas, share and enjoy sisterhood!
No RSVP necessary. Please email with questions.
The

NYSC

core group was formed in 1997. Collectively and individually the group has worked with shamans from around the world. Committed to supporting an active shamanic community in NYC, we endorse honoring one's own direct connection to Spirit. We honor the earth and living in ways that support indigenous wisdom, fostering environmental and social balance.
We welcome all people who are interested in the exploration of shamanism as a healing and spiritual practice.
No previous experience is needed.
Please join us in our three monthly shamanic circles.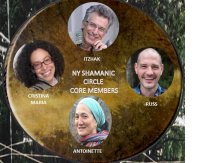 "Shungo, from Our Heart
to Yours,
Core Member Shamanic Events