The Healing in the MedicineWay
at the Berkshires at PEASE Farm
with Irma, Judith,
Brother Henry & Huitzilli Milintica
Sept. 29, 30 & Oct. 1st
Join us for a special MedicineWay Retreat at the Pease Farms, located on a 92-Acre Farmstead in historic Rensselaer County.
There is also a residential farm you can visit while you stay. P
artake of all 3 days or take in an individual celebrations or workshops.
Plenty of time to explore and enjoy the space for relaxation.
(Info on how to register below)
Indigenous Sound Healing; Conscious Sound Travels Into the Sea of Awareness
with Judith Grasshopper, Irma StarSpirit Turtle Woman & Uzal Huitzilli Milintica, Humming Bird Waiving Fire.
Friday, Sept. 29 * 7 – 9:30 pm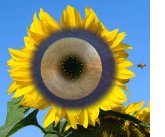 Join us into a vast ocean of
sounds with indigenous instruments and rhythms.
Be-ing in Joy with the gift of sound, movement and allow it to spiral into your divine form.
The combination of medicine vibrations that invoke air, fire, earth, water and intergalactic space. As the instruments form a union to open a gateway into what is "Abstract Sound". The mystery of the space within the body as well as the space around it.
Welcome the unlimited sound to free your soul's inner light.
INDIGENOUS MEDICINEWAY OF SPIRITUAL PROTECTION
with Irma StarSpirit Turtle Woman
& Brother Henry Flying Eagle Bear
Sat. Sept. 30 * 12 noon to 4 pm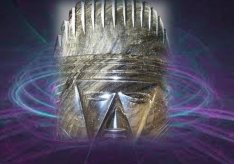 Join us a MedicineWay Indigenous wellness workshop that is beneficial to all types of beginners on the path, healers and energy workers of all Nations. This spirit protection class will teach you every day exercises, rituals, meditations that help you before you begin your medicine work and how to clear dark heavy energy afterwards to properly cleanse yourself and space.

Irma will guide you with the use of medicine plants, stones, talisman and rituals after sessions to provide yourself with wellness, good health and also protection for your family and home. Discussed will be where does heavy energy come from, how to use tools and the benefits of using protection energy exercises from taking on unwanted energy. Learn how to clear, reconstruct and rebuild your vibrational energy body.

Henry Flying Eagle Bear will guide you in working with your Animal Totem Spirit guides, how to call them and work with them for protection and the benefits of learning the symbolism of various totems. A discussion on how to interpret animal signs that are seen in daily life.
Brother Henry will be the fire keeper in a Fire Celebration in the evening, the prayer ties will be burned and released in a ceremonial fire in the evening at 7pm.
GRANDFATHER FIRE CELEBRATION
with Brother Henry Flying Eagle Bear
& Irma StarSpirit Turtle Woman
Saturday, Sept. 30 * 7 – 9pm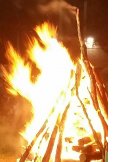 Come join us in celebration as we dance, drum, rattle and sing, enjoy sharing stories and prayer with a Sacred Grandfather Fire Ceremony, as we call in new intentions and let go of all that no longer serves us. We call in Our Ancestors to join us in remembering the medicine way of our elders.
Share and rejoice with great gratitude of life and the abundance within all that is around us.
Bring your drums or rattle if you have them. Some rattles will be shared for the evening.
THE HEART OF THE MEDICINE
with Irma StarSpirit Turtle Woman
Sunday, Oct. 1st from 11 -3pm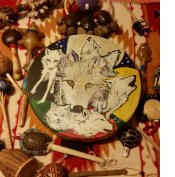 Exploring how to play and find the heart of the drum, learning the toning sounds of the drum. We introduce the rattle exploring the elements through the sound of the rattle.
Using these indigenous tools as a healing instruments, how to use its vibration to break up blockages inside the body and using it as an extraction tool. Find the power within your voice and vibration. Use of intervals of sound-waves, listening to the silence and connecting to the Earth's Heartbeat to your our own heartbeat.
Please bring a drum, rattle, Irma will provide some instruments which will also be for sale.
To Register please contact: Louise (ISA) Stanfiel at 212 505-2552 or email:
wintersteyn@gmail.com
Complete stay at the Bed & Breakfast is $ 325.00 (cost of all events are included) or Individual One night stay is $45 and Meals ( breakfast, lunch and/ or dinner) available at $10/per meal. See cost of individual prices below for the program events.
Cost: 3 Day Healing in the MedicineWay $200
Individual Daily Cost:
Fri. Indigenous Sound Healing; Conscious Sound Travels Into the Sea of Awareness $35
Sat. Indigenous Spiritual Protection class is $75
Sat. Grandfather Fire Celebration $35
Sun. The Heart of the Medicine $75
Sat & Sun class and one other event either the Indigenous Sound Healing or Grandfather Fire Celebration for $170
Location: The Retreat at Pease Farm, 15652 Rte 22
( cross road is Pease Road), Stephentown, NY ,
12168
About Our MedicineWay Traditional Teachers/Elders: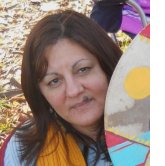 Irma StarSpirit Turtle Woman
is a Medicine Woman honoring the ways of the curanderas and medicine elders of her Maya & Taino heritage. She is a practioner & teacher of Shamanism & Reiki, Sacred Geometry Crystals and a Toltec Dreamworker/weaver.
She uses sound healing, crystals and works with the "poderios" the elemental forces to keep an open channel of communication to the Great Spirit. Her style is accompanied by prayer work and traditional indigenous ceremonies to help heal her community with heart.
Contact Irma

email

starspiritwoman@gmail.com
Judith Grasshopper
is a Certified Karuna Reiki Master Practitioner and Teacher, Certified Ordained Interfaith Minister, Certified Sound Therapist, Certified Reiki Crystal Healer offering certification programs in various levels of Reiki Healing.
Vibrational Sound Healer and Gong Practioner.
Contact Judith

danceinharmony53@gmail.com
Brother Henry Flying Eagle Bear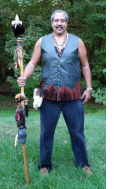 Brother Henry Flying Eagle Bear is an Elder of Cherokee, Shoshone, and Taino heritage among other blood.
Henry practices tobacco medicine and is a Sacred Pipe Carrier.
He is a practioner of the art of cutting past ties and interpreting animal signs totems.
Contact Brother Henry eaglelake138@gmail.com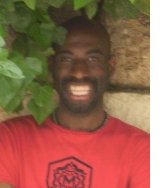 Uzal Huitzilli Milantica, Humming Bird Waiving Fire
- NY based shamanic practitioner in Toltec/Mayan and Mongolian traditions. Certified as a facilitator in Crystal Healing Level I.
Healing, Integrated Energy Therapy (working with the Angelic Realm) and Sound Healing.
Contact Huitzilli Milantica at shamanicfirereiki@gmail.com