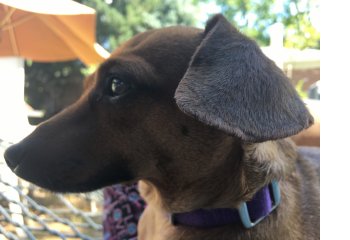 Dear Friends,
The world and her people are in flux and challenge now more than ever. At the same time we are also waking up to our love and divinity in greater numbers each day.
The cycles of life continue. The only thing we can control is our attitude and that is a lot.
I find myself appreciating the little things and gentle moments of each day more than ever. Appreciation for life, love, people, and all of the opportunities that each day offers and sharing it brings comfort and contentment.
Having lived through extensive heartbreak and loss, my focus on the positive and staying open to the best that can be, has brought me full circle in all ways. Accepting all of it and learning, healing and growing through everything has opened my heart more and tolerating negativity less.
Love you and all through these times and find your bliss and happiness. Everything is here now to enjoy or suffer through. We choose.
Wishing Love, Peace, Joy and Abundant Health to you and yours.
Enjoy the Journey,
Janet Straightarrow, Be The Medicine, Live the Power of You!

Solar Eclipse Intuitive - Astrology Readings

Are you curious about how this solar eclipse might affect you? Each one of us is looking at the experiences of transformation in many areas of our life now. A reading can offer you focus on you and how you can make the most of the opportunities.
This month is a great time to explore where you are in your life and how to understand how the energy of now is affecting your life. This is the most profound and powerful eclipse for our country and us. See what big changes are happening, transformed, and supported personally, professionally and in relationships.
Schedule an appointment. Phone, Skype, In Person. I am offering a $150.00 special for an hour reading. $85. for 30 minutes. $200 for 90 minutes. My prep time is FREE.
Reach out with an intention for the session and with any specific questions so I can focus on these as well as anything that comes through for you to know and work with now.
Send me your name, birth day, month, year and time and location. Pay with PayPal ahead of reading so I can do my preparation.
Pay Online
email or call 973-647-2500 for appointment.
If you do not have exact birth time we can still do a good reading. An exciting time of change for all. Looking forward to supporting you on your journey.
Best in All,
Janet StraightArrow
Be The Medicine Live the Power of You!
Email for Appointment 973-647-2500 Our website
Why Astrology-How it Informs Us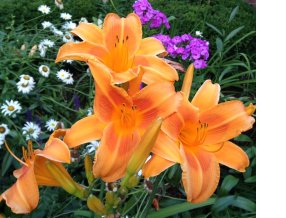 When we look at our astrology as a blueprint and roadmap it opens up everyday life, relationships, career and our spiritual journey in new ways. Life makes sense the deeper you explore this language and ancient science and art.

Our astrology tells of our energetic blueprint and explains so much of why we are who we are, and why things happen, why we are attracted to certain people and situations and more.

We look at the cycles that are occurring now on the planet relative to our life and how we can make them work for us.

With the Solar Eclipse reading we put the chart of the moment of the eclipse together with your birth and progressed chart we are looking at how this profound event affects all areas of your life. The eclipse affects our year ahead and beyond. Set your intention and what areas you would like to focus on.

Astrology mathematically charts our birthplace and time on earth. What our astrology chart shows us is where the planets were in the sky relative to our birthplace on the earth and how this blueprints us for our life. This ancient science-art reveals incredible understanding as to who we are, what our focus is and what we might experience forward in this lifetime.

973-647-2500 or Email to Schedule a Session.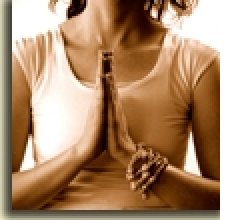 "I have taken numerous workshops and trainings in a lifetime and find Janet's teachings to be the most powerful, simple, direct and extremely healing. Janet goes straight to the point/issue to heal the soul – Hence her name StraightArrow. Janet lives the truth and teaches how to be in your truth making the journey fun along the way! Janet is down to earth, loving and teaches from her heart. I look forward to continue learning and growing with Janet." Sharon Crowley REST, RPP, CHT

Self-Healing and Healing Others

Reiki 1 Energy Medicine Training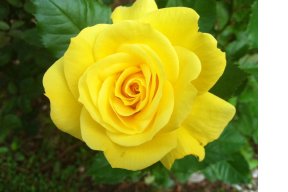 Saturday and Sunday, September 16-17, 10 am to 5 pm.
Deposit $100 to hold your place ASAP. The balance of $325. tuition due by 9/9. A discounted balance of $295 due when prepaid by 9/1.

Learn this hands-on-healing art for Healers and Everyone Ready to Heal.

This comprehensive professional level course, offers practical healing and energy work teachings in addition to Reiki attunements, meditations and practice with everyone receiving a full healing session.

Receive a Be The Medicine, Usui Reiki 1 Certificate, Reiki 1 book, and recordings of class.



PERSONAL. Reiki empowers your own healing abilities. Reiki is used to speed up healing, relieve pain, aid sleep, relieve stress, improve circulation, aid digestion, increase energy and stamina, balance the body, clear negativity, and heighten psychic abilities, aids connection to your higher power and much more! Healing can occur on all levels- physical, emotional, mental and spiritual.

PROFESSIONAL. You will learn how to help heal yourself and others in your life. You are also trained to work with clients if you choose to work professionally. This bodywork modality is a perfect professional enhancement for massage therapists, medical, dental and veterinary practitioners, ministers, psychologists and all who reach out to help people and animals heal. Please come ready to learn and enjoy!

DETAILS. You receive sets of attunements to the Reiki 1 Universal energy which awakens healing in you and the ability to channel to others. We learn beginning levels of scanning and working with chakras and many levels of us and healing. We experience meditations and connections to healing guides. We learn hand positions, intuitive healing and more, along with the Reiki creed.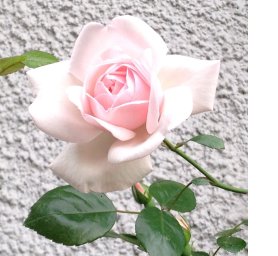 THE EXPERIENCE. Reiki is a hands-on method of bodywork. Hands are placed on the body or just above the body according to your comfort. Each student has an opportunity to receive healing and give it as we practice with each other in every class. You leave feeling relaxed, refreshed and energized.

EXTRAS. Janet extensive years of experience and teaching offers you a powerful opportunity to optimize the healing with added teachings to enhance the ability for you to use this in everyday life, attain great results, understand, and give and receive deep healing and relaxation. You also learn how to work with energy in your everyday life. Great class for Yoga teachers, psychologists, parents, caregivers, and anyone who helps others...everyone.

TEACHER. Janet StraightArrow, Reiki Master, Medical Intuitive, and Shaman has been teaching healing for 35 Years-Reiki for 21 years. Complete 12-hour class $325. Discounted to $295. when prepaid by 9/1/17.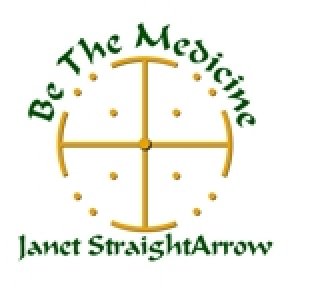 Recording of class and Reiki 1 book added to the class. CE Credits available.
www.PayPal.me/JanetStraightArrow or checks sent to Janet StraightArrow, 39 Greenwood Ave, Madison, NJ 07940

Deposit $100 to hold your place ASAP. The balance of $325. tuition due by 9/9. A discounted balance of $295 due when prepaid by 9/1.
See more about Reiki, our Reiki Training, Testimonials, and Janet on www.bethemedicine.com/Reiki-Training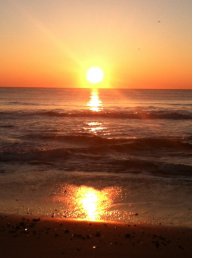 "I have found Janet to be a wonderful teacher, she is inspiring, talented and sincere. I have benefited greatly from her teaching and healing. She has made me realize the power of my own abilities to heal."-E.Sager, Dressage, Professional Horse and Rider Trainer

Deep Healing Teaching Tools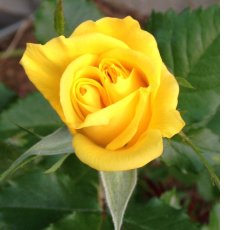 "Janet StraightArrow and Be the Medicine gives healing practitioners tools they can use for their own personal work and also easily integrate into any modality (whether traditional or holistic) to create healing at the deepest levels." Noemi Paciorek, Psychologist, Speaker, Teacher, Healer

Reiki Spiritual Healer Teacher Testimonial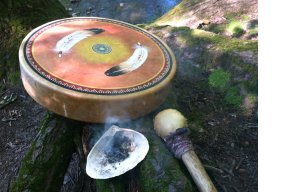 "I actively searched for one year for a teacher/healer that was spiritual and knowledgeable. I have found this in Janet. She is a very spiritual caring woman. Her abilities and areas of expertise are many and varied. The blending of several different healing techniques is, I believe, very unique and powerful. But more importantly, she has made a profound difference in my life. I have been a spiritual seeker for many years, and through my work with Janet, I find myself catapulted into new levels and depths of growth. Through her healing sessions, soul retrievals, Reiki classes and Shamanic healing I am not the same person I was just several months ago.
My physical health is 100 times better than it was, but more importantly my inner self , the me that I carry with me all of the time and live with daily, has gone through profound changes for the better. I am more joyful, loving, peaceful and I pray, more of a healer myself. She has enabled me to make some internal changes that have shifted my entire view on life. I am love with life again. She has allowed one of the most profound spiritual experiences of my life to occur through love and life and dedication to her work as a healer. I am gifted proud and very honored to know and study with her. Her lineage will be one of the important spiritual growth paths of the new millennium."
-D.K. Reiki Master, Healer-Teacher
Classes and Programs Coming Soon
Medical Intuition,Reiki 2 and Master, Shamanism and Soul Shamanism, More

Free Content for Your Journey

Join on my website for blogs. Facebook, LinkedIn and Twitter too. Look for Janet StraightArrow and Be The Medicine for inspiration and teachings.