VIII Festival de la Guitarra De Sevilla

14 - 21 Octubre 2017
El Festival de la Guitarra de Sevilla anuncia que su octava edición tendrá como línea artística y temática la unión entre la "Guitarra y la Voz humana".
http://www.guitartfestivalsevilla.com/

Festival de Cante Jondo Antonio Mairena

Cante Grande - El Viso del Alcor

Jose Antonio Rodríguez Festival de la Guitarra de Córdoba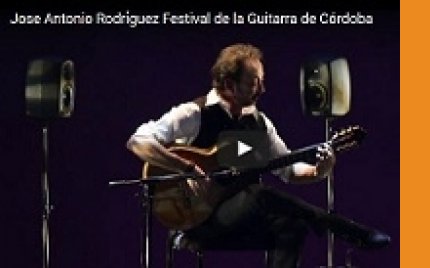 Festival de Cante Grande ~ Adra

Ballet Flamenco de Andalucía

29/30 settembre e 1 ottobre
STAGE FLAMENCO con MANUEL LIÑAN - Inaugurazione anno accademico 2017/18
Vedi flyer allegato ~ Web
Info: info@puntoflamenco.it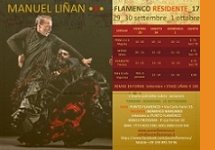 Sevilla Congress & Convention Bureau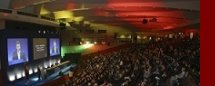 Contact us! Our team will assist you to ensure the success of your event in Seville.

María Juncal Flamenco Workshop in Hollywood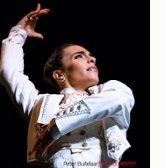 Vida Flamenca's 'FALL INTO FLAMENCO' SERIES presents dancer Maria Juncal in Hollywood - one of Spain's top Flamenco artists
Tues., Wed., Thurs.,
September 12, 13 & 14
IDA Dance Studios, 6755 Hollywood Blvd, #200, Hollywood CA 90028 ~ Level 1: Beg./Tech. & Guajira with Abanico/Fan
Level 2: Inter./Adv. Farruca with Andres Vadin & Diego Alvarez ~ REGISTER HERE!


María Juncal Flamenco Workshop in Los Alamitos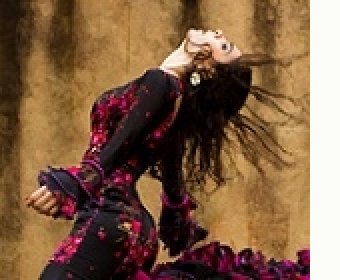 Vida Flamenca's 'FALL INTO FLAMENCO' SERIES presents the exceptional Flamenco dancer Maria Juncal - one of Spain's top Flamenco artists!

LOS ALAMITOS:
SEPT. 15, 16 & 17
EFDC, 3257 Katella Ave, Los Alamitos, California 90720
Level 1: Beginning/Technique & Guajira with Fan
Level 2: Intermediate/Advanced Farruca Choreography

Class size is limited to only 15 students, classes will fill fast.
Enroll Here!
Jesús Carmona, The Ford Theatre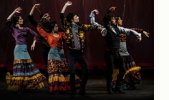 Friday, Sept. 8 @8:30pm
Celebrated flamenco dancer Jesús Carmona makes his Ford Theatre debut. Jesús and his company of 11 dancers, musicians and vocalists will perform this innovative and emotionally charged program, titled Impetus ("bursting with energy"). Show includes Spain's beloved composers, including Albeniz, Riqueni y Escudero. Tickets: $35, $55, 75

Rosario Flores in San Francisco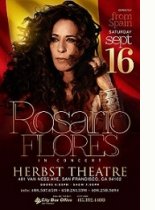 Saturday, September 16
Rosario Flores has been the winner, among other awards, of the Latin Grammy for the best female pop vocal album, in the 2002 and 2004 editions for her work Many Flowers and One Thousand Colors, respectively. She is the youngest daughter of Antonio González 'El Pescaílla' and of the mythical artist Lola Flores. Rosario has also starred in Pedro Almodóvar's film Hable con ella in 2001. MORE INFO & TICKETS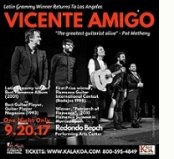 Wed., September 20, 8pm
Redondo Beach Performing Arts Center, 1935 Manhattan Beach Blvd., Redondo Beach, CA 90278
World-renowned flamenco guitarist Vicente Amigo returns to Los Angeles.
~ Latin Grammy Award-winner Vicente Amigo is known as one of the most dazzling flamenco guitarists of his generation. Get ready for the Maestro's return to L.A.!
www.kalakoa.tix.com
Jos

é

Tanaka's Soniquete Flamenco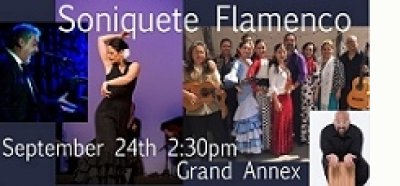 Sun., Sept. 24 @ 2:30pm
The Grand Annex, San Pedro ~ Exciting afternoon of Flamenco dance and music. Show features Sarah Parra, Jos

é

Cortez, Diego Alvarez Muñoz, Jos

é

Tanaka, Cuadro Flamenco dancers and Flamenco Guitar Dojo guitarists. You must see rumba played by more than 10 musicians! It's a big show! Don't miss it! TICKETS HERE!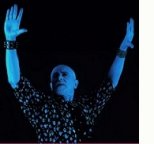 NEW FALL - WINTER CLASSES! (Sept. 9 – Dec 17)
Roberto Amaral will be teaching new technique and choreography classes in both Flamenco and classical Spanish dance at the Amaral Studio in Van Nuys on Wednesdays, Thursdays, Saturdays & Sundays starting Saturday Sept. 9
For class descriptions, times and prices please visit amaralstudio.com or call Ana Maria Suarez : (818) 8137212

Roberto Amaral's 'Fuego Exótico'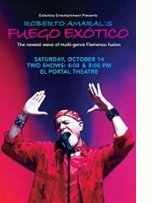 Sat., October 14, 4pm & 8pm
The passion of Flamenco...The soul of R&B...The fire of Latin
A music and dance event like no other! Roberto Amaral's long awaited world debut of his dream project "FUEGO EXÓTICO " features an all star cast of musicians, singers and dancers.
For full show details, artist lineup and
ticket & info!
Flamenco Legends by Javier Limón: The Paco de Lucía Project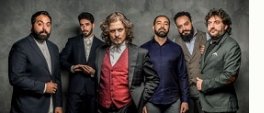 Sat. Nov. 4,

8pm

at Valley Performing Arts Center, Northridge
10-time Latin Grammy winner Javier Limón reassembles the original band that toured with Paco de Lucía in this tribute performance, The Paco de Lucía Project. Tickets Here!



Sun., Nov 5, 4pm

/ Chapman University.
INFO: Musco Center's site, (844-626-8726)

Leilah Broukhim, Dejando Huellas (Traces) Sun., Jan. 21, 2018, 7:30pm ~ Flamenco powerhouse Leilah Broukhim returns to VPAC with Dejando Huellas (Traces), a personal story about her own Jewish and Persian heritage. Tickets!

Siempre Flamenco's

12th Festival de Cante Flamenco, Miami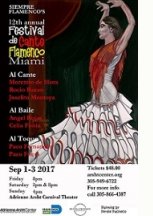 SEPT. 1-3, 2017

Adrienne Arsht Theater, Miami, FL

The Festival de Cante Flamenco returns for a mesmerizing production featuring Spain's brightest stars. This festival offers audiences a unique opportunity to enjoy an art form seldom heard outside of Spain. Morenito de Illora, Joselito Montoya "Morenito hijo" and Rocio Bazan, guitarist Paco Fernandez, and dancer Angel Rojas. Info & Tickets!

Sept. 9, 14, 17, 20, 23 & Oct. 1
The dazzling Ana María Martínez returns to Los Angeles as opera's most seductive temptress. Nobody—not even a lover—can tame Carmen, who bursts into life onstage with an intoxicating whirl of thrilling choreography, vivid orchestrations and heart-stopping drama along with Bizet's unforgettable score. Tickets!

Flamenco Dinner Show ~ Fontana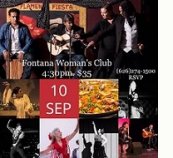 Sun., September 10, 4:30pm
At the Historical Womans Club
16880 Seville Ave. Fontana
Flamenco Dinner Show with Yvette Garcia, Ricardo Diaz, Cristo Cortes, Kathy Schwengel, Jason Ortiz, Jazmin, Rosalina Castillo and many more! Tickets are $35, includes show and paella! RSVP (626)274-1500

Paco & Yolanda Arroyo Private & Semi-private Flamenco Classes


Get the basics or advance your professional skills. Beginner, Intermediate & Advanced Flamenco & Classical

Yolanda: (818) 507-4426;
Paco (guitar): (818) 974-3208;

ArroyoEmail

-

Direct from Barcelona each provides one-on-one professional training in Flamenco guitar and dance, Paco and Yolanda Arroyo combine discipline and artistry with a unique sensitivity to the needs of each guitarist or dancer.
Cihtli Ocampo Flamenco Classes

Tuesdays: Bata de Cola
Wednesdays: Technique & Choreography, Madlyn Clark, N. Hollywood
Angelita Agujetas @ Costa Brava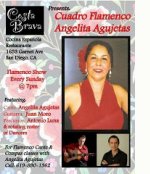 Sundays at 7pm

Costa Brava Restaurant is proud to present Aires del Sur Flamenco!


1653 Garnet Ave, San Diego, CA 92109 -- Hours: 11:00am to 12am