With all the schools and universities back in session and the crisp of fall in the air these last few nights it tips us off to that time of year when you put on a sweater and go call the HOGS, cheer on your favorite High School team, or even visit your favorite sports bar for some NFL action. September of course is also that wonderful time of the year for outdoor music leading up to Bikes Blues and BBQ.
So why not get while the gettin' is good and enjoy this preview of fall!
This week's newsletter continues to be full of information. Don't forget to pass on the news to those you know who might be interested. There are links below for each competition and information can always be found
on our website ozarkbluessociety.org
And of course, don't forget to keep up
on great local and regional music events by way of our weekly calendar below.
As always
you can always drop me a
note and
let
me know of upcoming shows and events as well as ideas of what you would like to see in this Newsletter.
Submit NOW!

International Blues Challenge
Best Self-Produced CD Competition

Ozark Blues Society would like to announce the opening of submissions for this year's Best Self-Produced CD competition. Deadline for OBS to receive your entry in October 7, 2017. Winner of our regional competition will be announced at our Blues Challenge. The winning artist will be awarded a $25 cash prize by OBS and their CD will be submitted to the Blues Foundation's 2018 BSPCD competition. Please read on for more information and...
for complete rules and entry information.
In 2005, The Blues Foundation established an award for the Best Self-Produced CD, given out at the International Blues Challenge, as part of their mission to celebrate blues recording and to ensure the future of this uniquely American art form. Unlike their celebration of blues recordings and performances at the Blues Music Awards, or their recognition of up-and-coming musician performance via The International Blues Challenge, this award

was created to recognize excellence in
independent Blues recordings.
T
his competition requires entry through a Blues Foundation Affiliate who may submit only one entry. Participation in the International Blues Challenge is not required. Qualifying CDs must have been released between November 1, 2016 and October 31, 2017 and may not include compilations (please note earlier submission date for OBS.)
A performer who has previously been nominated or a CD or a label that has been previously nominated for a Blues Music Award (formerly the W.C. Handy Blues Award) shall not be eligible for this competition.
Registration Continues

2017

Ozark Blues Society

Blues Challenge

This regional competition is run under the umbrella of our affiliate status with the Blues Foundation. OBS uses the same format and scoring used at the International Blues Challenge held in Memphis in January. If you are a blues band or a solo or duo blues act living within 250 miles of Bentonville Arkansas and would like to compete in the IBC in January, this regional contest is a first step to make that happen. Only winners from the various regional competitions may go on to the semi-finals in Memphis.
Read on below or visit our website for all the information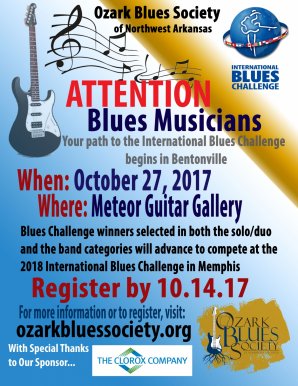 The 2017 Ozark Blues Society
Blues Challenge will be held on Friday, October 27, 2017 at the Meteor Guitar Gallery in Bentonville, Arkansas. This regional competition is designed to be a preliminary round for bands and solo/duo artists wishing to compete in the January 2018 International Blues Challenge held in Memphis by the Blues Foundation. The regional competitions are held by blues societies affiliated with the foundation and are open to all blues acts within a 250 mile radius of each affiliate.
Blues In Tulsa

Ozark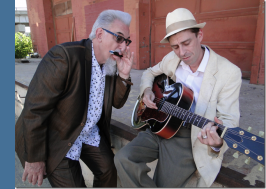 wishes to
take time to recognize our "neighbor
" affiliates and the musicians in those areas who hav
e at times assisted Ozark Blues Society with a program
or event. This week we would like to
share an opportunity for those looking to expand their blues territory a bit. David Berntson has been
a long time friend of OBS and he shared the following about his gig tonight with 2009 IBC Solo/Duo winner Little Joe McLerran. Quite
a duo to hear for sure!

I'll be joining Little Joe McLerran on Friday night at Pepper's Grill, 91st & Delaware (Tulsa,) for a great evening of blues. C'mon out and join the fun! Show is from 8:30- 10:30 pm, but come early for dinner and stay late! Hope to see lots of friends!!
OBS Board of Directors Seeks New Members

The Ozark Blues Society Board of Directors would like to announce an opportunity for local blues supporters to take it to the next level. The society has open board seats and we are looking for one or more new members. Meetings are held monthly in Springdale. Please email bbaird07@sbcglobal.net
for additional information.


International Songwriting Competition

Deadline Approaching

#ISC2017 Sept 20th Regular Deadline is quickly approaching. Enter your songs to participate in over $150,000 in cash and prizes, and the opportunity to be heard by top recording artists and industry execs.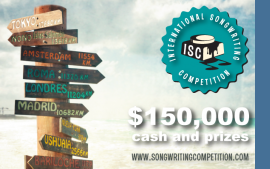 2017 Judges include John Mayall, Walter Trout, Joe Louis Walker, Tony Joe White, Tom Waits, Bruce Iglauer (President, Alligator Records), and many more.
Ready to Take it to the Next Level?
Blues Music Awards
Submission Process
This month's edition of the Blues Foundation's E-News included a reminder about the ongoing BMA submission process for recorded music. This contest is a level beyond the Best Self-Produced CD competition, however it also is open to all artists. Interested?
Read on for the official Blues Foundation information:
All Blues Musicians are invited to submit their recording(s) for consideration for a 2018 Blues Music Award. Music released between November 1, 2016 and October 31, 2017 is eligible.
Please choose the "Share with Nominators" option when you submit via our online service. You will be required to send 100 copies of your CD to The Blues Foundation and you will be charged a submission fee for this service, based upon when you complete this portion of the submission process:
September 1, 2017 – September 30, 2017 - $180 per submission
October 1, 2017 – October 24, 2017 - $225 per submission
The submission process officially closes on October 24, 2017. You do not have to have your CDs already manufactured in order to fill out a submission form to submit your music. However, music must arrive in The Blues Foundation offices within two weeks of submission or of album release, whichever comes first, but no later than October 24, 2017. Music which does not arrive within the appropriate time deadlines, may be subject to increased registration fees.

Should you choose not to provide copies of your CDs you may still submit your release via our online service at no charge. Your music will be included in the submission master log but will NOT be directly shared with our nominators.
** We cannot confirm that our nominators will listen to your music if you choose this option.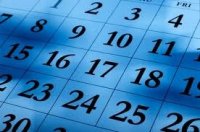 9/08- 9/16

Please enjoy the following listings comprised of bands, venues, and/or organizations supportive of Ozark Blues Society. Always check with individual venues for event details and schedule changes.
9.
08
Full House for Happy Hour at Georges Majestic Lounge in Fayetteville

Keith Nicholson at Kingfish Bar in Fayetteville

Jimmy Wayne Garrett and Liberty Bell at Stage 18 in Fayetteville

J R Neal at Fred's Hickory Inn in Bentonville

Harley Hamm and Jimmy Jamm at Two25 Wine Gallery in Bentonville

From Kelly Road at Ramo d' Olivo in Bentonville

Sugar Creek at JJ's Grill and Chill in Bella Vista

Jeff Horton Band at Legends in Jane Missouri

Brick Fields at The Cat House in Eureka Springs

Little Joe McLerran and David Berntson at Peppers Grill in Tulsa
9.09
Roby Pantall Jazz at Sassafras Springs Vineyard in Fayetteville

Jeff Horton Band at Red Door in Tontitown

Frett's Folly at Ramo d' Olivo in Bentonville

Route 358 at Pedalers Pub in Bentonville

Come Together/Inclusion Concert at Record Downtown in Bentonville
9
.10
9.12
Earl and Them at Joses in Tontitown

Richard Burnett at JJ's Grill and Chill in Bella VIsta



9.13
The Picken Pear at The Bike Rack in Bentonville

9.14
NWA Blues Jam with Jeff Horton Band at Legends in Jane MO

Jimmy Wayne Garrett at The Cathouse in Eureka Springs



9.15
Ultra Suede for Happy Hour at Georges Majestic Lounge in Fayetteville

Roger Thomas at Two25 Wine Gallery in Bentonville

Caleb Martin at Ramo d' Olivo in Bentonville
9.16
The Downtown Livewires at 8th Street Market in Bentonville

Keith Nicholson at Fred's Hickory Inn in Bentonville

Route 358 at Ramo d' Olivo in Bentonville

X Eye Blind at the Founder's Room in Alma
9/17 Benefit for 7 Hills Shelter at Georges Majestic Lounge in Fayetteville

9/19 Taj Mahal and Keb Mo' at the WAC in Fayetteville

9/23 Rev Jimmie Bratcher at the Meteor Guitar Gallery in Bentonville

9/23 Laurence Juber at Sunrise Stage in Fayetteville

10/27 Ozark Blues Society Blues Challenge at Meteor Guitar Gallery in Bentonville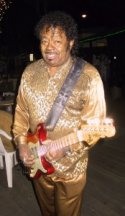 Today's show features music performed by Sonny Boy Williamson II and Guitar Shorty

"Each time I go onstage I go up like it's my last time."
Blues Education Supporters
Thanks to the following for their support of blues education.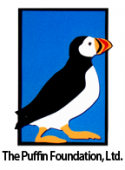 Check Out these regular local radio programs

"The Generic Blues Show" hosted by Paul Kelso airs every Friday night at 9pm on KUAF 91.3FM
Rockin' Hog Radio presents "Sunday Morning Blues" from 8am to 10am every Sunday
LINK
Get Involved with the Ozark Blues Society

Annual membership levels begin at $15 and give you so much in return, including meeting new friends while enjoying the best blues artists in the area.
By being a member of The Ozark Blues Society of Northwest Arkansas, you are helping to support the Arts and to preserve the Original American Art Form known as The Blues.
Membership Benefits Include:
Weekly E-newsletter
Opportunities to win tickets to events
VIP seating at events (when available)
Discounts on OBS merchandise
Social networking – meeting other people who also love the blues
Opportunities to volunteer on OBS committees and at events
Ability to attend board meetings and vote on upcoming organizational issues and elections
Visit our Website to renew or join! Ozarkbluessociety.org