The Firm Welcomes Mark N. Levy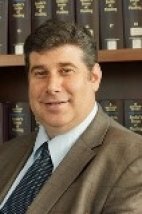 We are pleased to announce that Mark N. Levy joined the firm on September 8, 2017, as an associate attorney and a member of the Business and Tax, and Real Estate Practice Groups.
He has extensive experience helping clients plan their estates, purchase residential and commercial real estate, form and manage businesses, and advise municipalities on zoning and land use issues.
Mark is a 2005 graduate of Syracuse University College of Law and earned his Bachelor of Arts Degree from the University of Wisconsin at Madison.
Please join us in welcoming Mark to the firm!
To contact Mark, please click here [Mark]
Dan Fetter and
Jeff Fetter To Speak
Over the past several months you may have heard our firm name as a supporter of WRVO-FM. We became a supporter of WRVO in June and as part of our relationship we have begun to post "podcasts" on the WRVO website. You may have heard some promotional spots for these podcasts as well.
Alternative Dispute Resolution

By: Chaim J. Jaffe
In a previous newsletter, I discussed the effectiveness of mediation as a method of resolving a dispute. I now want to a take a look at arbitration as a vehicle through which to bring finality to a dispute.

Under New York law, arbitration is final and binding except in certain circumstances which are more specifically outlined in New York Civil Practice Law and Rules Section 7511. For purposes of this article, however, I want to focus on the pros and cons of arbitration as a form of alternative dispute resolution.

Last-Minute Medicaid Planning For Loved Ones In Nursing Homes

By: Shane M. McCrohan
An important estate planning goal for the vast majority of people as they get older is to preserve their hard-earned assets for their loved ones upon their passing. A long-term stay in a nursing home, however, can present a considerable obstacle toward achieving that goal. While advance planning, whether in the form of gifting or purchasing long-term insurance or a combination of both, is the ideal way to protect a loved one's assets against the threat of substantial nursing home costs, options are still available for those loved ones who did not engage in any advance planning when they enter the nursing home to help them qualify for nursing home (chronic care) Medicaid assistance and preserve a significant portion of their assets from being spent on their nursing home care.

New York's Highest Court Ruled That A Non-Biological Caretaker Of Child Has Standing To Seek Custody

By: Gina M. Glover

Up until last year, the non-biological person in a same sex couple/family was unable to seek custody in Family Court. In August of 2016, the Court of Appeals sent a seismic wave through not only the legal community, but the LGBTQ community as well, when it redefined the legal definition of "parent." In the Matter of Brook S.B., the state's highest court held that a non-biological caretaker of a child has standing to seek custody of a child they have been raising, a right not previously acknowledged by the New York State court system. While this may come to a surprise for some, from a legal perspective it makes sense.