What's going on at Vivo Salon!

-The salon will be closed from 12pm-3pm on Tuesday, October 3 for our monthly team meeting.
-Danielle's 3 year Vivo-versary is October 22!
-The salon will close at 2:30pm on October 31 so we can take our little ones trick or treating!
Pumpkin Spice Seasonal Services!

Fall is in the air and it is pumpkin season! Take advantage of our new Pumpkin Spice products when you schedule your next Essential Pedicure or Facial!
Essential Pedicure- indulge in our new Pumpkin Spice scrub and lotion!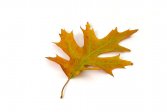 Facial- our pumpkin mask will is rich in antioxidants & enzymes that promote smoother, younger looking skin by helping to reverse the signs of aging!
Sit back, relax, sip on an apple cider sangria & finish your service off with pumpkin Lindt truffles!
Save $30 on Facial Services!

Scheduled your next 3 facials and receive
$5.00 off the first facial
$10.00 off the second facial
$15.00 off the third facial
Appointments need to be booked 6 weeks or less apart.