A Special Thank you to Eleanora, Natasha and all that came out to learn about the Peruvian Chumpi Medicine. Eleanora teaches in her beautiful Sacred Center in Warwick, NY.
Enter our Happy Thanksgiving Lottery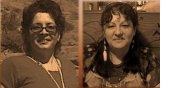 Happy Thanksgiving to our beloved Friends, Family & Medicine Community.
We would like to take this time to Thank You All with love and gratitude as we are offer a gift to give back to our community for all the Blessings, Love & Support you have given to us so freely this year.
We are holding a Special Thanksgiving Lottery, prizes will include a beautiful Shipibo Altar & second prize a Shamanic Fire Reiki Chakra Pouch set.
We encourage you all to enter. The Lottery Ends on Fri. Nov. 10th, closest numbers win.
Click Here for Info on how to Enter Lottery
Herbal & Plant Spirit Medicine
with Cristina Maria RojasFernandez, Humming Bird Medicine
Early Bird Price Extended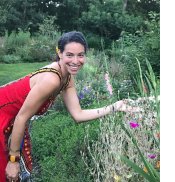 Have you desired to learn and assimilate the language and spirit of plants?
Do you want to gain this knowledge and wisdom through your unique understanding and traditional ways?
Are you called to heal and strengthen your being through Medicine of the Earth.
More Info about Herbal & Plant Spirit Medicine
CRYSTAL LIGHT ENERGY GRID ACTIVATION
with Irma StarSpirit Turtle Woman
Tues. Nov. 7th

*

7pm - 9 pm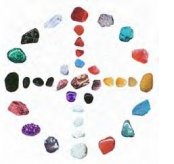 Join us for a Crystal Light Sound Energy Grid to be activated to your higher calling, enter the temple of your body and light body allow to open up to your greater part of the celestial star seed as a Light Worker understanding your outer and inner codes of light.
This large light grid opens up a portal of intention, time to open the door to whatever it is your willing to allow to manifest.
More Info on Crystal Activation Grid
Integrative CranialSacral
with Nita M. Renfrew, LMT AADP
Sat. Nov. 11th * 10am-5pm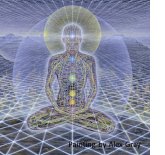 Enhance your healing practice by learning basic Integrative CranioSacral methods.
CranioSacral bodywork is a therapy that works to balance, release, and activate the body's core CranioSacral system (the brain and cerebro-spinal fluid).
More Info on Integrative CranialSacral
Gala of Gratitude with Shamanic Fire Reiki & Friends
Sat. November 11th *
7pm - 10pm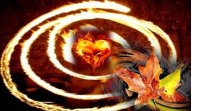 Join us for the special Sound Healing with our beloved sound healers and friends. We offer a space to give gratitude of life, well being, harmony and healing through sound.
Info on Gala of Gratitude
MedicineWay Community Council
with Irma StarSpirit Turtle Woman
Shamanic Fire Reiki Presents

Shamanic Fire Reiki presents a day of energy healing and sound. If you're in the area shopping for the holiday gifts stop by for a little while and warm up. Share a cup of tea and enjoy some cheese and crackers and lite snacks.
Come and meet the teachers of Reiki and the medicine path. Receive a mini reiki chair session, a fire reading or a limpia (cleansing). Exchange for 15 mini session is $10.
Browse through a table of medicine tools.
Afterwards stay for A Sound Healing Meditation 4:30- 5:30pm-Exchange $10

Join us for a healing journey meditation with healing sounds of Tibetan bowls, tuning forks, drums and more.
Relax by lying down, sitting or stretching your energy body. Enjoy the relaxation.
Email shamanicfirereiki@gmail.com for location
Reiki I & II Certification Program In English & Spanish with Judith, KRM & Ninfa, MR
Register Open Until Nov. 27

Are you Spanish speaking and would like to learn Reiki.
Come and learn Reiki 1 & 2 with two Reiki Masters. Reiki class will be offered in Spanish and English translations. Students receive Reiki Manuals in Spanish or English.
Learn what Reiki is, how it heals. In class we will review the traditional Reiki History and Reiki hand positions used in a session for yourself and others and much more.
* Half-Deposit due

to complete registry by November 27th
Eres hispano hablante, te gustaría aprender Reiki?
Ven y aprende Reiki I & II con dos maestros del Reiki. La clase de Reiki se ofrecerá en español con traducción en inglés. Los estudiantes recibirán sus manuales ya sea bien en español o inglés.
Aprende que es el Reiki y como sana. En clase veremos la historia tradicional del Reiki y el posicionamiento de manos usado en Reiki para sesiones de sanación en uno mismo o en otros y mucho más.
Para mayor información y registro a Reiki I & II
*se requiere depósito del 50% para registro, fecha límite 27 de Noviembre
More Info on Reiki English/Spanish
End of the Year Special Events & Circles

MedicineWay a Special Hands On Community Healing

Circle with Irma StarSpirit Turtle Woman
Sun. Dec. 3rd * 1:30 pm - 4:30 pm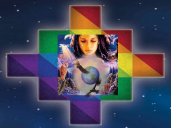 We invite you to a "NEW" Community Healing Circle. A place to receive and also give healing, through sound, Reiki, shamanic work, body work, all are invited to come and participate. You can just come to give or receive healing or enjoy both sessions.
As remembered by Dr. Lewis Mehl-Madrona the first healing circle's I attended was a safe haven to talk and also receive the energy to move and transform you body, spirit and mind. Healers unite and those in need come and experience a great healing intensive.
For more Info on Community Healing Circle
Soul Retrieval A Journey Into Empowerment
with Irma StarSpirit Woman

It is one of the most important rituals of the winter months to weave the threads of life together and empower the creative web of life. When a healthy soul part departs from a person, into non-ordinary reality, the medicine person helps travel to the non-ordinary reality to find their animal totem or guides to help retrieve that lost soul part.
Info on Soul Retrieval Empowerment
Toltec Drum & Dream Night End of the Year Celebration
with Irma StarSpirit Turtle Woman
Sat. Dec. 30th * 7:00 pm to 9:30 pm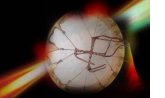 Celebrate the end of the year with releasing old energies and welcoming the new year. We invite you to bring your family members and children

for a night of drumming & dreaming. As we drum and play with call backs, and find inspiration to find power songs.



Info on Dream & Drum Night