Click here for the
MNCH Newsletter Archives

Please send interesting articles via email, Facebook or Twitter
Meseret Desta Haileyesus, Editor
Email - Mesi
Twitter - @mesidesta

Welcome to the 46th edition of our mother and child health newsletter
Our regular newsletters are an easy way to keep up-to-date with all new developments and interesting scientific research in the field. We keep you informed of all our upcoming events and activities so you never miss out.


If you have any comments about this or any other issues, or are interested in contributing content to our upcoming issues, please feel free to contact us at
etmnch@ualberta.ca
or to contact our Editor, Meseret Desta Haileyesus, at
mesidesta@gmail.com
.
Project hosts evaluation workshop in Debre Zeyit

In September 2017 the Project hosted a two-day evaluation workshop in Debre Zeyit, Ethiopia to aid in the evaluation of its goals and strategies as the project approaches the ends of its fifth and final year in March 2018. Attendees including original, new and potential Project partners, as well as Project team members, teaching faculty, governmental representatives and Project beneficiaries.
The workshop aimed to:
Identify aspects of the Project that have been effective

Identify aspects that could have been improved upon

Propose models for continuity or hand-over for each of the effective aspects

Identify partners for continuity, hand-over and submitting proposals for these effective aspects
Discussions by attendees highlighted four key themes, identifying strengths and areas for improvement:

Programs: the Project delivered several distinct programs related to the strategic directions
Principles: the mode of each program delivery embraced fundamental principles of education and engagement
Partners: the Project engaged and supported a number of partners to varying degrees
Project staff: the Project staff delivered a diverse package of training, support, coaching, mentorship and evaluation
In the end, a road map was proposed for the next six months that considered data collection, impact assessment and proposals to the Federal Ministry of Health of feasible, scalable models and relevant partners for their development.

Ethiopia reduces maternal mortality by over 30 percent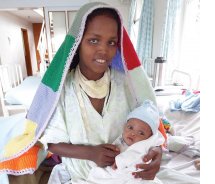 Ethiopia has reduced maternal mortality by more than 30 percent in five years, with 412 deaths per 100,000 live births in 2016. Sintayehu Abebe, Maternal, Adolescent and Youth Health Team Leader at the Ethiopian Ministry of Health, said maternal mortality is still high in Ethiopia, as in many countries in Sub-Saharan Africa, but has significantly dropped over the years from 600 in 2011 to 412 in 2016. Abebe attributed the decline to the government's interventions and commitment to expanding emergency obstetric care services during labour, with skilled birth attendants helping mothers in thousands of health facilities across the country.

As many as 10,000-12,000 mothers still die every year in Ethiopia due to birth-related complications, the major ones being hemorrhage, hypertension and infection. Ethiopia aspires to reduce maternal mortality to 199 per 100,000 live births in 2020 and 70 or less by 2030, in line with the target set by the World Health Organization.

Read more here.

Secrets from the womb that could provide clues to miscarriage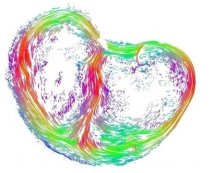 The major structures of a baby's heart form in just four days, according to new research using the latest imaging techniques.

Identifying the precise time when the four chambers of the heart develop opens up the possibility that doctors could eventually be able to monitor babies during this critical phase of their development.

The lead investigator, Dr Eleftheria Pervolaraki from the University of Leeds, hopes the findings will mean that doctors would be able to intervene when a baby's heart fails to grow properly.

She said: "We have identified a critical time of development of the human heart in pregnancy. We now have a map that we can use to interpret problems during development and look at ways of trying to resolve those problems."

The study, published in the Nature journal Scientific Reports, looked at how the heart developed 13 to 20 weeks into pregnancy. The researchers used the MRI technology, specifically-written algorithms and 3D computer software to visualise the growing heart.

They found that the most remarkable changes occurred over a four day period 124 days into the pregnancy.



Read more here.



Oxidative stress produces damage linked with increased risk of preterm birth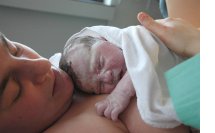 A group of scientists led by Ramkumar Menon at The University of Texas Medical Branch at Galveston has gained new insights into what factors lead to preterm birth.

"Small fractures in the amniotic membranes called microfractures build up as pregnancy progresses, producing an inflammatory response that is tied to labor and delivery," said lead author Gracie Vargas, a UTMB professor in the department of neuroscience and cell biology. "When microfractures accumulate earlier in the pregnancy than expected, the woman's water can break early, increasing the risk of infection and preterm birth".

The researchers sought to understand what leads to early microfractures and focused on oxidative stress.

The researchers acquired amniotic membranes donated by women about to give birth and exposed the tissues to cigarette smoke extract in the laboratory. Using a combination of specialized microscopic techniques, they studied the impact of the smoke extract on microfractures. They compared normal, full-term amniotic membranes donated by women in labor at the end of their term and from women not in labor but preparing for a cesarean section with the donated membranes of women who delivered prematurely and women whose water broke early.

Read more here.

Fever during labour may present risk to mother

Intrapartum fever -- fever that occurs during labor -- occurs in approximately 1-2% of deliveries and is often associated with maternal and neonatal complications. But the precise reasons for the fever and its different outcomes are unclear.

A new Tel Aviv University study finds a link between the duration of intrapartum fever and maternal complications; and, when intrauterine infection is a trigger for the fever, a link between the fever and subsequent neonatal complications.

The research is a retrospective study of 309 women admitted for vaginal delivery at full term to Rabin Medical Center in Israel. The perinatal outcomes of the deliveries complicated by intrapartum fever (body temperature equal to or greater than 100.4°F/38.0°C) were compared to those of 618 women who delivered without intrapartum fever.

"The duration of fever during labor adversely affected the risk for complications. This hadn't been reported previously," Dr. Hiersch says. "But it's important to note that the duration of fever did not affect the risk of complications to the newborn, but only to the mother -- leading to a caesarean delivery or vacuum extraction, for example."

Read more here.

Expectant mother's elevated blood pressure raises child's risk of obesity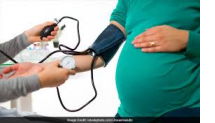 When expectant mothers have elevated blood pressure during pregnancy, it may raise their children's risk of developing childhood obesity.

The prospective cohort study examined blood pressure levels and weight in 88,406 mother-child pairs who participated in the Jiaxing Birth Cohort in southeastern China between 1999 and 2013. The researchers analyzed the women's blood pressure results from the three trimesters of pregnancy. During follow-up visits, the children were weighed when they were between the ages of 4 and 7.

Among women who were hypertensive during the second trimester, their children were 49 percent more likely to be categorized as overweight or to have obesity compared to children of mothers who had lower blood pressure levels. Children of women with high blood pressure during the third trimester were 14 percent more likely to meet the criteria for overweight or obesity. The mother's body size prior to pregnancy did not affect the association.

Read more here.

World Sepsis Day on September 13th


World Sepsis Day was celebrated on September 13th as an opportunity for people worldwide to unite in the fight against sepsis.



Maternal sepsis is the third most common direct cause of maternal mortality, and has typically received less attention, research and programming in the past. Undetected or poorly managed maternal infections can lead to sepsis, death or disability for the mother and increased likelihood of early neonatal infection and other adverse outcomes.

Recognizing the need to foster new thinking and to catalyse greater action to address this important issue, the World Health Organization and Jhpiego have launched the Global Maternal and Neonatal Sepsis Initiative, dedicated to focusing additional effort, energizing stakeholders and accelerating progress in the area of maternal and neonatal infection and sepsis.

Read more here.

World Contraception Day on September 26th


World Contraception Day was celebrated on September 26th. World Contraception Day was launched in 2007 by the European Society of Contraception (ESC) to improve awareness of contraceptives and enable young people to make informed decisions about their sexual and reproductive health.

Over the past 25 years, considerable progress has been made in women's sexual and reproductive health, including increases in contraceptive use. Despite positive global trends there are larger differences among and within countries. Over 200 million women worldwide would like to avoid pregnancy but are not using an effective method of contraception. Reasons for this vary from each country, but are related to a lack of supplies, cultural and political barriers, and poor quality of services.

Check out the World Health Organization video series to learn more about the history and future directions of family planning and contraception.