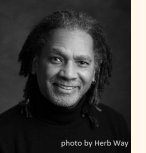 Musings after Charlottesville

It's been quite the week after the events of Charlottesville and the inability of our Emperor (sorry, I meant President) to handle the situation with the courage of his convictions (or maybe he did). It can make one weary as it feels as if he has been holding the office for years and not merely a little over 200 days. With that said, I am thinking that change doesn't always have to be hard but many times it is. Healing doesn't always have to hurt but many times it does. As we approach the month of September, our "Homecoming Service" as well as the season of Autumn, I have been musing about certain things that I'd like to share with you, and this is not just about politics but life in general.

Often, because we expect a situation to be challenging, stressful or painful, we brace ourselves for the worst. The truth is that we are equipped to go through anything. In so many ways we have been here before and we get a second chance to do the right thing collectively and individually. Life is a spiral and not a horizontal line...



Sunday, 10 September 2017 11 am
Rev. Michael S.J. Carter

"When the Going Gets Tough"
From 24/7 news cycles driven by partisan politics both local and global to climate change, mass migration, and rising nationalism, these times aren't for the faint of heart. But neither paralyzed by despair nor hiding our heads in the sand, we engage the world with empathy and integrity. We know that even the end of the world may not be the end after all, for every ending is a new beginning. These are tough times and we are called to find a clear path through them. The old adage says that when the going gets tough, the tough get going. Let's talk about the tools and outlook we will need to survive the challenging, exciting, and yes---the tough times ahead!
*Just a reminder that this is our Homecoming Sunday and we will be having our Water Communion as well.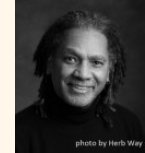 Sunday, 17 September 2017 11 am
Michael S.J. Carter
"The Lessons of History"

History does so often repeat itself until we learn its lessons. After Japan's attack on Pearl Harbor on December 7th, 1941, President Roosevelt issued an executive order that began the largest migration in American history. During this period, over a hundred thousand Japanese American families were forcibly removed from their homes and sent to internment camps across the western United States. What many do not realize is that religious affiliation played a great role in the days after Pearl Harbor, with many Buddhists deemed a national security threat by the FBI and sent to high security camps -- a year before non-Buddhist Japanese Americans were sent to the camps en masse. As our nation toys with the idea of a "Muslim Registry," racial and religious persecution looms large and there are quite a few parallels between what our nation did to the Japanese and what our government is proposing to do to our Muslim brothers and sisters. History may repeat itself yet again in our lifetime.





Sunday, 24 September 2017, 11 am

Rev. Michael S.J. Carter
"The Myths of Science"

A few months back I came across an interview cultural critic Curtis White, who is Professor Emeritus of English at Illinois State University, a novelist, and the author of several non-fiction books. In his 2013 work, The Science Delusion: Asking the Big Questions in a Culture of Easy Answers, White takes on the topic of what he labels "scientism." White identifies scientism as an unwarranted triumphalism based on unproven premises---such as the claim that science has got the world nailed down (or soon will, anyway), that the answer to all of our human problems lies in the discovery of natural laws, or that submitting to a scientific perspective is a choiceless imperative dictated by impersonal facts. White says that this attitude is wrongheaded, dangerous and wreaks social, cultural, and political damage. Just remember, Professor White, is not anti-science, but anti-scientism. Not for the faint of heart.

Sunday, 1 October, 11 am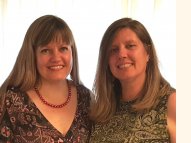 Elizabeth Braun and
Katherine Farris


"The Four Agreements"



An agreement is a belief that we accept as true. Who we are as human being is determined by our belief system. It is the combination of all the things we accept as true—our agreements—that define us. Elizabeth and Katherine will share with you the ideas of Don Miguel Ruiz on how to change our agreements in order to create change in our lives.

Sisters Elizabeth Braun and Katherine Farris have been Unitarian Universalists since 2008 and Lay Ministers for Worship at the Unitarian Universalist Church of Catawba Valley since 2012.
Elizabeth is an associate professor of English at Catawba Valley Community College and is pursuing a doctoral degree in education at Gardner Webb University. Katherine is a family physician who specializes in women's reproductive health.

Holy Cow! It is September already. The end of summer brings the beginning of our program year in children's RE. The program year runs from September through May. We will begin our program on
September 10th
with each of the classes having their introductions to their respective programs with full teacher training occurring after potluck.
Our preschool class (ages 2-preK) will be learning about the UU Seven Principles through a curriculum titled "The Rainbow Connection" in which the 7 Principles are color-coded ROY G BIV style with age-appropriate activities to allow our younger UUs to discover what being a UU is all about.
For the elementary class international travel is the name of the game with "Passport to Spirituality!" Each lesson in this world religions curriculum will take the the students in kindergarten through fifth grades to a different country and learn about the religion associated with that country.
Youth of UUCSV will be exploring social justice issues through the media of music! "Principled Music" is a program that uses popular songs from various time periods to get the teenagers to see different social justice issues through the lens of the universal language: music.
See what our youth are doing outside of Sundays in the right hand column!

Beata Ball
Director of Lifespan Religious Education
Hopefully we are different people, more experienced and "seasoned" people the second time around. How we get the through it is the result of what we tell ourselves about going through life. When a change is about to happen, or when some healing is about to occur in your life, remember others, the many others who have been where you are going. Call them ancestors, friends, neighbors, relatives, or whatever you wish.

Your remember the tears, their pain, and the difficult time they had. You remember being there for them and being afraid for them. Now, here you stand, on the verge of a break-up, a breakdown, social and political upheaval, or some other form of healing or growth experience, and all you can remember is the pain and fear, and uncertainty? STOP! It doesn't have to be that way! The question is, are you willing to allow it to be any other way? Whether you are acknowledging something you have denied, accepting something you have resisted, confronting something you have avoided or healing something that once hurt you, it doesn't always have to be difficult.

The only thing that will make the experience more painful and more difficult than it needs to be are the things you will tell yourself about going through the experience. Surely by now you know that everything happens for a reason. Knowing that you must be aware that there is something better waiting on the other side because Life moves forward always and never backwards, even when it appears that way. Victor Hugo was right when he said that nothing is as powerful as an idea whose time has come (Yes, some of you are saying that true except in an election season). Howard Thurman reminds us that the contradictions of life are not final.

Just for today. Stop imagining the worst that can happen and focus on the will to imagine the things you want to happen. Then work to make it so. Stop bracing yourself for the pain, just for today. Tomorrow is another day. Give yourself permission to weather the storm of an emotional experience without telling yourself how bad, hard, or painful it is going to be. As a wise Rabbi once said, " Take no worry about tomorrow, sufficient for the day is the trouble of its own." (Matthew 6:34).

Live Long & Prosper,
Shalom,
M

The deadline for the October Newsletter is Septemner 25th. Please submit items to

this

address. The best format is simply in the body of an email.


Thanks,


Ginny and Jackie

The "Uppity Women Yard Sale" will be held
Sept. 9
To benefit the Equal Rights Amendment, Roberta Madden will hold a yard sale on
Saturday, Sept. 9 from

8 am to 1 pm
at her home, 118 Church Street, in Black Mountain. For sale will be jewelry, books, magic wands, and other treasures. Please donate special items (deliver on
Sept. 8
) and come to buy at the sale. Enjoy hot dogs, grilled expertly by Dave Wells, and lemonade. Proceeds will benefit RATIFY ERA-NC and the ERA-NC Alliance.
We had many enthusiastic singers belting out "Let the Sun Shine In" in August. Thanks to all who participated. In September, the choir will meet on the 17th at 12:15 after the service, then on the following Wednesday the 20th at 7 PM, and once more on Sunday the 24th at 10 AM, the day of performance. Come and sing with us! Linda Metzner, choir director.

September's Friday Fling, a fun party for grown-ups, usually every third Friday of the month, will be held on 15 Septemberat the UUCSV church. Red and white refreshments will be provided; please bring a potluck dish to share. First movie choice: 1984 (1984; John Hurt, Richard Burton, Suzanna Hamilton; George Orwell's classic tale of a totalitarian future).Second movie choice: The Squid and the Whale (2005; Jeff Daniels, Laura Limney, Jesse Eisenberg, Owen Kline; an intimate look at a family coming apart at the seams in 1980s Brooklyn). Potluck begins at 6:30. For further information call Norm Kowal (458-4537).

The Intuitive Development Psi group will meet on Tuesday Sept 25 to review a selection of metaphysical, recipe, wellness and other books donated to Lois Heintz. We'll consider books for possible inclusion in the UUCSV library or for personal enjoyment. If you would like more information or have questions, contact Lois Heintz at 357-5152.

The Women 's Group will meet on Friday Sept 8 at 1:00 at the Lynx meeting room. The topic will be "Our fears, phobias, and concerns and how we address them.".
In community news, football season is upon us and 3 of our Children's RE participants are involved directly.

Cora is on the dance team and Dorinda is with the Colorguard with the Warhorse marching band. Both groups work really hard to represent not only their school but also the entire Swannanoa Valley!

One of our elementary students, Jack, plays football for the Black Mountain Termites. This team was first seen by the wider football com-munity at Stampede in the Valley on August 22

September also brings the beginning of Scouting season. Jack is in Cub Scouts where he is learning leadership skills. Dorinda is nearing the end of her long career in Girl Scouts with the planning of her Gold Award project. June is just beginning her GIrl Scouts journey toward developing courage confidence and character.

And finally, Vera will be participating in Girls on the Run. This program gets girls ready for a 5K run over the course of 3-4 months while providing them with tools to develop strong self-esteem and confidence in their abilities.

Beata Ball

The year-end report for the Social Action Committee was published in the August 18 Current. It included the full details on all donations and expenditures issued during the 2016-2017 year. Contact Ginny or Tricia if you missed it and need a new copy.

Board of Trustees:

Kathryn Coyle
Susan Culler, Vice-Pres.
Bob Falanga
Frank Pizzardi


Pam Sain




Carol Sheeler




David Wells, President



Minister,
Rev. Michael Carter,
ex-officio, non-voting
Board Member

Treasurer:
Lee Reading