Arkaingelle
Now Booking 2019
World-Wide festivals and concerts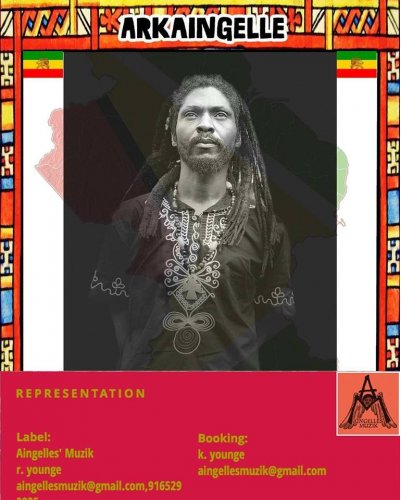 Original, Conscious Roots Reggae artist Arkaingelle hails from Guyana, South America, and has been sharing his unique Rastafari-inspired Roots Reggae style with fans the world over. Filled with positive lyrics and heavy riddims, his newest album.
2018 has taken Arkaingelle over two oceans and across seven countries – From concerts all over Europe to Hawaii, he also accompanied The Lambsbread on the US North Western leg of the "World Needs Love Tour".
Arkaingelle's 2018 European dates included:

Nottinghill Carnival- United Kingdom

Dubstone Festival-Italy

Rototom Festival-Benicassim,Spain

Rootsbase Festival-Germany
Shardana Festival-Italy

Dour Festival- Belgium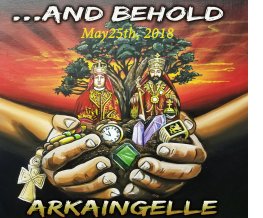 2018 also brought forth two new roots albums:
Arkaingelle released his third solo album- …And Behold in May 2018 with Greensphere Records out of Oakland, Ca. True to his roots, Arkaingelle Delivered another outstanding album rooted in Rastafari and a heavyweight sound to propel the message through to the listener.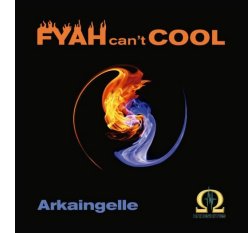 Fyah Cant Cool
(Habeshites productions)
LISTEN TO FYAH CAN'T COOL HERE
There are two new official Music Videos now on YouTube:
2) "My Journey"-Tru Da Fyah-video shot in Guyana, South America. Currently at over 46K Views...
Catch Arkaingelle on tour this year!
2018 Dates

Nov 24th- Rockers Saturday, The Jam, Arcata, CA
Oct. 31st- Aba Shanti-I, Arcata Theatre, CA
Dec 8th- Luv Fyah Benefit- Ashkenaz, CA
Dec 15- Cooper's with ARMY, Grass Valley, CA
Last year he released Tru Da Fyah (Zion I Kings) which charted internationally. He performed at several festivals in 2017 including Reggae on The River and The One Love One Heart Festival, as well as a Hawaii/Pacific northwest Tour with The Lambsbread. He's a versatile performer, getting the crowd moving with a live band or a sound system as shown at International Dub Gathering and all over Italy in 2016.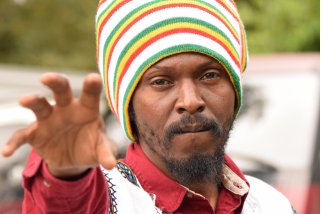 Reggae-Vibes.Com wrote the following about 2017's

Tru Da Fyah album

"He not only showcases his unique chanting style across Zion I Kings' signature musical soundscapes, but also his ability to write meaningful and spiritual songs with lyrics that are difficult to ignore. The stirring Guyanese artist manifests previous heights once again on most of the tracks of th
is compelling album. It's obvious that these include the previously released singles "Herbalist" and the awesome "No War", which already attracted notable attention from roots fans world wide. But furthermore also standouts such as "My Journey", "Eye Frequency", "Be Good", "Children Of The Most High", and the collaboration with Akae Beka entitled "Beloved". Don't overlook the tracks not mentioned either as without a doubt they match the ones that are pointed out here."
Listen to Tru Da Fyah here
Arkaingelle's catalog includes many roots albums & singles. Check out Arkaingelle Facebook page
Click Title To Watch Arkaingelle's Videos Here:
LIVE PERFORMANCE VIDEOS:

Arkaingelle's new albums are available online & at record stores worldwide.
Arkaingelle was captivated by music at an early age and aspired early on to become a musical performer; playing the steel pans and singing. His Grandfather was a classically trained pianist and gave young "Mykal" his first music lessons. Participating in the church plays and school talent shows gave him a taste for performing. Growing up under the strict tutelage of his grandparents gave him the foundations and the roots of his journey into Rastafari. On his debut album "O'pen", released on the Aingelles Muzik/Greensphere label, Arkaingelle delivered a spiritual gathering of positive, uplifting and smooth tracks.
BOOKING CONTACT:
(916) 529-2825
Email
For more information on Arkaingelle Check Out:
Arkaingelle Website
Arkaingelle Official Facebook Page
Arkaingelle on Instagram