Wishing you all a Happy Holidays
Soul Retrieval A Journey Into Empowerment
with your guide Irma StarSpirit Turtle Woman

As a medicine community we open space to come together and visit with the Ancestors by linking our physical body, to the Earth, Sky and Cosmos body together as one.
It is one of the most important rituals of the winter months to weave the threads of life together and empower the creative web of life. When a healthy soul part departs from a person, into non-ordinary reality, the medicine person helps travel to the non-ordinary reality to find their animal totem or guides to help retrieve that lost soul part. When retrieved the person returns with fresh energy, new strengths and lost talents of empowerment that physically, spiritually and mentally renew them.
Info on Soul Retrieval Empowerment
Tues. Dec. 12 * 7pm - 9pm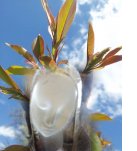 Irma is celebrating her birthday on her patron Saints Birthday, Our Lady of Guadalupe.
Open for a evening of joy as we gather to pray, sing, drum, rejoice and partake of a special medicine give away ceremony together.
To register & info email shamanicfirereiki@gmail.com
A Free Event
A Calling to The Winter Solstice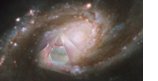 As we approach the Winter solstice the stillness of the longest night, we realize we enter a dream state of awareness inner caves of power, we welcome the light of our hearts and energetically shift your consciousness into the fire of our divine spirit.
More Info for A Call to the Winter Solstice
Holiday Sounds with Bowls & Bells
at. Dec. 23 * 12 Noon-2:30pm
& Continued with A Toasty Day of Health with SFR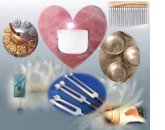 To Register: For Holiday Sounds with Bowls & Bells, email shamanicfirereiki@gmail.com
Christmas Holiday Special: $20
Afterwards from 3 - 7pm, If you're in the area shopping for the holiday gifts stop by for a little while and warm up. Share a cup of tea and enjoy some cheese and crackers and lite snacks.
Come and meet the teachers of Reiki and the medicine path. Receive a mini reiki chair session, or a fire reading or a limpia (cleansing).
Exchange for 15 mini session is $10
Browse through a table of medicine tools.
Events Location: 22 EAST 17th , 5th fl., Suite 521
Btw Union Square West & 5th Ave.
Toltec Dream & Drum Night End of the Year Circle
with Irma StarSpirit Turtle Woman
Sat. Dec. 30th * 7:00 pm to 9:00 pm




Join us for the last Dream & Drum night

of 2017, as we drum we will play with call backs, and find inspiration to find power songs.


Info on Dream & Drum Night

Coyote Medicine Healing Intensive
with
Lewis Mehl-Madrona, MD, PhD
Our Beloved Coyote Family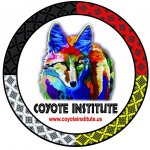 Early Bird Special Ends Dec. 22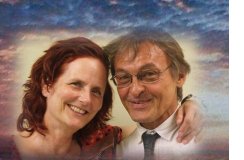 Sat. Jan. 27

*

10 am - 5pm
Exploring the Re-Mapping the Mind,
&

Sunday, Jan. 28th

*

11 am - 4pm
Coyote Storytelling Healing Circle
You may take one day class or the weekend for more details see link below and register early and save.
A Special Thank You to Our Teachers & Beloved Friends
We would like to thank all the teachers and facilitators who have joined us this year for special workshops and celebrations. Thanks for keeping the community well connected and involved in the sacred path.
Thank you Susana Tapia Leon, Lewis Mehl-Madrona, Eleanora Amendolara, Itzhak Beery, Cristina Maria RojasFernandez

, Arelis Ata-ni
,
Laura Marcos, LinDel Sandlin, Christina Roman, Eliana Peralta, Nita Renfrew, Henry Flying Eagle Bear,

Uzal

Huitzilli Milantica

, Julius Betila , Lili Flaming Feather and our beloved Mia Roman. Looking forward to another year of presenting medicine people who walk side by side with us.
If you would like to reach anyone above click on their name and feel free to contact them.