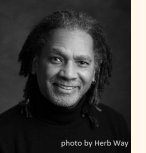 There is no Santa Claus or Christmas Tree in the New Testament. These symbols were influenced by pagan traditions surrounding the winter solstice, the shortest day and longest night of the year. Christmas being celebrated on

December 25th

does tend to muddy the waters and the focus of the solstice celebration of the sun god, which fell on the same date according to the Julian calendar. In contemporary times the solstice takes place within a few days of Christmas. Pagans and Christians observe similar traditions making an easier transition from worshiping pagan forces to veneration Jesus and the Christian god.
Because winter symbolized "death", our ancestors believed in days gone by that during the solstice season the "veil" between our world and the supernatural or "evil" world was paper thin. Holiday bells or jingle bells were used to drive the evil spirits away. The same goes for mistletoe, which was hung on a door or in the doorway. Some pagan cultures would cut evergreen plants (like mistletoe) and use them to decorate their homes. Fires were also lit for warmth and at a time when many plants were dying this was a reminder that the sun and the vegetation would return.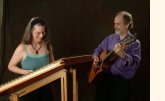 Sunday, December 3, 11 am
Eric Thomas & Helen Wolfson
"Gather the Spirit"

The word "spirit" is often bandied about in UU congregations, but it seems to mean different things to different people. In this service we investigate the concept of spirit from a humanist perspective and discover that the word embodies a core concept that can be meaningful to the humanist. Both independent musicians, Eric Thomas and Helen Wolfson combine their talents in the duo "Constellation." Helen is also a Certified Music Practitioner who plays therapeutic music at bedside for people in physical or emotional pain. Helen and Eric are both active members of their local Unitarian Universalist fellowship. They have done a number of services at their local fellowship as well as for a number of UU, Ethical Culture, and other liberal religious congregations on the East Coast.

Sunday, December 10, 11 am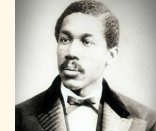 Rev. Michael S.J. Carter
"The Life and Death of Octavius Catto"

One hundred years before the Civil Rights era as we know it, men and women of Octavius Catto's generation were sitting down as did Rosa Parks, challenging baseball's color line as did Jackie Robinson, and marching for the right to vote as did Martin Luther King Jr. The person we are learning about this morning, Octavius Catto, was a charmer of ladies, a hard hitting second baseman, a talented teacher, and an advocate of equal rights. He spent too much money on clothes, ate too well at banquets, and reveled in late-summer parties at the New Jersey shore, and he fell in love. He was born in Charleston, South Carolina, where people of color owned slaves, and where teaching African Americans to read was a crime punishable by whipping, and ends in Philadelphia where he was shot and killed. Let's explore the legacy of this great American.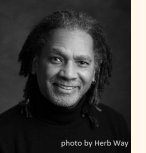 Sunday, December 17, 11 am
Rev. Michael J.S. Carter
"Expectation, Anticipation, Courage"

The season of Advent is about expectation ( the birth of new life), anticipation ( the influence of this new life) and the courage to face life afterwards. We've all heard the story by Dan Millman about the little girl named Liza who was suffering from a rare and serious disease. Her only chance of recovery appeared to be a blood transfusion from her 5 year old brother who had miraculously survived the same disease because his body had developed the same antibodies needed to combat the illness. The doctor explained the situation to her little brother, and asked the boy if he would be willing to give his blood to his sister. The young boy hesitated for just and instant, and taking a deep breath said, " I will do it if will save Liza." As the transfusion progressed, he lay in a bed next to his sister and smiled, seeing the color return to her cheeks. Then his face grew pale and ashen and his smile faded. He looked up at the doctor and asked with a trembling voice, "Will I start to die right away?" Being young, the boy had misunderstood the doctor; he thought he was going to have to give her all of his blood. Expectation….Anticipation….Courage.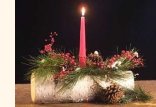 Sunday, December 24, 11 am
Rev. Michael J.S. Carter
"A Christmas/Solstice Homily"

There is an ancillary paradox at work in the kinship between light and dark. We yearn so hard and long to be rid of darkness. Yet without dark, there is no shadow. Without shadow, there is no depth perception. Without any depth perception, we have no sense of direction, no sense of what is near or far. In our need to find our way, we are asked not to bypass darkness but to work with it and through it. This paradox is what lies behind the the Christmas story. Let's explore. The UUCSV Choir will sing.



Sunday, December 31, 11 am
Shelly Frome & Friends
"A New Year's Potpourri"

Guided by the universal thread of yesterday, today and tomorrow, and aided by gifted members of the congregation, Shelly Frome will facilitate a program consisting of poetry, music and song, a scattering of heartfelt wishes, and a number of unique reports from hither and yon to help usher in the new year. Shelly Frome is a member of Mystery Writers of America, a professor of dramatic arts emeritus at the University of Connecticut, a former professional actor, a writer of crime novels and books on theater and film. He is also the film columnist for Southern Writers Magazine and author of the monthly profile "Call of the Valley" for The Black Mountain News.

​'Tis the season! Christmas, Hanukkah, Yule, Kwanzaa, you name it, December has it. We are heading into one of the busiest months of the year. There will be shopping, baking, decorating and parties. There is also family time. This is a time to gather together as a family to support and sustain each other over the cold months. It is an opportunity to reconnect with one another and get to know those closest to you.
Here in Children's Religious Education (CRE) we will be learning about winter holidays, visiting Thailand, and singing! We look forward to singing with the congregation on Christmas Eve. We are also continuing our annual food/supply drive to benefit the Swannanoa Valley Christian Ministry. We are collecting non-perishable food items, personal care items and pet food. Look for the shopping cart in Evelyn's Room (the main classroom) to drop off your donations. Items will be delivered each
Monday
or
Tuesday
through December.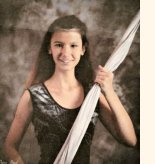 As a new feature in the Children's Religious Education column, we will be featuring a different student each month. This month that student is Dorin
da Ball.
Dorinda is a member of our youth class. She is a long-
tim
e youth member of Unitarian Universalist Congregation of th
e Swannanoa Valley (UUCSV) and is involved in Color Guard with
marching band and in Winter Guard as well as Women's Ensemble and Choir at school. She loves to spin flags, sing, and study science! At age 16, her favorite part of attending UUCSV is the lack of "one right way". She loves the flexibility of exploring different faith traditions and their practices and being encouraged, indeed expected, to discover her own path.
As we head into this time of shorter days and longer nights, be in tune with cycles of nature. Gather your tribe and family around the table (or fire, or football game) and share stories, make a craft together, honor the 5-second rule with those cookies! Light a candle and sing your favorite song together. Hold each other in the Light.
May your holiday season be full of love, peace, and the gifts of fellowship.
Beata Ball
Director of Lifespan Religious Education
Keep our veterans in mind when you do your holiday baking this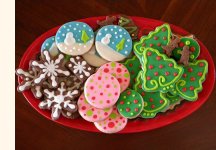 year. I invite everyone to bring a generous plate of homemade cookies to church on
December 24th
. Following the
December 24th
Sunday Service, we'll enjoy some of our homemade cookies during Coffee Hour. After coffee hour, Carolyn and Milt will deliver the remaining cookies to the Veteran's Restoration Quarters in East Asheville. This is a project operated by ABCCM to transition homeless veterans toward permanent housing. When we delivered your cookies the past couple of years, the Vets were very appreciative of our donation! For more information contact Carolyn Shorkey 299-9456.
More Than Cookies
Over 240 men reside nightly at the Veteran's Restoration Quarters (VRQ) in East Asheville. On this campus, our formerly homeless veterans are provided housing, meals, case management services, counseling, laundry facilities, a computer lab, gym, chapel and transportation to the VA Medical Center appointments.
In addition to homemade cookies, Milt and Carolyn would like to deliver your donations of urgently needed items to the Vet's Quarters on Christmas Eve. The men at the VRQ most need:
Mouth wash (alcohol free)
Winter gloves
Heavy sweatshirts, sizes M-3XL
Deodorant
Boots
Men's tennis shoes, sizes 9-13
Cough syrup (alcohol free)
Spray air freshener
There will be a bin in the portico, under the snack table, from December 3rd to the 24th, to collect these donations.

Minister's Column, continued

The "Juul Log" that pagans burned was later appropriated by the English Christians which called for the yule log to burn as a sign of goodwill through the 12 days of Christmas, during the time when family members would refrain from labor to celebrate the season. Christians absorbed the winter solstice by celebrating Christmas at the same time, and Hanukkah may have been used in the same way as candles were lit to celebrate"The Festival of Lights."
Hanukkah celebrates the ancient Jewish rededication of the temple after the Syrian Greeks occupied and defiled it. Some Jews may have been capturing a pagan solstice festival among partially paganized Jews, in order to make it a day of celebrating paganism as well. Even the lighting of the candles for Hanukkah fits the context for the light honors the sun. Religions and Holidays evolve over time and yet it is interesting to note how fire and green vegetation can remain in observance for thousands of years.
It is interesting to speculate that Hanukkah and Christmas are sprung from the same womb ( paganism) and are nurtured by the same Spirit; one marks freedom from tyranny and the preservation of the "eternal light" for all generations of human beings; the other announces that there is a Presence in the common life, a Light that lights every human being that comes into the world.
Whatever meaning this season has for you, whatever faith tradition resonates with you, may peace and richest blessings abound!
Live Long & Prosper,
Merry Christmas & Happy Holidays to you and yours!
Michael
From Your Board of Trustees

This is the abbreviated minutes from the November Board meeting.

Our volunteer treasurer, Lee Reading, reported that our balance sheet reflects assets of $141,000 which is the largest accumulated savings amount in our history. Recent bequests have come into the church which are responsible for the increase in cur balance sheet. On the income side, pledges and the plate collection are ahead of the budget. In terms of expenses, the roofing contractor was recently paid $15,000.
The Memorial Garden Policy document will be circulated via email for approval by the members of the Board. There was a discussion addressing how much funding the BoT was willing to provide for the Memorial Garden. The general feeling was that the garden should be mostly self-funded from the sale of Commemorative Bricks, Memorial Name Plates, benches and garden naming rights. The BoT generally agreed that Carolyn should move ahead with plans and see how much can be raised toward construction. Checks made out to UUCSV for the purchase of Memorial Garden marker sales will be held and not cashed until it is determined if enough money can be raised to construct phase one of the garden.
Carol, Pam, and Bob agreed to review the bylaws and propose any changes.
There was a discussion about security in our building during Sunday Services. David Wells offered to contact the members who are concerned about their safety following the shootings at the church in Texas. David will ask the concerned congregants if they would be willing to provide the Board with recommendations about security.
The Board approved a change to the rental policy . We will no longer charge not-for-profit organizations a building rental fee to use our building.
Tricia, Heidi, and Beata will receive slight pay raises.
The Board adopted Susan's proposal for our building lockup procedures. Everyone who has access to the key pad code will be given a copy of the lock up procedures. Susan agreed to make a checklist which should always be used by the person locking up the building.

David indicated there are problems with the sound system and video projector. We definitely need a new projector and the sound system needs some attention. David will keep up with the issue. Our roof and gutters have been replaced, thanks to Lee Reading. There has been no progress on the parking lot repair issue but Lee is working on finding contractors. Due to the winter weather approaching, the repairs will likely not be made until spring. Jim gave a shout out to the leaf raking event being so successful thanks to RE participation.

Ginny Moreland (SSA Chair) and Michael will consult with each other and jointly make the decision to cancel Sunday Services due to poor road/parking lot conditions.

The Sunday Service Associates are working to create sacred time during the service. The BoT and Michael indicated they are willing to assist when the SSA's request help in managing disruptions to this effort. There was also a mention of the need of a railing for use by people accessing the pulpit area.
Carol reported that UUCSV is going through the recertification process with the UUA. The new chairs for the sanctuary will arrive in December.
The BoT encourages Linda Tatsapaugh to work on setting up carpooling to the Sunday Service to help alleviate parking problems.
The complete meeting minutes are posted in the foyer.

Meeting adjourned.
Carolyn Shorkey


New member Ruth Pittard is a North Carolinian having grown up in Conover, North Carolina. She has lived in Whidley, WA and Davidson, NC. She received her B.S. in English Ed. and has worked as a college dean for community services. She has two adult children. Presently her volunteer activities are life coaching and gardening. Hobbies include gardening, cooking, reading and sustainability. This is the first UU church she has joined. We welcome her to our congregation.





New members Rhea (pronounced Ray) Bockhorst and Anna Marcel de Hermanas have just moved to the Black Mountain and still unpacking boxes. Rhea grew-up in St. Louis and has lived in Arnold, MD and Ponca City, OK. He received his MS degree from Washington University and is a retired Electrical Engineer. He has two adult children. Volunteer activities include serving on the Marietta Tree Commission and serving on UU Board of Directors as well as UU finance and religious education committees.

Anna grew-up in the Lake Erie area and has lived in Athens, OH and Marietta, OH. She has two adult children. Anna received her M.Ed. in counseling at Ohio University and is a retired counselor and social worker. Her interests include enjoying their grandchildren, gardening, and walking. Her volunteer work has included working with the Ohio AIDS Coalition, serving on the EVE D.V. Board and serving on UU committees including Religious Education. Rhea and Anna are both long time UU members (30 years +) and we welcome them to our congregation.

March 2018 will mark the 3rd anniversary of UUCSV's Newsletter in its current digital form. For about half that time I've enjoyed excellent support from Jackie Matlock, for which I am deeply grateful. Jackie has now resigned this position.



If you've got good written communication skills, basic comfort with word processing and/or web editing, and enjoy working from the comfort of home, this is for you! All training cheerfully provided. No committee meetings needed!





Please contact me for more information if interested!



Ginny Moreland

December's meeting is Tuesday the 5th at noon; the topic is "Expectations."

In December, our choir will perform on Christmas Eve,

December 24th

at the

11 AM

service. We will rehearse

on Sunday the 17th

at

12:15

after the service, and then

on Wednesday


evening the 20th at

7 PM.

Our third rehearsal is

on Sunday the 24th

at

10 AM.



We enjoyed being photographed as a choir by Herb Way while singing in November. Come sing with us- Fa la la la la!

Linda Metzner,
choir director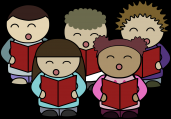 The women's group will meet at the Lynx meeting room on

Friday Dec 8 at 1:00 pm.

The topic will be "What are the rewards and benefits of aging?"

December's Friday Fling, a fun party for grown-ups, usually every third Friday of the month, will be held on 15 December at the UUCSV church. Red and white refreshments will be provided; please bring a potluck dish to share. First movie choice
:

Paterson (2017; Adam Driver, Golshifteh Farahani; a week in the life of a Paterson, New Jersey, bus driver (and poet) and his dreamer wife). Second movie choice: The Band's Visit (2007; Egyptian police band arrives in Israel to play at the Arab Cultural center, but take the wrong bus, and must spend the night in a desolate Israeli village, but the universal bonds of love, music, and life bring together the two distinctly different cultures; the basis of a current musical on Broadway). Potluck begins at 6:30. For further information call Norm Kowal (458-4537).
The Psi Group will not meet in December. Our next meeting will be on

Tuesday Jan 23rd

.

Update: Mark your calendars to attend a Q&A session following the

Sunday

Service on

January 14th

. The Memorial Garden Committee will present information about the garden policies and garden design. The UUCSV's Memorial Garden will be devoted to the remembrance of our deceased Members and Friends, and our deceased loved ones. The Garden will also be a lovely site to sit for an outdoor meditation and reflection. When funded, our garden will be beautifully constructed as a permanent installation lasting for many generations to come.

The UUCSV Board of Trustees has said that the bulk of the funds to pay for the construction of the garden needs to be raised by the sale of engraved Memorial Bricks, Name Plates, Benches, and the Right to Name the garden.

We look forward to sharing our vision with you in mid-January. We hope that you will join us.
The Memorial Garden Committee: Ann Sillman, Carolyn Shorkey, Mary Soyenova and Dawn Wilson.

It's time to curl up by the fireplace with a good book. Do you have a book lover on your list? Books for Good sells gift certificates. What a great way to please your special someone and help local non-profits, including UUCSV. Thank you to everyone who has donated books. Keep them coming. And I also want to thank everyone who has helped with this project in any way.

For more info call Teresa Ballinger, 275-8453 or Books for Good 989-4655. Visit www.booksforgood.net.

The deadline for the January Newsletter is December 26th. Please submit items to

this

address. The best format is simply in the body of an email.


Thanks, Ginny

Board of Trustees:


Jim Carillon*
Kathryn Coyle
Susan Culler, Vice-Pres.
Bob Falanga


Pam Sain




Carol Sheeler




David Wells, President



*Jim has been appointed by the Board to fill the vacancy created by the resignation of Frank Pizzardi.

Minister,
Rev. Michael Carter,
ex-officio, non-voting
Board Member

Treasurer:
Lee Reading