Global Research and Evidence

A free course featuring maternal health experts and evidence across disciplines including epidemiology, health systems, economics, advocacy, programming, obstetrics and midwifery. It's designed for those considering or taking postgraduate study in maternal health or a related topic such as public health, global health or medicine and covers content from high-, middle- and low-income settings. It's offered by the Lancet Maternal Health Series.

Course Start Dates
February 12, 2018.
Register Here
32nd Annual International Confederation of Midwives Triennial Congress
June 21-25, 2020
Bali, Indonesia
Registration Now Open
St. Paul's Hospital
(SPHMMC)
Ethiopian Midwives Association
Click here for the
MNCH Newsletter Archives
Please send interesting articles via email, Facebook or Twitter
Meseret Desta Haileyesus, Editor
Email - Mesi
Twitter - @mesidesta
"Midwives that are educated and regulated to international standards can provide 87% of care needed for women and newborns."
ICM Midwives: For a better tomorrow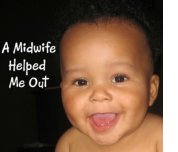 Welcome to the 48th Edition of our Mother and Child Health Newsletter.
Seasons Greetings to our partners, friends and supporters!
Our regular newsletters are an easy way to keep up-to-date with all new developments and interesting scientific research in the field. We keep you informed of all our upcoming events and activities so you never miss out.
If you have any comments or questions, please contact the ET-MNCH Program or our editor, Meseret Desta Haileyesus.
Remember to follow us on Twitter and Facebook too!
Building Capacity Through Communication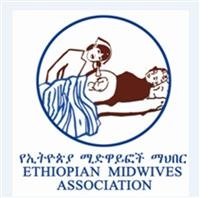 A key aim of our Project is to increase the availability, access to and use of skilled birth attendants across Ethiopia. In addition to rolling out the national Senior Midwife Tutor Training Program (SMTTP), the ET-MNCH Project has strengthened the Ethiopian Midwives Association (EMwA) by hiring a communications advisor.
Daniel Shitaye, EMwA Communications Advisor, said the increased
c
ommunications capacity has been a "transformation for the organization"
allowing it to "enter a new horizon." The creation of
EMwA's website
alone has created an "information platform" for its over 3500 members, allowing them to access research, publications, e-learning and other professional development opportunities. They've also created a massive archive of training documents to ensure smooth succession for the organization. In addition to distributing a newsletter to over 3000 subscribers, the EMwA is developing radio and television programs that will reach areas of Ethiopia poorly serviced with internet thereby expanding their reach to a projected audience of 100 million people. Undoubtedly, support from the ET-MNCH Project combined with the talent of the EMwA's growing membership and staff will help the organization realize its vision to see that "
every woman, newborn and their family have access to quality midwifery care."
Vitamin D in Pregnancy: How much is needed?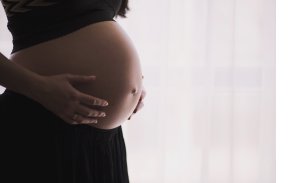 Researchers in the BMJ Today haven't found enough evidence to guide recommendations on the use of vitamin D supplements in pregnancy. Vitamin D helps maintain calcium levels in the body to keep bones, teeth and muscles healthy. Numerous studies suggest taking vitamin D supplements may also help protect against heart disease, cancer, respiratory infections and asthma -- as well as conditions related to pregnancy, such as preeclampsia and gestational diabetes.
However, the results are conflicting and recommendations vary widely among medical and professional organizations. For example, the World Health Organization (WHO) does not advise healthy women to take vitamin D supplements during pregnancy. A research team led by Dr. Daniel Roth at The Hospital for Sick Children in Toronto say some of the most critical questions about the benefit of taking vitamin D supplements during pregnancy "will probably remain unanswered in the foreseeable future."
Additional Reading
The Risks of Taking Antibiotics During Labour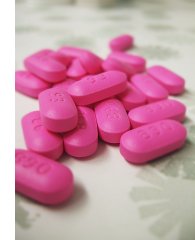 Antibiotics administered during labour for Group B Streptococcus (GBS) affect the development of gut bacteria in babies, according to a study. Researchers tested infants' gut bacteria development at four points over the first 12 weeks of life, including at three days, 10 days, six weeks and 12 weeks.
The research showed babies exposed to GBS antibiotics during labour had a delay in the maturation of their gut bacteria, known as microbiota. The data also showed this delay increased with longer durations of exposure to the antibiotics.
While the effects of antibiotics for GBS on the gut bacteria in babies was dramatic at early time points, they largely disappeared by 12 weeks of age.
Additional Reading
Stress During Pregnancy Affects Size of Baby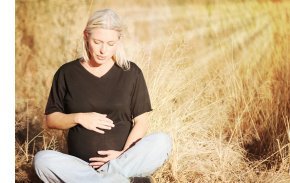 A new study suggests a mother's stress during pregnancy affects her babies. Previous findings revealed adversity in the womb enhances or hampers offspring development and performance.
Researchers from The Universities of New Mexico and Göttingen, as well as the German Primate Center, have proposed a hypothesis that largely predicts why there are highly variable patterns in the growth rates of disadvantaged offspring across 719 studies on 21 mammal species.
"The idea is that prenatal stress affects offspring in two different ways depending on the timing of the stressor during pregnancy -- yielding different outcomes before birth, after birth, and after weaning" says Andreas Berghänel, evolutionary anthropologist at The University of New Mexico and lead author of the study.
Additional Reading
Link Found Between Morning Sickness, Smoking and Healthy Pregnancies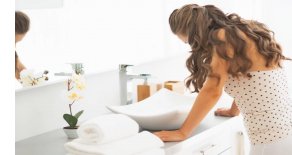 For many women, the symptoms of morning sickness are their first signs of pregnancy. Morning sickness affects around 80 percent of all pregnant females. Women who use hormonal contraception or HRT (hormone replacement therapy) may also have symptoms similar to morning sickness.
A link between the 'old wives' tale that morning sickness may indicate a healthy pregnancy and the reason smoking is so detrimental has been found, according to a new review. The article discusses the importance of the hormone endokinin for healthy pregnancies, its role in causing morning sickness, and how its normal function may be adversely affected by smoking, leading to poor outcomes in pregnancy.
Additional Reading
Breast-Feeding May Lower Risk of Endometriosis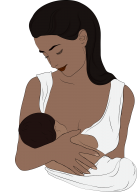 Women who breast-fed at least one child appear to have a lower risk for developing endometriosis, new research suggests. Endometriosis is a chronic and often painful condition that occurs when the lining of the uterus grows outside of the reproductive organ on the fallopian tubes, ovaries or another area.
"We found that women who breast-fed for a greater duration were less likely to be diagnosed with endometriosis," said study author Leslie Farland. She is a research scientist at Brigham and Women's Hospital in Boston.
In a study that began in 1989, researchers focused on breast-feeding behavior. Specifically, they considered how long the women nursed their infants, when they introduced solid food or formula and how much time passed before their first postpartum period.
The women's risk for endometriosis fell by eight per cent for every three additional months they breast-fed after each pregnancy. Their risk dropped fourteen per cent for every extra three months of exclusive breast-feeding after each pregnancy.
Additional Reading
Poor Reporting and Recording of Stillbirths Rate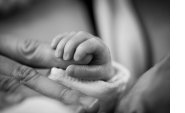 Stillbirth is a global health problem. The World Health Organization (WHO) is trying to improve data on stillbirth to enable prevention. Many countries, particularly those where most stillbirths occur, do not report any information about these deaths. Where there are reports, the quality is often poor."
Additional Reading