We wish you all A Happy New Year!
M

ay this be a year filled with light, love & prosperity.
With all our love Judith & Irma
Crystalline Energy Grid for the New Year 2018
with Irma StarSpirit Woman

We begin the New Year with creating a simple crystal grid for abundance & prosperity. Understand how these grids can clear energy inside and outside of the home or office.
For More Info on Grid Making
Coyote Medicine Healing Intensive
with
Lewis Mehl-Madrona, MD, PhD
Our Beloved Coyote Family
(one day class or register for both days)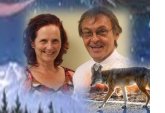 Sat.

Jan. 27

*

11 am - 5pm
Exploring the Re-Mapping the Mind,
&

Sun. Jan. 28th

*

11 am - 3:30pm
Coyote Storytelling Healing Circle
You may take one day class or the weekend for more details see link below.
Toltec Dream & Drum Night
Beginning of the Year 2018 Circle
with Irma StarSpirit Turtle Woman
Sat. Feb. 3rd *

7:00 pm to 9:00 pm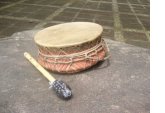 Join us for the first Dream & Drum night of 2018, as we drum, dream, dance and we will play with call backs, and find inspiration to find power songs.

Info on Dream & Drum Night

A Journey to Past Life Regression with your guide
Irma StarSpirit Turtle Woman
Tues. Feb. 6th * 7pm - 9:30pm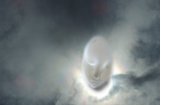 Allow a time to heal the present through the past and memories of another life time.
Do you experience flashbacks during the waking state? This may be triggered by an event where you once lived in your a past life.
Info on Past Life Regression
Valentine's Day Celebration
Sacred Melodies of Sound with Judith
Sat. Feb. 10th * 4:30pm - 6:30pm

Come and join us on this day of Harmonious Sounds with the Sacred Crystal Bowls, shruti box, along with other sounds and healing instruments.
Enter our sacred space. Enjoy a magical journey of self, physical/spiritual. Reaffirming our relationship with the planet, Earth, water and ourselves.
Info on Sacred Melodies of Sound with Judith
with Irma StarSpirit & Brother Henry Flying Eagle Bear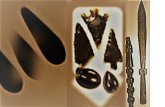 Come join us for this beneficial class to help all types healers, from beginners on the path and energy workers of all Nations.
This art of cord cutting will teach you how to use cord cutting in using simple exercises and meditations that help you separate energy from others that is not needed within your energy field and body. You will begin by learning how to work on and clear dark heavy energy and learn to cut these energy ties from others.
Info on the Art of Cord Cutting
The Heart of the Healing Drum & Indigenous Sounds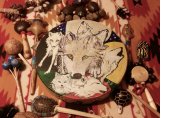 Open yourself up to a deep level of bonding & unfold the medicine between you and your drum and the different type of Indigenous sound healing. Begin with an the initiation of your drum into the healing world of Indigenous Medicine. Medicine people connect to their drums in a deeper level, and they are healing tools such as rattle & ocarina. Connect to the sound waves of our voice they intertwine.
The Heart of the Healing Drum & Sounds
Reiki I & II Certification Program with Judith, KRM
Feb. 24 & 25 * 10am - 6pm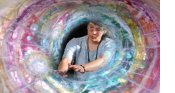 If you are interested in learning an effective method for relieving stress which also promotes healing or You are already a Reiki practitioner and would like to enhance your Reiki training & skills, Come learn and explore much more in class.
Learn what Reiki is, how it heals. In class we will review the traditional Reiki History and Reiki hand positions used in a session for yourself and others
Info for Reiki I & II Certification