Important Dates

and

Deadlines

--------------------------------
--
2018

Red Stick Orff

Training Workshop

LSU School of Music

www.redstickorff.com

--------------------------------
--
2018

Southeast Regional/State

Large Ensemble

Assessment Entry

Deadline

----------------------------------
2018

Southwest and North Regional/State

Large Ensemble

Assessment Entry

Deadline

----------------------------------
2018

For Regional/State

Large Ensemble Assessments

(click link below)

----------------------------------

2018

Outstanding Administrator Nomination Form

Deadline

----------------------------------
2018

Hall of Fame

Nomination Process

Deadline

--------------------------------

--
2018

LBA All-Star Bands

www.labandmasters.org

----------------------------------
2018

Outstanding Young

Music Educator

Deadline

----------------------------------
Thanks to our loyal Louisiana Musician advertisers!

Lafayette Music Company

National Guild Of Piano

Debose Piano Competition

McNeese State University

Louisiana Tech University

University of Louisiana

Monroe

Louisiana State University

DeRidder High School

Marching Festival

Sulphur High School

Marching Festival

Yamaha Corporation

Quavermusic

Organization of

American Kodaly

Thanks to our LMEA Conference Program advertisers!

Elvis Presley's Graceland
Winter Park Ski Music Festival
Thanks to our

Conference vendors!

Tempest Musical Instruments
Elvis Presley's Graceland
Louisiana Bandmasters Association
Louisiana Association for Jazz Education
Charms/ Dorian Business System
Louisiana-Mississippi Colorguard & Percussion Circuit
DeMoulin Brothers & Company
Chemical City
Double Reeds
Country City Hall of Fame and Museum
Winter Park Ski Music Festival
Thanks to our Collegiate Conference Exhibitors!

Belhaven University

Centenary College of Louisiana

Louisiana College

Louisiana's Own

156th Army Band

Louisiana State University

Louisiana Tech University

Loyola University

of New Orleans

McNeese State University

Nichols State University

Northwestern

State University

Southeastern

Louisiana University

University of Louisiana Lafayette

University of Louisiana Monroe

University of New Orleans

University of

Southern Mississippi

Executive Officers
Fran Hebert, President
Carol Lupton, President Elect
Sharon McNamara-Horne,
Past-President
Bruce

W. Lambert,
Executive Director
District Directors
Greg Oden, District I
Jessica Fain, District II
Brett Babineaux, District III
Katie Codina District IV
Sharon Stephenson, District V
Guy Wood, District VI
Jim Trant, District VII
Mark Minton, District VIII
Jessica Lizana, District IX
Division Chairmen
Joseph Nassar, Band
Katrice LaCour, Orchestra
Michael Townsend, Vocal
Lee Hicks, Jazz
Michele White, Elementary
Greg Handel,
University-Research
Edward McClellan,
Collegiate NAfME
Carolyn Herrington,
Public Relations
Ex-Officio Board Members
Pat Deaville, State Editor
Tom Wafer, Hall of Fame
Angele S. Bienvenu, LBA
Kevin Caparotta, LA ACDA
Jarrod Richey, LAKE
Kelly Stomps,
AOSA Red Stick Chapter
B.J. McGibney, LAJE
Michelle Wilkinson-Nelson,
LA ASTA
Brett Dietz, LA PAS
Conference Chairmen
Bruce W. Lambert,
Executive Director
Carol Lupton, All-State
James W. Hearne, Conference
Carolyn Herrington, Exhibits
Sharon McNamara-Horne, Registration
Tom Wafer, Hall of Fame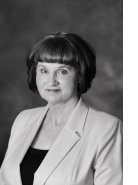 Greetings from your LMEA President
Fran Hebert, President
Louisiana Music Educators Association
The turn of a new year always brings hope and excitement for a fresh start, a different approach, or a desire to pursue new goals or even unfulfilled aspirations.
As LMEA strives to listen, respond, and develop solutions to meet the needs of membership in 2018, your communication to your board member is paramount toward realizing improved or new developments in our activities.

The efforts that the board has made these past three years to schedule assessments that will meet the needs of school music programs while juggling state testing demands has been no small matter and at no small expense.
In this third spring of regional assessments we are taking stock to evaluate and regroup our efforts to maintain the best and improve the rest.

But we need to hear from you through your district director.
Core curriculum teachers are questioning arts SLT's and the subjective factor of teacher-made and teacher-graded assessment in the arts.

Some school systems are looking to utilize sources of more objective measurement for music programs.

LMEA assessments, similar to others nation-wide, have been in place for over 50 years.

Our performance and sight reading rubrics are substantial documents for determining the effectiveness of music instruction.

A panel of adjudicators in the field of music education provides the objectivity needed to complete the task of quality assessment.

It would be a positive step for school systems to look toward this proven assessment model to validate SLT attainment.
As a member of the executive board, I have had the privilege of seeing the development of all aspects of the fall conference.

It astounds me to see the coordinated effort displayed by the entire LMEA board in staging the foundation for this event.

Then to see each division chairman coordinate rehearsals, performances, clinics, exhibits, meetings, award ceremonies, and a host of other activities in effortless fashion is just amazing.
We all benefit from the sacrifice of time and attention to detail by James Hearne, Conference Chairman, as he leads, and oversees the event.

It is with great appreciation that I acknowledge our district directors, ex-officio members and associate organization members for your support, involvement, and countless contributions to the fall professional development conference.
LMEA is an organization of genuine leaders and supportive members who together develop a positive platform to promote quality music education.

It is a pleasure to serve with you.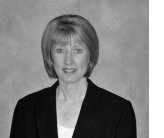 Gratitude
Changes
Election Information
Past President
Sharon McNamara Horne
With sincere gratitude. As I write my last article for The Louisiana Musician, it is with heart-felt gratitude that I pause and reflect on my time in office. I have had a chance to meet and work with so many wonderful people from around the state. What a blessing! Thank you for your trust, your support, and your confidence!
Change. I recently heard a clinician at Midwest quote John Dewey: "If we teach today as we taught yesterday, we rob our students of tomorrow." Whether it's a noun or a verb, change can be scary, exciting, frustrating, confusing, promising, hopeful…. At the very least, it will be different! Change is, perhaps, one of the most all-encompassing words I know!
It's jumping into the unknown with an idea as your parachute.
Six years ago, Pat Deaville spoke of the many changes in education he expected to see in the "near future." He's always been a voice of wisdom! Ten years ago, I changed teaching assignments, opting to take a jr. high position. I never thought I'd enjoy it as much as I did, but it also brought days of "change on steroids [junior high hormones]!"
Likewise, as I settle into retirement, change is again knocking on my door.
LMEA has also embraced many changes in the last few years, something I'm very proud of. To name just a few, we've jumped into the digital age adding online registrations; made sweeping changes to the All-State Jazz audition process including digital auditions; added an All-State Women's Choir; begun an emailed newsletter; changed from a single location for State Large Ensemble Assessments to three regional locations…. We continue to grapple with and adjust events to accommodate the new evaluation process and testing schedule. Many other changes have been "behind the scenes" or procedural in nature, all in an effort to better serve you, Louisiana's music educators.
Get involved – with the new, younger people that are volunteering, come more ideas and more potential change, and it's good! I look forward to an ever-evolving organization designed to serve you the best we can in an ever-changing era.
Annual Conference 2017. Thank you to all who helped with conference registration. I really appreciate you! We had approximately 445 teachers and collegiate members in attendance, representing over 234 K-12 schools and colleges. And a special thank you to all who worked so hard to prepare excellent sessions. If you have an idea, please consider submitting a proposal for next year. You can find information online.
President and Divisional Elections. We only received one nomination for each office. Therefore, the new slate of officers was accepted by acclamation at the January board meeting. Their new terms will begin at the end of the May board meeting and continue for two years. Thank you and congratulation to all!
President: Scotty Walker
Band:
Joseph Nassar
Choir: Angela Jones
Orchestra: Katrice LaCour
Jazz: Lee Hicks
Elementary: Michelle White
Public Relations: Carolyn Herrington
CNAfME: Ed McClellan
University/Research: Victor Drescher
District IV District Director: Katie Codina
I hope you all have a successful and rewarding spring semester! I also realize that, regardless of how experienced a teacher is, it will conclude at least a little differently than expected or hoped for. Noun or verb, it is change! Take a deep breath and don't be afraid to embrace it and move forward! If you have any suggestions or questions or if I can help you in any way, please email me at sharon.mcnamarahorne@gmail.com.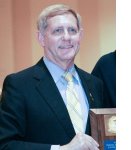 Regional/State Assessment
Pat Deaville, Editor
2018 Regional (State) Band/Orchestra Assessments
– Tentative Sites and Dates
North Region (Airline High, April 25)
Southwest Region High School (Lake Charles Civic Center, April 24-26)
Southwest Region Middle School (UL Lafayette, May 8-9)
Southeast Region (Nicholls State, March 19-21)
Orchestras (Band Assessment Sites on Band Assessment Dates)
2018 Regional (State) Choir Assessments – Tentative Sites and Dates
North Region (Airline High, April 24)
Southwest Region High Schools (East Bayou Baptist Lafayette, April 17)
Southwest Region Middle/Elementary (UL Lafayette, May 7)
Southeast Region (Nicholls State, March 22-23)
Information
North Region Chairman – Mark Minton
Southeast Region Chairman – Jim Trant
Southwest Region Chairman – Brett Babineaux
Additional information, schedules, deadlines, and entry forms will be available at:
https://www.lmeamusic.org/assessments/state-large-ensemble/
Quick Links to LMEA District Websites