Temple of Ancestors
Standing Body
Walking the Earth to the Mountains
Mirrors of the Soul
Heaven , Earth, Center
A Cocoon of Healing - A Cocoon of Layers
A Cocoon of You


By Judith Grasshopper inspired by a Crystal Merkaba



Thank you to our Wisdom Keepers
Taking this time to thank our teachers, mentors, friends and community. Thank you for those whom came to play and learn from our Coyote Family and having Susana our mama there made our time sweeter. We love You!
Thank you to all of the community also for helping and attending Mia & Carrisa Healing Circle and all the love donations given to support them on their journey to find a new home. We are having an auction for two paintings donated by Nilsa as part of the fundraising.
Open here to view Auction Painting by Nilsa
As Dr. Lewis said, we cannot own or claim medicine, the way of medicine is it must be shared with one another.
Toltec Dream & Drum Night
with Irma StarSpirit Turtle Woman

You are invited for a night of drumming & dreaming, as we drum we will play with call backs, and find inspiration to find power songs.
Entering Toltec Dream time techniques to accompany your Drumming.
Dreamers use the energetic web of tonal (physical energy body teachings)
and nagual (natural Spiritual instincts of the energy body) as we work with the mastery of awareness and intent.
Info on Toltec Dream & Drum Night
A Journey to Past Life Regression with your guide
Irma StarSpirit Turtle Woman
Tues. Feb. 6th * 7pm - 9:30pm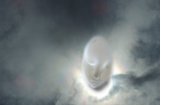 Allow a time to heal the present through the past and memories of another life time.
Do you experience flashbacks during the waking state? This may be triggered by an event where you once lived in your a past life.
Info on Past Life Regression
Valentine's Day Celebration
Sacred Melodies of Sound with Judith
Sat. Feb. 10th * 4:30pm - 6:30pm

Come and join us on this day of Harmonious Sounds with the Sacred Crystal Bowls, shruti box, along with other sounds and healing instruments.
Enter our sacred space. Enjoy a magical journey of self, physical/spiritual. Reaffirming our relationship with the planet, Earth, water and ourselves.
Special Valentine's Day Two for One Price
Info on Sacred Melodies of Sound with Judith
The Heart of the Healing Drum & Indigenous Sounds
with Irma StarSpirit Turtle Woman
Sat. Feb. 24th * 10am-5:30pm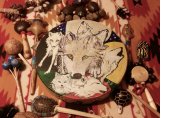 Open yourself up to a deep level of bonding & unfold the medicine between you and your drum and the different type of Indigenous sound healing. Begin with an the initiation of your drum into the healing world of Indigenous Medicine. Medicine people connect to their drums in a deeper level, and they are healing tools such as rattle & ocarina.
Connect to the sound waves of your voice they intertwine with these sacred instruments.
The Heart of the Healing Drum & Sounds
Reiki I & II Certification Program with Judith, KRM
Feb. 24 & 25 * 10am - 6pm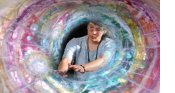 If you are interested in learning an effective method for relieving stress which also promotes healing or You are already a Reiki practitioner and would like to enhance your Reiki training & skills, Come learn and explore much more in class.
Learn what Reiki is, how it heals. In class we will review the traditional Reiki History and Reiki hand positions used in a session for yourself and others.
* Deposit due before Feb. 12th
Info for Reiki I & II Certification

Sat. March 3rd * 9pm-5am- MedicineWay All Night Mitote Dream Celebration with Irma StarSpirit Turtle Woman
Info on Mitote Dream Celebration
Early bird registration ends Feb. 28th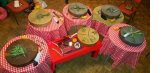 Sat. & Sun. March 10 & 11th - Medicine Drum & Rattle Making (one or both days ) with Mia Roman
* Deposit Due before Feb. 18th for Material Order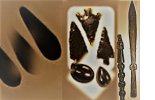 Sun. March 18th * 1pm - 5pm - Cord Cutting with Henry Flying Eagle Bear

Sat. March 31st * 10 am - 5:30pm - The Vogel Wand Technique with Irma StarSpirit Turtle Woman
Info on Vogel Technique

Sat. April 7th * 11am - 2pm - Open Forum Question & Answer for MedicineWay Students or Shamanic Healing Apprenticeships with Irma StarSpirit Turtle Woman

Info for Open Forum
Limited to the first 16 people to register

Sun. April 8th* 1pm - 5pm - Native American Music and Dance for Healing with Chief Reggie Herb Dancer Ceaser Sagamore
More Info on Native American Music & Dance for Healing
Early Bird Registration ends on March 15th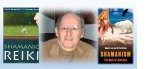 Sat. April 28th * 10am-5pm - Shamanic Reiki with Robert Levy (Co-Author of Shamanic Reiki)
Info on Shamanic Reiki
Early Bird Registration ends on March 28th