Festival Tacón Utrera Flamenco

The 24th annual edition of Spain's leading flamenco fashion show the Salón Internacional de la Moda Flamenca (SIMOF) returns to FIBES from 1st until 4th February 2018. {more}

5 Temporada de Noches Intimas

Ursula Moreno en Stuttgart

16-18 de Marzo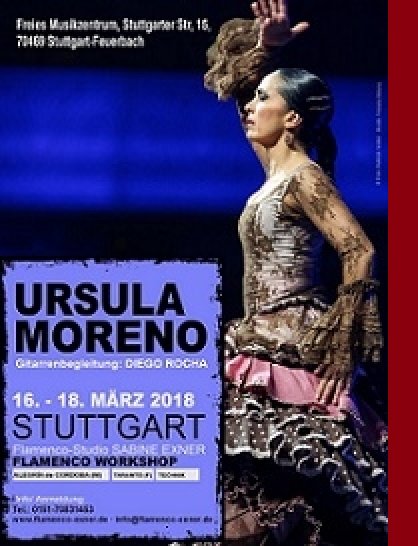 The North-Coastal Way of Saint James

Sevilla Congress & Convention Bureau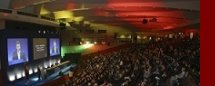 Contact us! Our team will assist you to ensure the success of your event in Seville.

Mar

í

a Juncal Returns // L.A. & Santa Barbara Workshops // Show in Burbank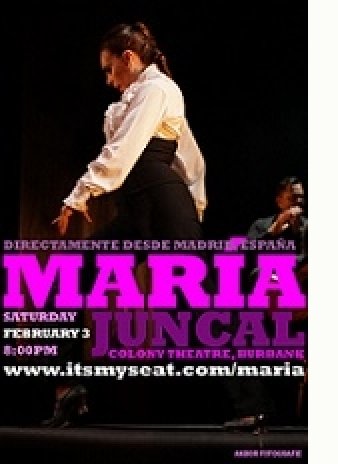 NEXT SATURDAY!
Saturday, Feb. 3, 8:00pm
Vida Flamenca presents
'CUMBRE FLAMENCA' with guest artist Mar

í

a Juncal; The Colony Theatre in Burbank! Show Tickets Here!
Show tickets going fast!

3-Day Dance Workshop in Los Alamitos! World-renown Flamenco dancer Mar

í

a Juncal Feb. 2, 3 & 4 ~ Enrollment: Workshop Click Here! Or Here!

2-Day Dance Workshop in Santa Barbara!
Mon., Feb. 5-Tues., Feb. 6 // This workshop will be sold out! Details, contact Danny@ZermenoDance.com

Forever Flamenco: Paisaje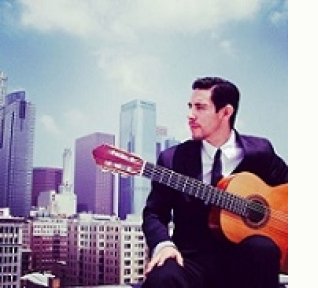 TONIGHT
Sunday, 1-28-18 @8pm
Fountain Theater, Hollywood

Ring in the new year with the hottest dancers around. Fanny Ara and Timo Nu

ñ

ez burn down the little theatre on Fountain Ave, accompanied by Gabriel Osuna on guitar, Matthew Amper on piano, and Antonio De Jerez's sonorous vocals. Paisaje, translated, landscapes. Direction & percussion provided by the brilliant Gerardo Morales (pictured). TIX

Spanish Nights with Pepe Romero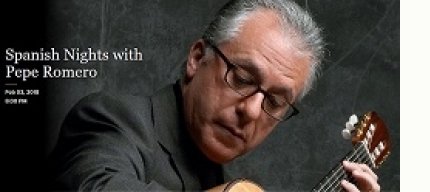 Feb 03, 2018 8:00 pm

Long Beach Performing Arts Center, Terrace Theater, 300 E. Ocean Blvd. Long Beach, CA 90802 ~ Back by popular demand, internationally-acclaimed Classical guitarist, Pepe Romero will take center stage with new Music Director Eckart Preu for Celedonio Romero's Concierto de Málaga. TICKETS

Andalusian Voces y La Farruca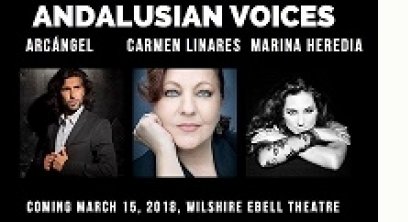 Thurs., March 15, 2018 Wilshire Ebell Theatre,

4401 West 8th St, Los Angeles, CA 90005

~ Andalusian Voices featuring CARMEN LINARES, ARCÁNGEL, MARINA HEREDIA on sale now! http://kalakoa.tix.com/

Friday, March 16, 2018 ~ Rosario Montoya "La Farruca" is coming to L.A.! Tickets Click Here!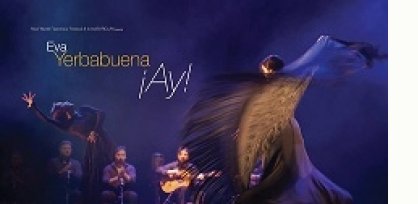 Sat., March 3 @ 8pm & Sun., March 4 @ 4pm
Irvine Barclay Theatre, Irvine, CA ~
International flamenco superstar, Eva Yerbabuena, returns to the Barclay with ¡Ay! a series of captivating dramatic solo dance monologues performed with live music accompaniment.
Tickets Here!
Flamenco Tour to Jerez, Spain "The Buleria Experience"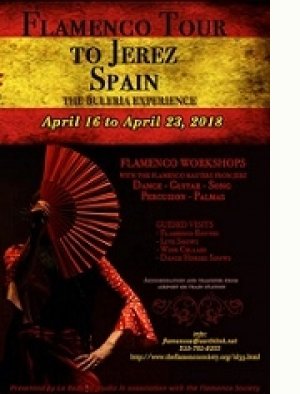 A Seven Days Flamenco Program/April 16-23, 2018

Want to experience the art of Flamenco in Jerez, Spain. The Flamenco Society is proud to present a tour to study flamenco in Jerez, Spain. Join us for the ultimate one-week Buleria Experience

For information email / phone: 510-792-8355 / info here.

Flamenco Amaral 2018
New Classes! Jan. 6 - Mar. 31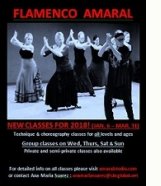 NEW CLASSES FOR 2018! *Technique & choreography classes for all levels and ages
*Group classes on Wed, Thurs, Sat & Sun
*Private and semi-private classes also available

For detailed info on all classes please visit amaralstudio.com or contact Ana Maria Suarez Here

Flamenco Rave/Miami: Dorantes, Daniel Casares, Naike Y Paquete, Rosalía & Raül Refree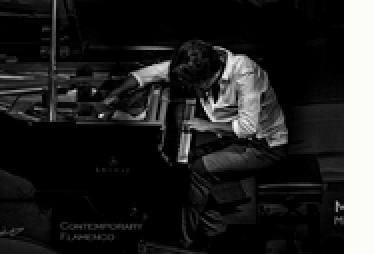 Sun Mar 25 2018, 8:30 PM
Dade County Auditorium, 2901 West Flagler St., Miami, FL 33135 / Experience the explosive movement of contemporary flamenco that is currently taking Spain by storm in this day-long festival featuring the most challenging and innovative experiments in freshly updated flamenco expression from the Iberian Peninsula, co-presented with Miami Dade County Auditorium.

Angelita Agujetas @ Costa Brava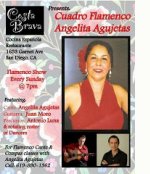 Sundays at 7pm

Costa Brava Restaurant is proud to present Aires del Sur Flamenco!


1653 Garnet Ave, San Diego, CA 92109 -- Hours: 11:00am to 12am