Curly & Da Uzual Suspects New Single & Video

for 'Dem a Watch We' Out Now!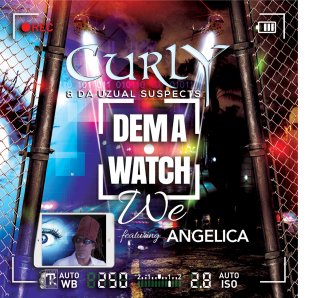 After break-
out hits like "You Must Wake Up," & "Crack is a Killa," Curly aka 'Pupa Curly', a socially
and politically conscious
'Dancehall Edutainer' resumes his musical jou
rn
ey.
The debut single and official video 'Dem a Watch We' from his forthcoming EP entitled "Edutainment," features the 'angelic' vocals of Angelica, and is produced by veteran producer Carl McGregor
of Diamond Mine Studios.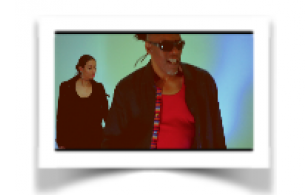 Curly is an active recording artist and festival producer. He has performed at many of Southern California's elite festivals including: Santa Monica Pier's Twilight Concert Series; Kangal Reggae Splash 'Bob Marley Day'; Seabreeze Festival; and UCLA's Jazz/Reggae Festival to name a few.
Other notable performances include headlining the annual 'Drug Awareness Week' in Belize, where Curly entertained and spoke to youths from over two dozen Caribbean countries.
Curly was a guest on George Clinton's
"Paint the White House Black"
single on Paisley Park Records, which also featured a host of 'A-List' Hip Hop recording artists, including Dr. Dre, Ice Cube, Kam, The Red Hot Chili Peppers, and many others.
After an extended break to produce two of Southern California's largest outdoor reggae events, Seabreeze Festival, and Irie Reggae Festival, the 'Edutainment' continues, as Curly cements today's important social and political issues 'digitally' for the unforeseeable future.
"Just as Politicians and great leaders have a responsibility to inform and lead their people, so do musicians and artists. I believe music is a significant element in communicating to the people - positive and uplifting thoughts." – Curly
Next Single:
"
Everywhere is WAR" Curly feat. Edee & PB
Available March 1, 2018.
Watch the Video for the upcoming single "WAR" here: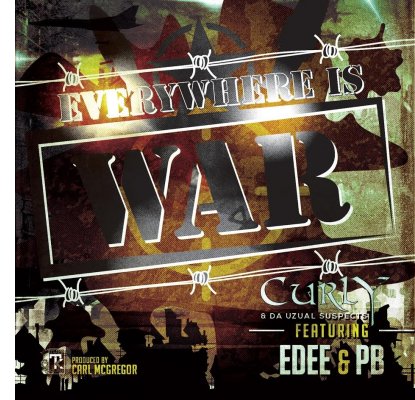 For more information/
Interviews/

Booking

Check out Curly's music:

Available NOW at:

Social Media:

Instagram: @pupacurly

Twitter: curly@tkruffy

Previous Release/work:

"Paint the White House Black" by George Clinton & the P-Funk

(guest performance on the single & music video)

"Crack is a Killa" single

"You Must Wake Up" single

What's Wrong With This World? Album

Sweet Belizean Girls Various Artist album

"Dam Say Den Free" Mandela single

"We Da Fi Ya!" single

"Big Earthquake" ft. Eljai & Stallion single

"Habina Hawama" single