In 2016, authentic Kush civilization was revisited with the release of "Kings and Queens" by Mason di Emperor. On 22 November 2017, further campaigning on the UK legacy of Lover's Rock, a style of reggae noted for its romantic, lover's music; Mason di Emperor releases "Lover's Rock". This album retraces the roots of British Sound System culture and Notting Hill Carnival in the UK while simultaneously paying homage to the origin of Rock Steady brought by Jamaican immigrants from Reggae's birth land.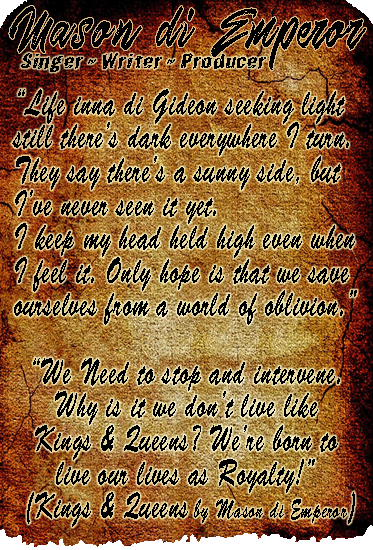 Mason di Emperor - Lover's Rock reflects inner-peace and harmonious tones in the healing of hearts and relationships; families. A common unity, contributing to Mother Earth and universal healing to Bless the Children.
Mason di Emperor salutes Black British Music and UK Lover's Rock Queens such as Jean Adebambo and Louisa Mark (sorely missed), Janet Kay, Carroll Thompson, Sade, Sandra Cross, Deborah Glasgow, Sylvia Teller, Kofi, Winsome, Janet Lee Davis and Janet Kenton as well as many others; embracing both original international hits and versions of well-known love songs containing profound and heartfelt lyrics.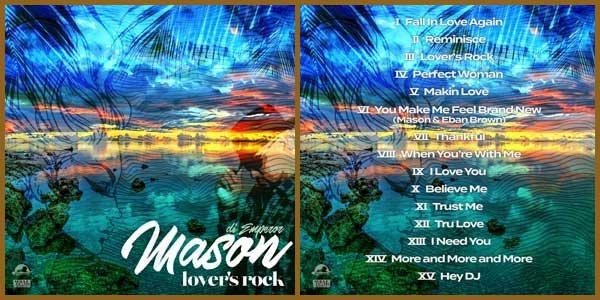 Fifteen major hits, including two excellent covers: "Fall In Love Again", "Reminisce", "Lover's Rock", "Perfect Woman", "Makin Love", "You Make Me Feel Brand New (with Eban Brown, lead vocalist of

the Stylistics

')", "Thankful", "When You're With Me", "I Love You", "Believe Me", "Trust Me", "Tru Love", "I Need You", "More and More and More", "Hey DJ"; Totaling over 57 minutes of music.
Definitely a Lover's Rock album; several favorites on there. Very mellow vibes, production on point; You Make Me Feel Brand New and I Need You are excellent covers." Donovan Williams - Director, VPAL Music, LLC
Mason di Emperor "Lover's Rock" Available Everywhere
Click Here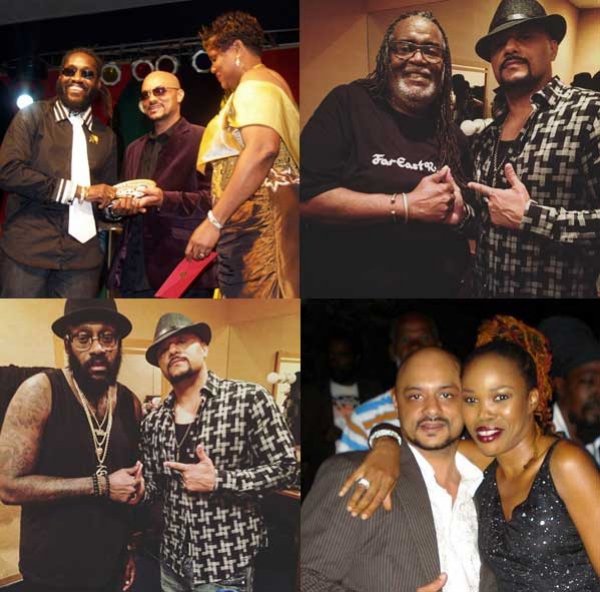 MASON DI EMPEROR's MOST RECENT VIDEO RELEASES

featuring the lead vocalist from the Stylistics, Eban Brown
CONTACT / ADDITIONAL INFORMATION
Booking / Management: Dionne Lawson +44-20-8133-7113 /
Email
Instagram | Facebook | Twitter @masonmuziq