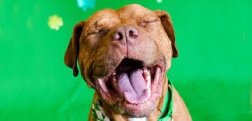 Poison Prevention Awareness Month

MARCH 3:

MARCH 5-11:

Professional Pet Sitters Week

MARCH 13:

K-9 Veterans Day

MARCH 18-24:

Poison Prevention Week

MARCH 23:

National Puppy Day

MARCH 28:

Respect Your Cat Day

How to Celebrate Respect Your Cat Day On March 28th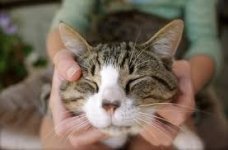 1.

Go ahead schedule it, put it in your calendar "Time with my Kitty". Our lives get so busy, but it's definitely worth taking some time to give your kitty some TLC. This will only further the bond between you two.
2. Get your cat a new cat toy
Sometimes showing your love is as easy as a quick shopping trip to refresh the catnip mouse or getting a new scratching post to replace the old beat-up one.
3. Find fun new games or places your kitty likes to be petted today, even if it takes a bit of experimentation. Try new ways to make your cat happy, does your cat like to play peekaboo with you behind the curtain?
VetStreet works to connect pet owners with high quality veterinary care and enable owners with the tools and education to create a happy, healthy and lasting relationship with their pets.
Convening experts in the fields of veterinary medicine, public health and parasitology, The Pet & Parasites unique research interest gives it a special place on the web.
Dogster seeks to educate, inform, and encourage visitors on how to best care for their dog. It brands a strong point of view toward dog adoption and encouraging patrons to solicit responsible breeders. Weekly website features are from respected vets and trainers. Dogster hosts a bounty of blogs covering all aspects of dog culture and archives a full spectrum of dog know-how, from the silly to serious.
Intentionally avoiding a overarching focus on cat humor and cat entertainment posts, The Cat Site instead focuses on educating its readers on cat care and the promoting the welfare of their feline friends.
PetMD is a massive compilation of pet health and wellness knowledge on the web. Written and vetted by top veterinarians, petMD has an expansive library with over 10,000 articles, a pet health encyclopedia, a symptom checker to reference what is ailing your pet and a healthy weight calculation tool.
Founded on the motto that "Every Dog Matters," every product sold on I Heart Dogs was valued with a certain number of meals which were then donated to dogs in need. I Heart Dogs carries merchandise spanning clothing (human and canine), pet supplies and health care items, housewares, and jewelry. I Heart Dogs feels modern, young and is extremely user friendly.
As a dog breed advisor, dog trainer, dog author, and all around dog enthusiast, Michelle Welton runs her site with her honest insight from her decades of experience with dogs guiding the conversation. Instead of textbook answers, visitors to Your Purebred Puppy get her sage advice and guidance for understanding and making dog decisions.
The Dodo was founded as a destination hub of highly engaging animal content. Showcasing videos and stories, The Dodo wants to tap into the natural ways animals create emotional responses in humans and give its visitors high-value interaction with animal content.

Follow Largo Veterinary Hospital on Social Media
We're Itching To Help Your
Do you have a pet that is constantly itching and licking from allergies? Do you give your pet daily medications to help with itching from allergies? Did you know that more than 50% of allergy cases in pets are caused by the world around them?



The Four Most Common Pet Allergies:


INHALENT(most common): The same inhaled allergens that affect humans: tree pollens, grass pollens, weed pollens, molds, mildew, and the house dust mite.
INSECT: Fleas, Mosquitoes, Spiders & Ticks
FOOD: Most frequently develops in response to the protein component of the food; for example, beef, pork, chicken, or turkey.
CONTACT(least common): bedding, flea collars, things that come in contact with your pet's skin.

We want to help your pets get some relief. At Largo Veterinary Hospital we offer allergy testing. If your pet's test does reveal allergies we want to work with you to create a plan best for your pet. We offer different approaches to reducing allergic reactions.

For example many people don't know that there are prescription diets that can provide your pets some relief. We have prescription diets for both dogs and cats. These diets help pets that are suffering from atopic dermatitis, contact dermatitis and flea allergy dermatitis.

So how does it work? When allergens penetrate a dog's defective skin barrier, the skin becomes inflamed causing cells to release histamine and inflammatory cytokines in the skin and that causes your pet to itch. Some prescription foods build a healthier skin barrier so that it can repel allergens.

If you would like for us to test your pet for allergies or talk to Dr. Daniels about the special diets we carry, please call our office to schedule an appointment. 727-584-8370



In honor of March being Poison Prevention Awareness Month, we would like
to educate you on how to pet-proof appropriately. This hopefully will avoid the inevitable heartache that so often happens when a beloved pet is accidentally poisoned. Awareness is the key to preventing poisoning emergencies. Almost 91 percent of calls to Pet Poison Helpline in 2012 involved dogs – a testament to dogs' curious nature and indifference to eating just about anything. Of these calls, nearly half were for dogs that ingested human medications. It's clearly wise to keep medications out of their reach, but there are many other common, household substances toxic to dogs and cats.
Dog Poisons:
Cat Poisons:

Chocolate
Mouse and Rat Poisons (rodenticides)
Anti-inflammatory medications
Xylitol (sugar-free gum & more)
Grapes & Raisins
Antidepressant Medications
Acetaminophen (e.g., Tylenol)
Vitamin D Overdose
Stimulant Medications (e.g., for ADD/ADHD)
Fertilizers
If you suspect your pet has ingested any of these items or any other questionable substance, call Pet Poison Helpline or Dr. Daniels Immediately. Accurate and timely identification of the suspected substance is very important.

24/7 Animal Poison Control Center

855-764-7661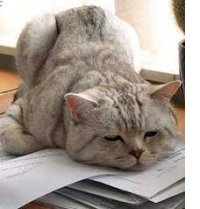 Daylight Savings Time Starts, So "Spring Forward" an Hour Saturday Night!
Our March 2018 Pet of the Month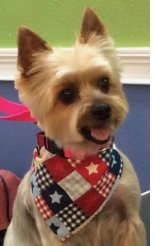 Hi my name is Wally and I am an 8-year-old Yorkie. My mom says I am special because my very first day of joining the family it was love at first sight and I ran straight to her. The rest was history as my owners say because even now I can't stay with anyone else, I have separation anxiety so I get to go everywhere they go...even to the grocery store, yum! Something funny that I love to do is lick my dad's face continuously when I get home and nibble his shirt until he gives me a treat. I can be very active so I run up and down and up and down the stairs at home. I am so spoiled that I even get to sleep in bed between my owners with my own pillow and blanket. Life is good. Don't tell Dr. Daniels but I love Milk Bones; they are my favorite treat!