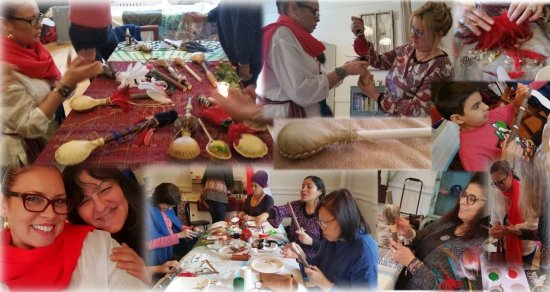 Thanks to Mia Roman & All Rattle Makers!


Shake, Rattle & Drum



"Wind now begin to sing & Wind now begin to blow"
SFR with Open Arms Welcomes Back Our Beloved
Mama Susana G. Tapia León
"VOICE AND DRUMS"
As Healing Medicine
Sat. March 24th

11am-5pm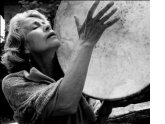 The calling of the drum invites the voice to respond, listen and move the body according to the rhythms long imprinted in the memory of life.
An opportunity so needed in our busy lives, as a way to remember how the voice works as a constant expression of our hearts
.
More Info on Voice & Drum with Susana G. Tapia Leon
Indigenous Medicine The Art of Cord Cutting
with Henry Flying Eagle Bear & Irma StarSpirit Turtle Woman
Sun. March 18th * 1pm-5pm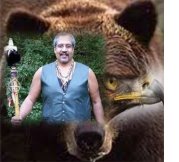 Come join us for this beneficial class to help all types healers, from beginners on the path and energy workers of all Nations.
This art of cord cutting will teach you how to use cord cutting with simple exercises and meditations that help you separate energy from others that is not needed within your energy field and body. You will begin by learning how to work on and clear dark heavy energy and learn to cut these energy ties from others, disease & misfortune.
Crystalline Spring Equinox
with Irma StarSpirit Turtle Woman
Tues. March 20th

*

7pm - 9:15pm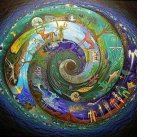 We celebrate into Spring allow to move with sound, movement and working with the seeds of illumination as we take a travel with shamanic journey of renewal through sacred soul travel through sacred geometry of our Spirit's design.
Info for Crystalline Spring Equinox
with Irma StarSpirit Turtle Woman
Sat. March 31st * 10 am - 5:30pm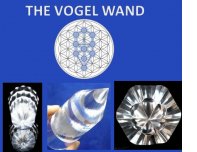 In this one day intensive presented once a year, we explore and learn the techniques of the crystal Vogel Wand which emits a vibration which extends and amplifies the power and grasp of the user's mind. Intent used within the laser wand, radiates energy in highly concentrated form.
The Vogel Wand is used as an extraction healing tool, it is an in depth precision crystal light-healing tool and is a must for Reiki, Shamanic & Crystal healers to learn, identify them and use for your healing work.
Toltec Drum & Dream Night
with Irma StarSpirit Turtle Woman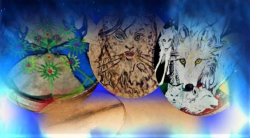 You are invited for an evening of drumming & dreaming, as we drum we will play with call backs, and find inspiration to find power songs.
Entering Toltec Dream time techniques to accompany your Drumming.
Dreamers use the energetic web of tonal (physical energy body teachings)
and nagual (natural Spiritual instincts of the energy body) as we work with the mastery of awareness and intent.
Info on Toltec Drum & Dream Night
Native American Music and Dance for Healing
with Chief Reggie Herb Dancer Ceaser Sagamore
Sun. April 8th* 1pm - 5pm
Early Bird Registration ends on March 15th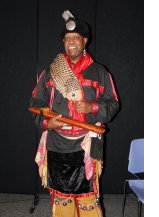 C
ome and join us for a rare opportunity to learn and share Traditional Native American Medicine, What is the Native American Flute?
Learning about the Native American Flute , it's history, how the Flute has been used for Healing and it can be used for a Healing Ceremony.
We will also learn how to play in a Flute Circle. Students who would like to play or who would like to learn how to play will need a G minor Flute, (if you do not have a Flute you can help us by playing one of the Hand Drums). Flutes will also be for sale, open link below for more info.
More Info on Native American Music & Dance for Healing
Medicine Drum Making with Mia Roman
(Extended Time to Register)
New Date Sat. April 14th * 12 Noon - 5:30pm

Deposit Due by March 28th for Materials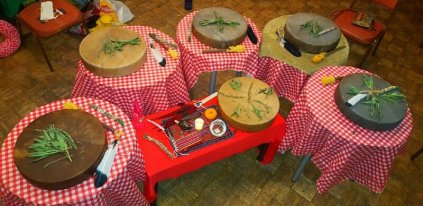 In this full day workshop, you will be shown the full art of drum making in the traditional way using lacing cut from the same hide. Thus keeping the spirit of the animal within the drum, in a day of ceremony, honoring the spirits of the animal and the tree. When you have birthed your drum,
Mia will lead you on a journey to connect with the spirit of your medicine healing drum.
Info on Medicine Drum Making
Shamanic Reiki with Robert Levy

(Co-Author of Shamanic Reiki)
Sat. April 28th * 10am-5pm
Early Bird Registration ends on March 28th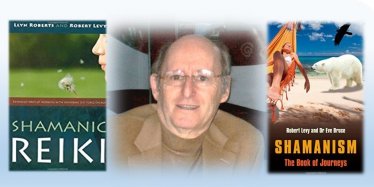 In the brief time of our workshop, you will learn how to combine Reiki with the Shamanic Journey. You will learn to include in your healing sessions not just the Universal Energy, but how to make your client (with their permission, of course) an intragyral part of their own healing process.
This not only empowers you, but it will empower your client. Traditional Reiki fails to do that. Shamanic Reiki does.
Having knowledge of both Reiki and the Shamanic Journey will be very helpful.
Info on Shamanic Reiki
Sun. May 20th * 11:00 am -5:00 pm - Power Signs with LiZhen
Yoloxochitl Atl Wang
Early Registration Now Open:
Sat. May 19th- 12 noon - 6pm - One Hour "FREE CRYSTAL HEALING or CRYSTAL READING SESSION" with 2018 Graduating Crystal Healing Students, Limited to the First 14 Registrants
2018 Open Registry for Apprenticeship Programs
with Irma StarSpirit Turtle Woman