Happy Spring Love Everyone &
Happy Holy Days
Thank you for your prayers and unconditional love.
A Special thanks for those whom participated in the Spring Equinox Event, gratitude to our Brother Henry for the Indigenous Medicine; Cord Cutting & Special thanks to our Mama Susana Tapia Leon & all who shared a beautiful day with us in Voice & Drum.
Look forward to seeing you for more beautiful medicine gatherings and workshops soon.
with Irma StarSpirit Turtle Woman
This Sat. March 31st * 11 am - 5:30pm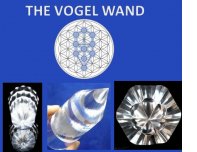 In this one day intensive presented once a year, we explore and learn the techniques of the crystal Vogel Wand which emits a vibration which extends and amplifies the power and grasp of the user's mind. Intent used within the laser wand, radiates energy in highly concentrated form.
The Vogel Wand is used as an extraction healing tool, it is an in depth precision crystal light-healing tool and is a must for Reiki, Shamanic & Crystal healers to learn, identify them and use for your healing work.
Time to Rejoice with Joy, Song, Sound & Family
with Susana Tapia León & Irma StarSpirit Woman
Sat. March 31st * 7pm - 9pm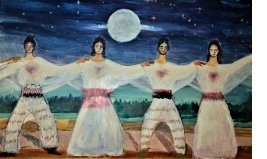 Join us at our Song and Sound Family Circle with Susana Tapia León & Irma in an evening to relax with our family.
A time to share with laughter,

joy and songs into our heart with our family.
Toltec Drum & Dream Night
with Irma StarSpirit Turtle Woman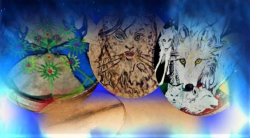 You are invited for an evening of drumming & dreaming, as we drum we will play with call backs, and find inspiration to find power songs.
Entering Toltec Dream time techniques to accompany your Drumming.
Dreamers use the energetic web of tonal (physical energy body teachings)
and nagual (natural Spiritual instincts of the energy body) as we work with the mastery of awareness and intent.
Info on Toltec Drum & Dream Night
Native American Music and Dance for Healing
with Chief Reggie Herb Dancer Ceaser Sagamore
Sun. April 8th* 1pm - 5pm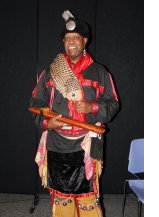 C
ome and join us for a rare opportunity to learn and share Traditional Native American Medicine, What is the Native American Flute?
Learning about the Native American Flute , it's history, how the Flute has been used for Healing and it can be used for a Healing Ceremony.
We will also learn how to play in a Flute Circle. Students who would like to play or who would like to learn how to play will need a G minor Flute, (if you do not have a Flute you can help us by playing one of the Hand Drums). Flutes will also be for sale, open link below for more info.
More Info on Native American Music & Dance for Healing
Medicine Drum Making with Mia Roman
"The Last Opportunity to Register"

Sat. April 14th * 12 Noon - 5:30pm
Deposit Extended until

March 30th

for Materials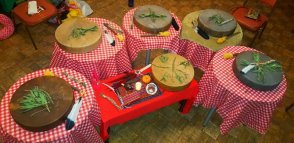 In this full day workshop, you will be shown the full art of drum making in the traditional way using lacing cut from the same hide. Thus keeping the spirit of the animal within the drum, in a day of ceremony, honoring the spirits of the animal and the tree. When you have birthed your drum,
Mia will lead you on a journey to connect with the spirit of your medicine healing drum.
Info on Medicine Drum Making
Shamanic Reiki with Robert Levy

(Co-Author of Shamanic Reiki)
Sat. April 28th * 10am-5pm
Early Bird Registration ends on March 28th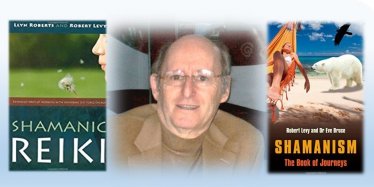 In the brief time of our workshop, you will learn how to combine Reiki with the Shamanic Journey. You will learn to include in your healing sessions not just the Universal Energy, but how to make your client (with their permission, of course) an intragyral part of their own healing process.
This not only empowers you, but it will empower your client. Traditional Reiki fails to do that. Shamanic Reiki does.
Having knowledge of both Reiki and the Shamanic Journey will be very helpful.
Info on Shamanic Reiki
MedicineWay Community Healing Circle
with Irma StarSpirit Turtle Woman
Sunday, April 29th * 2pm - 5pm

We invite you to the MedicineWay Community Healing Circle.



A place to receive and also give healing, through sound, Reiki, shamanic work, body work, all are invited to come and participate. You can just come to give or receive healing or enjoy both sessions.



Info on Community Healing Circle
Must Register before April 27th, No walk ins on day of

Shamanic Intake Process & Diagnostics
with Larry Furtsch
& Irma StarSpirit Turtle Woman
Sun. May 6th * 11am - 5:30 pm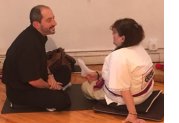 Workshop in which we will explore skills to quickly identifying the underlying issues that bring clients into your office and quickly transitioning to work without drawn out story.
Explore different techniques for looking through your client to reveal energies, patterns and engrained beliefs that sit at the root of the symptoms that bring them to you. Examine through demonstration, discussion and practical exercises the different perceptual states, cultural and familial belief systems, mythic role identification and the way they effect the individual.
Info Intake Process & Diagnostics
Sign Up For One Hour "FREE CRYSTAL HEALING
or CRYSTAL READING SESSION"
May 19th- 12 noon - 6pm

with 2018 Graduating Crystal

Healing Practioners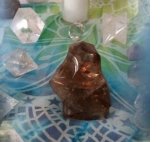 We have extraordinary talented crystal healers, who are offering this day to do healing/reading for the community.
Please email Irma at shamanicfirereiki@gmail.com if you wish to have a session, please inform me of time and type of session you need.
On the Title Bar of the Email "Free Crystal Healing/Reading"
Thanks for helping support our future Crystal Healers & Practioners!
Learn More of Crystal Sessions & Registry
Power Signs & Power Animal Healings
with LiZhen Yoloxochitl Atl Wang
& Irma StarSpirit Turtle Woman
Sun. May 20th * 11:00 am -5:00 pm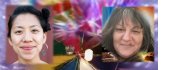 Come join us for a experimental workshop working with Astrologic Power signs and Power Animals.
Astrology is a guide.
It is a roadmap nudging us toward our own wisdom and helping us evolve into our life purpose.
Just like an animal totem, or a beloved ancestor, the planets speak to us. They can help us work with what's difficult and teach us how to evolve. They can also help us see our own greatness and show us how to develop our gifts and share them.
More Info on Power Signs & Power Animal Healings
Direction of Change Through the Sacred Hoop
with Irma StarSpirit Turtle Woman

The Medicine Wheel, is known also as the Sacred Hoop,

has been

used by the Native American tribes for health and healing.
It embodies the Wheels Directions, which become symbols of wisdom that helps us with the present cycle of life and detours us for the change to bring balance.
Info on Sacred Hoop & Medicine Wheel
Sun. June 3rd * 11am - 5:30 pm - Vogel Wand II Power of Creative Intention with Irma StarSpirit Woman
Info on Vogel Wand II Power of Intention (Open Registry to those who have taken Vogel Wand Technique)
Tues. June 12 * 7 - 9 pm - Expressing the Fifth Chakra Finding Your Voice with Irma StarSpirit Turtle Woman
More Info on Expressing the 5th Chakra
Sat. June 16th * 11am - 5:30 pm -

NEW

Vogel Wand III Intention through Unconditional Love with Irma StarSpirit Turtle Woman
More Info on Vogel III
(Open Registry to those who have taken Vogel II Power of Intent)