Back by Popular Demand
MedicineWay Indigenous Traditional Healing
Retreat; A 3-day Intensive
at the Berkshires, PEASE Farm
with Irma, Judith
& Brother Henry
Sept. 28, 29th & 30th
Join us for a special MedicineWay Retreat at the Pease Farms, located on a 92-Acre Farmstead in historic Rensselaer County.
There is also a residential farm you can visit while you stay. P
artake of all 3 days or take in an individual celebrations or workshops.
Plenty of time to explore and enjoy the space for relaxation.
(Info on how to register below)
Classes may be taken individually or register for all classes as a weekend retreat.
Indigenous Sound Healing; Conscious Sound Travels Into the Sea of Awareness
with Judith Grasshopper & Irma StarSpirit Turtle Woman
Friday, Sept. 28th * 7pm – 9:30 pm

Cost: $35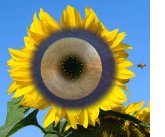 Join us into a vast ocean of
sounds with indigenous instruments and rhythms.
Be-ing in Joy with the gift of sound, movement and allow it to spiral into your divine form.
The combination of medicine vibrations that invoke air, fire, earth, water and intergalactic space. As the instruments form a union to open a gateway into what is "Abstract Sound". The mystery of the space within the body as well as the space around it.
Welcome the unlimited sound to free your soul's inner light.
DOCTORING WITH POWER ANIMALS
with Irma StarSpirit Turtle Woman
& Brother Henry Flying Eagle Bear
Sat. Sept. 29 * 12 noon to 4 pm
Working with our Totems and body talk within our system, with the help of finding the stories of pain, disease, your energy and how it's flowing. The Totems become the old medicineway healers, doctoring the Spirit, Mind & Body.
Come and find the relationship of your totems and your higher-self, clearing restoring, finding the map of your empowerment. You have the option to see the larger grander perception and sensing where and why you are losing power, allow the totems to begin the doctoring. Techniques of shape-shifting as Medicine healers, understand this deeper connections to "All Our Relations" done through this practice of working with Spirit Animals, the elemental's and nature. To feel the movement of grace which take form of eagles, condors, hawks and the flight of all the bird nation, wolves howling, understanding the wolf pack and running of the wilderness, bears hunting and protecting, and Jaguars stalking in the night and within the underworld working with the shadows. These transformational shifts of perception can change, the sense, feel, can evolve to become our animal guardians in the most powerful forms.
Brother Henry will be the fire keeper in a Fire Celebration in the evening, in which a dance of our power animals can take us to enter a shift of reality. Also prayer ties done throughout the day class, will be burned and released in a ceremonial fire in the evening at 7pm.
GRANDFATHER FIRE CELEBRATION
with Brother Henry Flying Eagle Bear
& Irma StarSpirit Turtle Woman
Saturday, Sept. 29th * 7pm – 9pm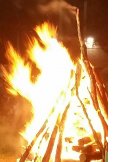 Come join us in celebration as we dance, drum, rattle and sing, enjoy sharing stories and prayer with a Sacred Grandfather Fire Ceremony, as we call in new intentions and let go of all that no longer serves us. We call in Our Ancestors to join us in remembering the medicine way of our elders.
Share and rejoice with great gratitude of life and the abundance within all that is around us.
Bring your drums or rattle if you have them. Some rattles will be shared for the evening.
A VISION QUEST OF SACRED WHEEL OF LIFE
with Irma StarSpirit Turtle Woman
Sunday, Sept. 30th * 10am -3pm
Our Vision quest through the medicinewheel we will experience in nature as each individual will seek to interact with a guardian spirits and the ancestors and healing signs of Pease Farm. We will engage this time with sacred silence and prayer, as we find sacred objects to create a medicinewheel at the end of the day. Offerings will be done throughout the day for the land which provides us with gifts.
Listening and seeing the signs, as a personal witness "quester" as you spend time alone, entering the hearts of the elementals. As we celebrate the life's wheel and its transitions to the places we are walking towards. The ceremony will be the marking of the depth of your path, strengthening, enlightening, empowering, humbling and find trust within oneself.
Discover you divine sacredness within the wheel of life, in the evening towards the end of the day, we will create our medicinewheel of life and embrace our paths directions.
To Register please contact: Louise (ISA) Stanfiel at 212 505-2552 or email:
wintersteyn@gmail.com
Complete stay at the Bed & Breakfast:
Individual One night stay is $60 or Two night stay $100.
Available ALL 6 meals (breakfast, lunch and dinner) for $75, or any one meal available for $15.00
Cost: 3 Day Healing in the MedicineWay Retreat $225 /or
Individual Class Cost (see below)
Fri. Indigenous Sound Healing; Conscious Sound Travels Into the Sea of Awareness $35
Sat. Indigenous Totem Animal Doctoring is $78
Sat. Grandfather Fire Celebration $35
Sun. Vision Quest of the Sacred Wheel $77
Location: The Retreat at Pease Farm, 15652 Rte 22
( cross road is Pease Road), Stephentown, NY ,
12168
About Our MedicineWay Traditional Teachers/Elders: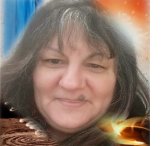 Irma StarSpirit Turtle Woman
is a Medicine Woman honoring the ways of the curanderas and medicine elders of her Maya & Taino heritage. She is a practioner & teacher of Shamanism & Reiki, Sacred Geometry Crystals and a Toltec Dreamworker/weaver.
She uses sound healing, crystals and works with the "poderios" the elemental forces to keep an open channel of communication to the Great Spirit. Her style is accompanied by prayer work and traditional indigenous ceremonies to help heal her community with heart.
Contact Irma

email

starspiritwoman@gmail.com
Judith Grasshopper
is a Certified Karuna Reiki Master Practitioner and Teacher, Certified Ordained Interfaith Minister, Certified Sound Therapist, Certified Reiki Crystal Healer offering certification programs in various levels of Reiki Healing.
Vibrational Sound Healer and Gong Practioner.
Contact Judith

danceinharmony53@gmail.com
Brother Henry Flying Eagle Bear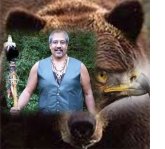 Brother Henry Flying Eagle Bear is an Elder of Cherokee, Shoshone, and Taino heritage among other blood.
Henry practices tobacco medicine and is a Sacred Pipe Carrier.
He is a practioner of the art of cutting past ties and interpreting animal signs totems.
Contact Brother Henry eaglelake138@gmail.com