HAPPY FATHER'S DAY TO ALL!

"
Hear me, four quarters of the world– a relative I am! Give me the strength to walk the soft earth.
Give me the eyes to see and the strength to understand, that I may be like you.
With your power only can I face the winds.
Great Spirit…all over the earth the faces of living things are all alike. With tenderness have these come up out of the ground.
Look upon these faces of children without number and with children in their arms, that they may face the winds and walk the good road to the day of quiet. This is my prayer' hear me!"
A Sioux Prayer
New Date

Master Crystal Attunement

with Irma StarSpirit Turtle Woman

This Sat. 16th* 4pm-7pm

Have you ever owned a crystal you have always been fond of, the energy makes you feel calm and filled with electric magnetic energy. Or perhaps you might already be the caretaker of a Master Crystal that might need a recharge, here is the opportunity to attune or re-attune your Master Crystal.
More Info on Master Crystal Attunement
Back by Popular Demand

The Vogel Wand Healing Technique

with Irma StarSpirit Turtle Woman

Special Two-Day Evening Training

Tues. June 19th & Wed. June 20th

6:30pm-9:30pm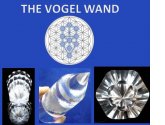 In this two-day evening class intensive we explore and learn the techniques of the crystal Vogel Wand which emits a vibration which extends and amplifies the power and grasp of the user's mind.
Intent used within the laser wand, radiates energy in highly concentrated form, and this extremely benevolent energy may be transmitted into objects or people at will. Discussed are Marcel Vogel's cut & design was inspired by the Tree of Life, manifested to help humanity and to assist in the alternative healing world. We are living and fulfilling his dream.
Info on Vogel Wand Healing Technique
Summer Solstice Celebration

Welcome In The Sun

with Irma, Rosangel & Judith

Thurs. June 21 * 7pm-9:30pm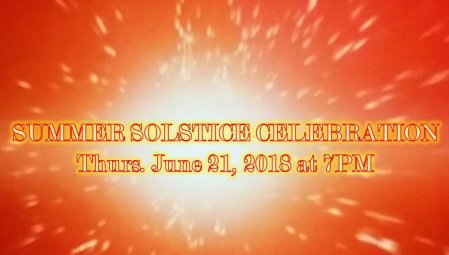 As we enter the Summer Solstice on

June 21st

marking the longest day and shortest night of the year.





Let us connect to our central star, the Sun. A special day when the Sun light is at its strongest and shines it's brightest. Honor your inner and outer light, with a solar infusion of song, music, dance, prayers & special blessings.



Info on Summer Solstice Event
Please arrive a few minutes earlier, Lobby door closes at 7pm

Gong Sound Harmonic Circle

with Judith & Friends

June 22 * 7:30pm-9:30pm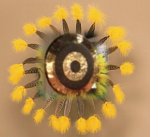 We welcome you back to the Gong Sound Harmonic circle. All are invited to find a solace place of relaxation in a Sacred Space of Vibration & Sound with Sacred Gong and Tibetan Singing Bowls, bells and other instruments.

Enter and let your Spirit Breath, Relax, Receive, and let it flow into a deep state of meditative state of relaxation and serenity, which allows healing to come into the body, mind and spirit. Aligning to the Earth and balancing your chakra energy from your Earth Star to your Soul Star.

Info on Gong Sound Harmonic Circle
Lobby Door opens at 7:25 pm - Door Closes at 7:45pm, Please arrive on time.

REIKI A.R.T. & MASTER PROGRAM

Reiki Master Certification Program

Full day: Sat. & Sun. June 23 & 24* 10am-7pm

Evening Hrs. Mon. June 25 & Tues. June 26* 6:30pm-9:30pm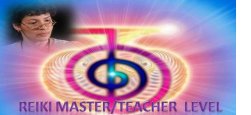 Further advance your Reiki with this opportunity to enter the Master Level. The class is a combination of lecture, discussion and hands on experience.

Practice time includes giving and receiving a complete Reiki treatment using all the hand positions, self -treatment and practice using all the symbols including distant healing. Practice using all the Japanese Reiki Techniques.

Info For Reiki Master Certification

"Free" Introductory Night

Presentation of MedicineWay Courses

with Irma StarSpirit Turtle Woman

Wed. June 27th * 7pm - 9pm


Join Irma for a free introduction of MedicineWay courses being offered. The MedicineWay Apprenticeship (shamanism) program, Being in Dreaming and Crystal Healing Level I, laying of the stones.

The courses being offered this year begin in Sept. 2018
Please bring a crystal and rattle.

Must RSVP to attend.

Free Introductory Of MedicineWay Courses
Lobby Door opens at 6:55pm - Door Closes at 7:15pm, please arrive on time.

Toltec Dream & Drum Night

with Irma StarSpirit Turtle Woman

Fri. June 29th * 7pm - 9pm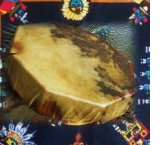 You are invited for a night of drumming & dreaming, as we drum we will play with call backs, and find inspiration to find power songs.

All are welcomed! Bring your favorite drum and let's get back into the groove of ceremonial drumming, chanting and dancing. Rattles are also welcomed.

Info on Dream & Drum Night
Lobby Door opens at 6:55pm - Door Closes at 7:15pm, please arrive on time.

* NEW DATE *

"As per the request of many"

Master Phi Vogel Wand III

Intent of Unconditional Love

with Irma StarSpirit Turtle Woman

Sat. June 30th * 11am-5:30pm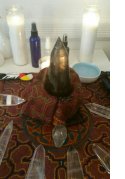 A well awaited class for those who have completed Vogel Wand Healing Technique Intensive Level I & Vogel Wand Power of Intent, Level II.

The crystal matrix of the Phi Vogel Wand work within the fields beyond space and time. The sacred geometry of the Vogel wand transfers information directly to the healer.

More Info on Vogel III
(Open Registry to those who have taken Vogel II Power of Intent)

CRANIOSACRAL in a Native American Way

with Nita M. Renfrew, LMT AADP

Sat. & Sun. July 14 & 15 * 10am - 5pm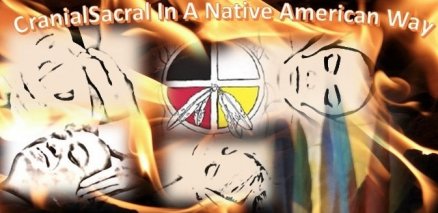 Enhance your Energy Healing practice by learning basic Integrative CranioSacral methods in a Native American Way.

CranioSacral therapy, which originated in Native American bodywork, works to balance, release, and activate the body's core CranioSacral system (the brain and cerebro-spinal fluid). It combines touch and manipulation with deep energy work to restore function and flow to the musculo-skeletal tissue, reset the nervous system, and bring about healing, including of recent as well as longtime trauma and physical injuries.

CranioSacral in a Native American Way combines beautifully with Energy Healing, especially Reiki. In this two-day class you will learn how to look "with an Indian eye," combining/integrating smudging, calling in the directions and spirits, and praying with song, drums, rattles, and feathers.

Info on CranioSacral in a Native American Way


Private Sessions Available

with Judith or Irma

Weekdays, Evening & Weekend Sessions Offered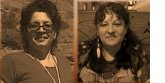 We are open for Private Sessions, we offer Reiki, Shamanic, Crystal or Sound Healing.

Contact us if you would like to schedule an appointment at earliest convenience shamanicfirereiki@gmail.com