The Galactic Butterfly, Hunab Ku

This symbol of the Galactic Butterfly represents all of the consciousness that has ever existed in this galaxy.

This is all of our physical ancestors both human, animal, reptile, fish, winged ones, insects and plants as well as the consciousness which organized all of the raw material from a whirling disk into stars then planets and solar systems. It represents "All our Relations".

It is called Hunab Ku to the Maya indigenous people they refer to it as "The Galactic Butterfly", (which translates as "Only One God").

Butterflies are seen as ancestors returning for a visit to physicality.

Let the butterflies of Summer broadcasts there presence to you to actively remind you that through them we remember the consciousness of our galaxy.

Our Featured Workshop of the Month

SFR is Happy to Welcome Back

Nita M. Renfrew, LMT AADP in

CRANIOSACRAL in a Native American Way

Sat. & Sun. July 14 & 15 * 10 am - 5 pm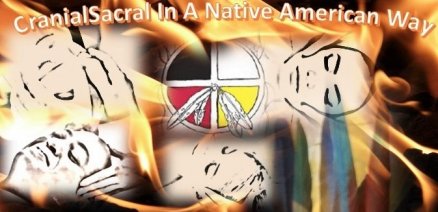 Enhance your Energy Healing practice by learning basic Integrative CranioSacral methods in a Native American Way.

CranioSacral therapy, which originated in Native American bodywork, works to balance, release, and activate the body's core CranioSacral system (the brain and cerebro-spinal fluid). It combines touch and manipulation with deep energy work to restore function and flow to the musculo-skeletal tissue, reset the nervous system, and bring about healing, including of recent as well as longtime trauma and physical injuries.

CranioSacral in a Native American Way combines beautifully with Energy Healing, especially Reiki. In this two-day class you will learn how to look "with an Indian eye," combining/integrating smudging, calling in the directions and spirits, and praying with song, drums, rattles, and feathers: -

Basic theory and anatomy of the CranioSacral system
- How CranioSacral development in the embryo relates to healing
- How to listen to the CranioSacral rhythm
-What a stillpoint is and how to induce one
- How to balance the cerebrospinal fluid Unwinding
- Energy cysts
- Releasing the cranial bones
- Fluid and long tide
- Sutherland's fulcrum / Heart's SA Node
- Release the diaphragm
- Release the vertebral muscles (if there is time)

Click here for More Info & How to Register

"FREE EVENT" ReikiZen Circle

with Judith Grasshopper

Tues. July 3rd * 6:30 pm - 8:30 pm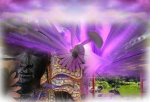 We are offering a "Free" ReikiZen circle to all levels of Reiki practioners & non-practioners; everyone is welcomed to exchange in giving and receiving a Reiki share session in a peaceful and comfortable setting.
Involve yourself with the light of Reiki touch, to balance health and well being as you stimulate your mind and body. All are welcome to chant and tone your favorite mantras and symbols.
Info on Free ReikiZen Circle

Qi Gong with Gong

~Good Vibes for Body, Mind, & Spirit~

with LinDel & Judith

Tues. July 10th * 6:30 pm-8:30 pm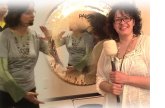 A "playshop" integrating sound healing with gentle movements.

Join Us for an evening of good vibrations with Sound and Movements! Everything in the universe vibrates ~ from the smallest particles, to our cells, to the planets in our Solar system.
Tonite we will practice Qi gong, which roughly translates as "energy practice, along with gentle movements, sound and meditation to channel your Qi in order to bring balance and calmness to the body, mind, emotions and spirit. In other words, a return to "good vibrations"!
More Info on Qi Gong & Gong

Ayni Summer Despacho Celebration

with LinDel Sandlin

Thurs. July 12 * 7 pm - 9:30 pm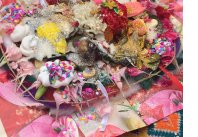 For Balance & Healing Yourself, All Our Relations and Mother Earth.



The making of Despacho medicine bundles originated in the Andes Mountains over five thousand years ago among the medicine men and women of the Q'ero people (ancient ancestors of the Inka).

Using items from the natural world, the medicine people created a Despacho as an offering bundle to the Divine to bring balance, healing and blessings to the people. It was also a gift of gratitude to honor the give-and-take of Life. After the ceremony, the Despacho bundle would either be burned for rapid transformation or offered to a large body of water or buried in the ground for a slower, gentler shift at the energetic level.

More Info on Summer Despacho

* Must Register to attend, please arrive by 6:55 pm-7:10 pm, Lobby doors close afterward.

Gong Harmonics Sound Circle

with Judith & Friends

Fri. July 13th * 7:30 pm - 9:30 pm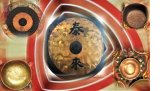 Welcome one and all we invite you to come and relax in a Sacred Space of Vibration & Sound with Sacred Gong and Tibetan Singing Bowls, bells and other instruments.

Enter and let your Spirit Breath, Relax, Receive, and let it flow into a deep state of meditative state of relaxation and serenity, which allows healing to come into the body, mind and spirit. Aligning to the Earth and balancing your chakra energy from your Earth Star to your Soul Star.

More Info on Gong Harmonics Sound Circle

* Must Register to attend, please arrive by 7:25 pm-7:40 pm, Lobby doors close afterward.

Icaro Song & Call to the Great Mystery

with Arelis, Irma & Cristina Maria

Thurs. July 19th * 7pm - 9:30 pm


Come and join us as this special group of medicine women lead and guide us to learn their favorite Icaros.

Icaro's are ceremonial power calls of light language learned from medicine elders or Healing Spirits, they are practiced during shamanic healing ceremonies, they open us to see dream visions and useful in healing the soul to bring strength to do cleansings for defenses. the shamans of the Shipibo tribe say that spirits especially plant medicine, call in the spirits of the others or the deceased.

These calling usually used in Ayahusca , San Pedro, Peyote medicine, they are used as protection and manage a ceremony and to link everyone together, creating a unified force of energy that swirls within ceremony.

More Info on Icaro Night

* Must Register to attend, please arrive by 6:55 pm-7:10 pm, Lobby doors close afterward.

MedicineWay Community Healing Circle

with Irma StarSpirit Turtle Woman

Fri. July 20th * 7 pm - 9:30 pm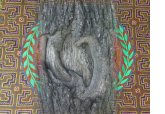 We invite you to a the MedicineWay Community Healing Circle.

A place to receive and also give healing, through sound, Reiki, shamanic work, body work, all are invited to come and participate.

You can just come to give or receive healing or enjoy both sessions.
As remembered by Dr. Lewis Mehl-Madrona the first healing circle's I attended was a safe haven to talk and also receive the energy to move and transform you body, spirit and mind. Healers unite and those in need come and experience a great intensive.

Info for Community Healing Circle

* Must Register to attend, please arrive by 6:55 pm-7:10 pm, Lobby doors close afterward.

Back By Popular Demand:

The Healing Drum Intensive

with Irma StarSpirit Turtle Woman

Sat. July 21st * 11 am - 5 pm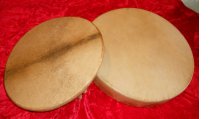 Open yourself up to a deep level of bonding & unfold the medicine between you and your drum. Begin with an the initiation of your drum into the healing world of Shamanism. Shamans connect to their drums in a deeper level, and they are healing tools and connecting with the waves of our voice they intertwining with the voice of the drum.



In this workshop we will play with different sounds, rhythms and overtones. Learn how voice also carries itself through the drum. Experience how vibration can move through the bodies energy fields, how blockages are removed and how we can restore, align, and awaken the 5 bodies. We have a tool that can extract energies no longer needed in the body and bring more fluidity to our blood and DNA.

Info on Healing Drum Intensive

The Children's Storytelling & Sound Circle

with Irma, Fatima & Judy

Sun. July 22 * 1pm-3pm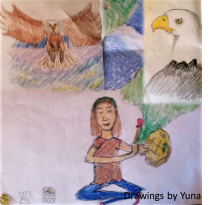 Welcome to the family sharing circle as we learn and have fun. Remember the old ways of traditional storytelling and into a circle where we also surround ourselves with movement, music and sound.

We will drum & rattle to rhythms of inner spirit to touch the soul. Creatively bringing forth the natural heartbeat which can be as intimate as the sound of breathe.

Info on Children's Storytelling & Sound Circle

Sacred Energy of the Wounded Healer

MedicineWay Techniques & Energy Healing

with Irma StarSpirit Turtle Woman

"A Day Event" Tues. July 24 * 12 noon - 2:30pm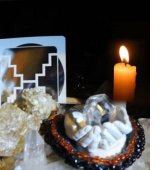 This a special day class is being offered to healers of all levels and modalities. The focus is on helping yourself restore energy and then be able to help others through special healing techniques and energy body work .

You will explore the power of your hands to open subtle energy points within the body and to enter the seven layers within the body, working with transmitting light, color and energy from your hands.

Info on the Sacred Energy of the Wounded Healer

Gentle, Restorative Yoga & Harmonic Sounds

with Andrea & Judith

Wed. July 25th * 7pm - 8:30 pm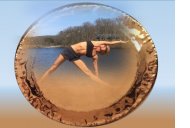 Come explore gentle and therapeutic yoga poses,deep releasing stretches with deep breathing and supported restorative poses with the sound and healing vibration of the crystal bowls and gongs.

We combine physical movement with sound and frequencies to penetrate into all the layers of our bodies to release stuck energies .The result is a deeply relaxed body and mind filled with healing vibrations and a deeper sense of connection to Spirit.

More Info On Gentle, Restorative Yoga & Harmonic Sounds

* Must Register to attend, please arrive by 6:55 pm-7:10 pm, Lobby doors close afterwards

Toltec Dream & Drum Night

with Irma StarSpirit Turtle Woman

Fri. July 27th * 7pm - 9pm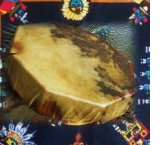 You are invited for a night of drumming & dreaming, as we drum we will play with call backs, and find inspiration to find power songs.

All are welcomed! Bring your favorite drum and let's get back into the groove of ceremonial drumming, chanting and dancing. Rattles are also welcomed. Some drums and rattles available.

Info on Toltec Dream & Drum Night

* Must Register to attend, please arrive by 6:55 pm-7:10 pm, Lobby doors close afterwards

Reiki I & II Certification Program

Full day: Sat. July 28th * 10am - 7pm

Evening Hrs. Mon. July 30 & Tues. July 31 * 6:30pm-9:30pm


Further advance your Reiki with this opportunity to enter the Master Level. The class is a combination of lecture, discussion and hands on experience.

Practice time includes giving and receiving a complete Reiki treatment using all the hand positions, self -treatment and practice using all the symbols including distant healing. Practice using all the Japanese Reiki Techniques.

Info on Reiki I & II Certification Program

Private Sessions Available with Judith or Irma

Weekdays, Evening & Weekend Sessions Offered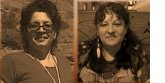 We are open for Private Sessions, we offer Reiki, Shamanic, Crystal or Sound Healing.

Contact us if you would like to schedule an appointment at earliest convenience shamanicfirereiki@gmail.com

Save the Dates for Our SFR Teachers:
All Events are held in Our New Home SFR, Soul Haven,

56 West 45th St. Suite 1703, Midtown, Manhattan,

Btw 5th & 6th Ave.