Reggae updates daily

...Follow us

Island Reggae Festival Set List Just Released for this Weekend's Festivities

Island Reggae Festival is this Saturday!

Experience Polynesian Culture through Music, Dance, Food & Art.

Fiji, Katchafire, Sammy J, Sons of Zion, more!

It all happens Saturday, July 14 at
Santa Clara County Fairgrounds
,
San Jose, CA
Fun for the whole family ~ carnival rides, face painting, etc.

34th annual Reggae On The River®
presented by High Times in association with the Mateel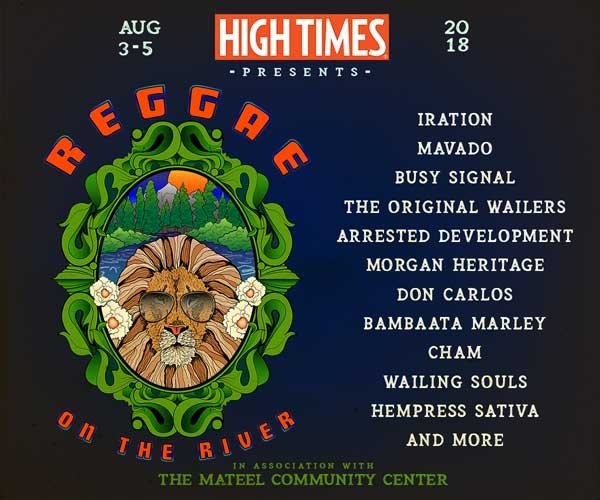 French's Camp- 657 US Hwy 101, Garberville, CA

Friday August 3rd-Sunday August 5th

3 day, single day, tickets, Premier camping, RV & Ambassador passes available online at
website
or through
Eventbrite
Kids 10 and under free with paid adult

REGGAE ON THE RIVER® 2018 Artist Lineup

Iration, Mavado, Busy Signal, The Original Wailers, Arrested Development, Morgan Heritage, Don Carlos, Bambataa Marley, Cham, Wailing Souls, Hempress Sativa and more to be announced in the weeks to come



Greetings Reggae Artists and Labels,

Need Radio Airplay?

Get your music to our master list of reggae radio stations & Sound System DJ's that we have been building for 24 years.

It's so easy…



Radio DJs need your song in MP3 format. W

e will send a formatted digital marketing piece, with your SONG DOWNLOAD LINK to our entire list of reggae radio DJs and Sound System DJs through a targeted emailer.

We can HOST your song on our platform and send them the LINK to download (or we can use your download link).


Click here for a sample of a recent happy client - Jah Rubal

~Press Release creation: $50


~

Hosting song on downloadable link: $50
~Formatting & Delivery to database: $75


June Special ~ 20% off. Get all of this through June 30 for $140.


How do you get started?
Simply email us this info (all in one email):

Name of your Song:

Name of your Album:

Name of Artist:

Name of Label:

Info about your song/album/artist with all Contact info and all your links (web, FB, Instagram, etc.) (about 500 words)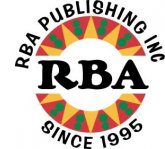 One .jpeg Image (CD cover, band, or logo)
Mp3 file of one song

Call, text, email, What's App if you need any guidance on your project. 707/630-3304

advertising@ReggaeFestivalGuide.com




A New Live Stream has been added for Reggae Sumfest 2018 The World Clash 20th Anniversary Celebration at Pier One on Thursday, July 19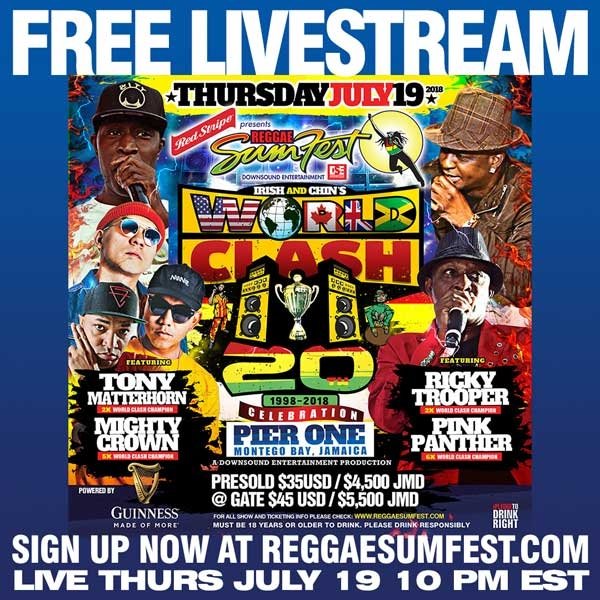 By overwhelming popular demand, a third free
L
ive
S
tream has been added to Reggae Sumfest…The Irish & Chin World Clash 20th Anniversary Party and Celebration will be live streamed for free
,
as well. Fans will be able to sign up to watch on the Live Streaming page of
website
…It all starts 10 PM EST / Jamaica Time Thursday July 19
.
Island Beats Magazine July 2018 Newly Released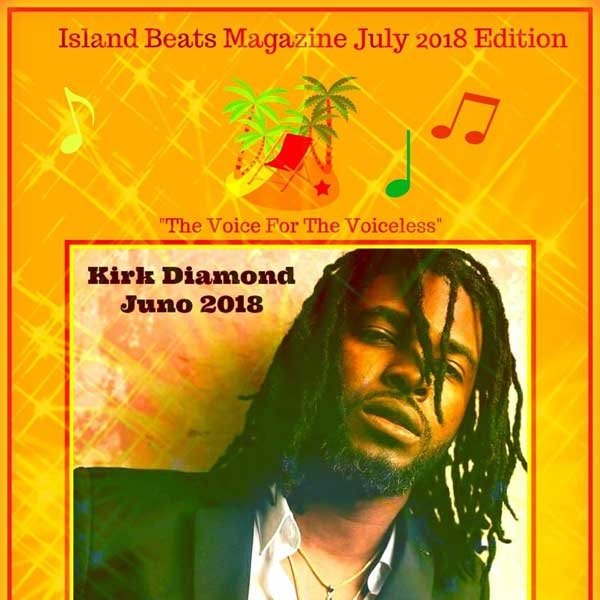 Massive Island Beats Is Pleased To Present The Island Beats Magazine July 2018 Edition We Hope You Enjoy Every Page Click The Link To View Please Enjoy Our July 2018 Edition One & Blessed Love.
Island Beats Management.

Website

The Best Roots Reggae Artists from Jamaica and around the World will Perform at Oroville Rock Reggae Jamfest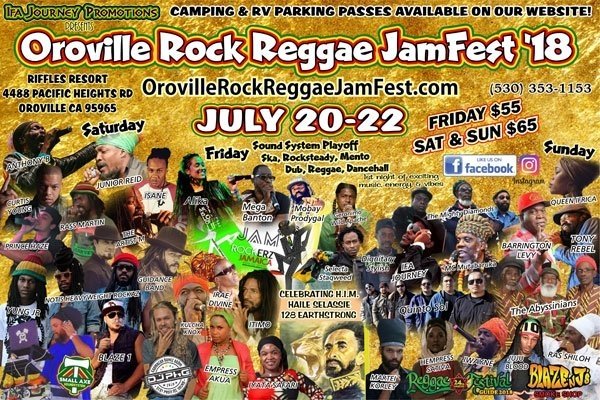 Jr. Reid, Anthony B, Queen Ifrica, Tony Rebel, Abysinnians, Mighty Diamonds, Ras Shiloh,
I-Wayne, Ifa Journey, Hempress Sativa, Alika, Quinto Sol, more!

Read full article

Get your Pre-Sale Tix for Atmosphere and J BOOG Mandalay Beach,
Las Vegas Friday, August 24, 2018

Third World and Jordan T take over San Jose's Music in the Park on Aug. 3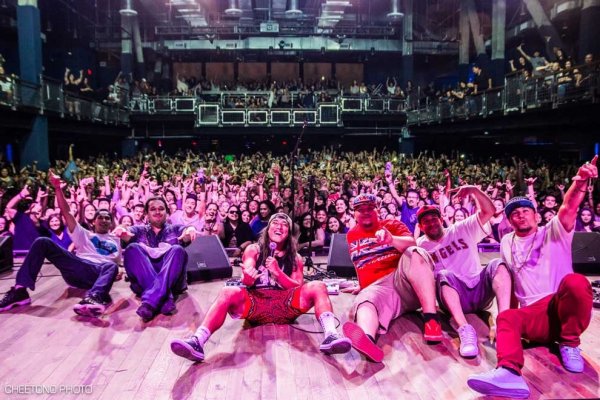 SAN JOSE – Buddy's San Jose Music in the Park presented by Metro Newspapers features a double-headliner concert on Aug. 3 featuring classics from Third World and new sounds from up-and-comer Jordan T.

The show is from 5:30 p.m. - 9 p.m. at Plaza de Cesar Chavez on Market Street in the center of downtown San Jose.

Advance tickets are $15. Day-of-the-event admission is $20. 12 & under free with paid admission. Save $5 on advance general admission tickets w/code: REGGAE Tickets and information are available at Website.

Read full article

Enjoy this story and many others in the annual Reggae Festival Guide digital magazine.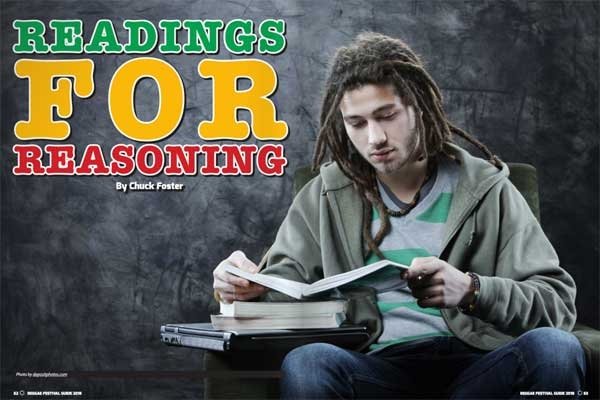 Readings For Reasoning
By Chuck Foster
Chuck Foster is back with book and zine suggestions to liven up your summer reading list.
Whether you're in the mood for an illustrated history of Bob Marley and the Wailers, a close look at Jamaica's Alpha Boys' School, the story of David Rodigan's career in reggae or one of the latest Small Axe book zines, you're sure to find a new favorite!
Read the entire 84 page magazine here
Reggae Sumfest Offers Enhanced Free Live Streaming
New: Festival Merchandise

Farm Fresh Mmd Delivers Organically Grown Pure Medicinal Cannabis Products Throughout California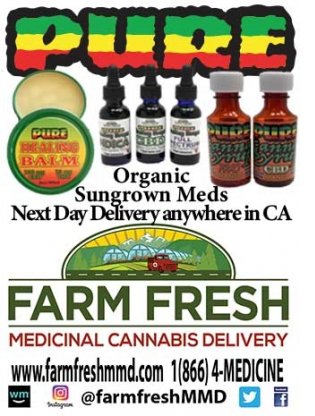 At Farm Fresh MMD, our goal is to provide a safe and legal avenue to help provide relief through medicinal cannabis products. Extensive experience and research has allowed our farmer Grizz to maximize the pain relieving benefits through the cultivation and production of cannabidiol (CBD) rich plants and products. His all natural philosophy as a vegan and Ital living has transcended into his farming practices. We are proud to have an all organic farm, utilizing living soil, the "no till" method of farming, and composting.

Growing in greenhouses and practicing light deprivation assists in providing for a consistent, year round supply of clean, fresh flower and products. Over the years, Grizz has developed original and unique strains to help with specific ailments. The goal of Farm Fresh MMD is to listen to each and every one of our patients in order to properly match their suffering with one of our unique and specialized strains and/or products. At Farm Fresh MMD, we are passionate about bringing the finest and cleanest products directly to our patients.
Read full article
Island Reggae Explosion

Katchafire plus: E.N Young & the Imperial Sound, Notis Heavyweight Rockaz, Sons of Zion, DJ Treez
Friday, July 13, 2018,

Lake Tahoe, Stateline, NV
21+ Show. Doors open at 9pm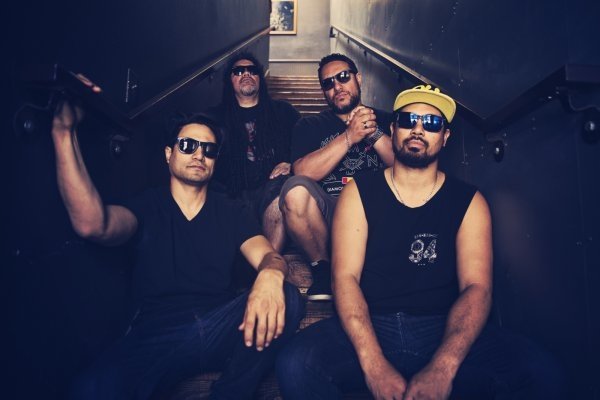 Get your Tickets for the
Island Reggae Explosion on July 13th
Advance tickets are available for $20 at Montbleu Box Office and online at
Ticketweb
Get your Tickets for the 9th Annual Reggae on the Mountain Festival
July 14 & 15 ~ Topanga Canyon, CA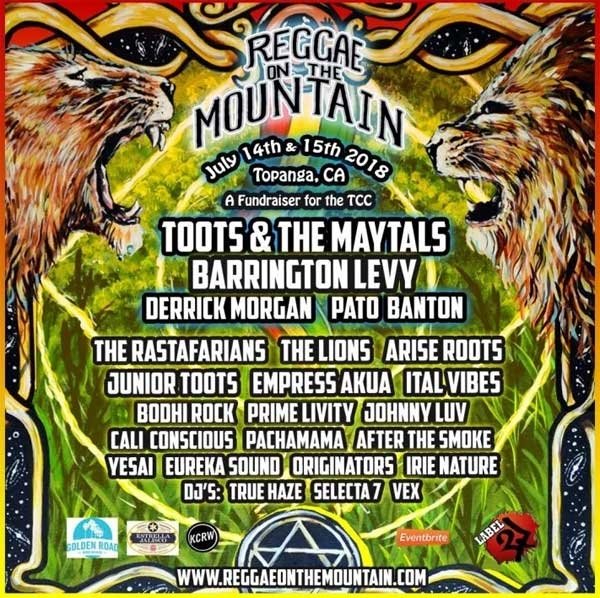 Jamaican Legends: Toots & The Maytals, Barrington Levy, and many more,
are coming to Topanga July 14 & 15!

Thousands of people will attend this year's festival which features: Toots & the Maytals, Derrick Morgan, The Rastafarians, Junior Toots, Empress Akua, Ital Vibes, Johnny Luv, Pachamama, The Originators, Barrington Levy, Pato Banton, The Lions, Arise Roots, Bodhi Rock, Prime Livity, Cali Conscious, After The Smoke, Yesai, Irie Nature and Eureka Sound.
Read full article
Learn about the many benefits of Legacy Cacao

MORE VALUABLE THAN GOLD
The World's PUREST Premium Cacao
Ceremonial-Grade Royal Mayan
Whole-Bean Sipping Chocolate
ALL natural superfood – coffee & energy drink substitute
100% Organic • Non-GMO • No Side Effects
England: One Love Festival 2018: Biggest Reggae Line Up in World,
Tickets Selling Fast



A Reggae heatwave is upon us, it's here and we can't wait to welcome you all back to celebrate it at the One Love Festival. This year's event has a huge, huge buzz about it - Alongside having the biggest Reggae line up in the World, our new extended areas 'Kaya World Music Stage', 'Rasta Village' and the holistic 'Space of Love' are on FYAH!
All tickets types are selling faster than ever before – 80% of Live in Vehicles have now been sold and only 30% of all other Ticket Types Remain



LAST REMAINING SEATS LEFT

- Big Green Coach


LAST REMAINING Glamping pitches left

We are very pleased to announce the day by day line up poster attached below (Whilst keeping a secret performance up our sleeves to be revealed at the main event :-)

It's here: the 2018 REGGAE FESTIVAL GUIDE magazine. 84 pages of educational & entertaining articles, plus dozens of festivals: CLICK IMAGE
TO OPEN MAGAZINE

Reggae SoulJahs Worldwide Vol. 3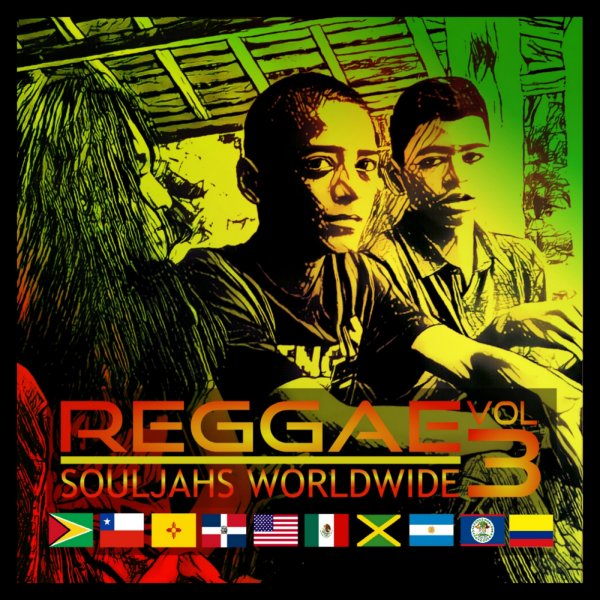 Reggae SoulJahs Worldwide Vol. 3 brings together a group of great artists representing Latin American and the Caribbean. This album series has been able to find reggae artists from around the globe and showcase their contributions to reggae music while proudly representing their countries. This album is not a world music album!

Read full article

The Black Eagles Band :: "Super G Man"'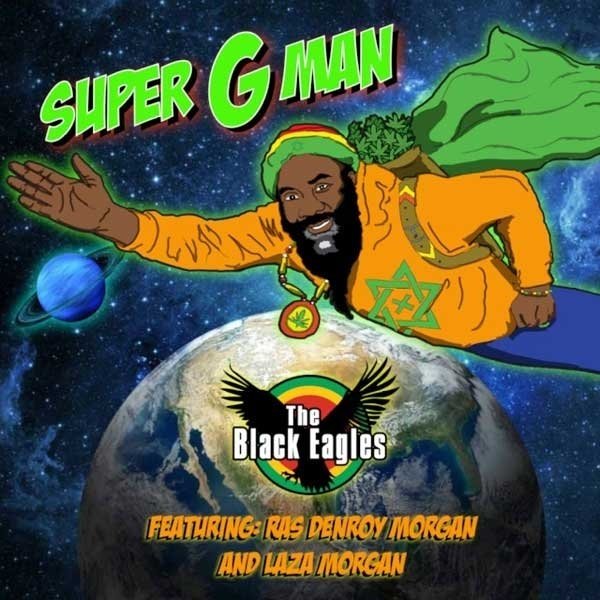 The Black Eagles Band is back with 'Super G Man' ~ a celebration and a tribute to the therapeutic properties of ganja
written by Denroy Morgan and Jammie Desiree
Listen Here
Reggae Icon Marcia Griffiths Defends 'Electric Slide' Authenticity and Releases New Single "Queen of Paradise!"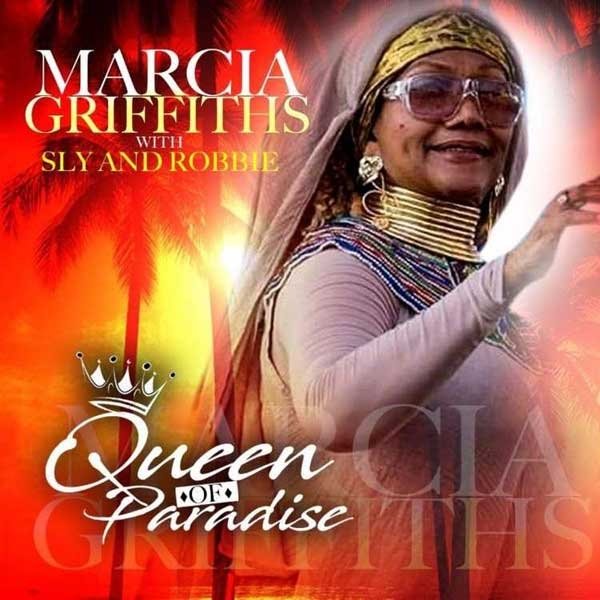 Reggae Icon Marcia Griffiths defends the authenticity of her classic song "Electric Slide" in response to allegations that the song is 'really about a vibrator.'

Allegations surfaced online on Tuesday (June 26

th

) after a journalist claimed to have spoken to Bunny Wailer, the songs original writer, who was asked what the song was 'really about.' The writer asked the Reggae legend if the song was about a personal pleasure toy for women, to which Bunny reportedly replied, 'are you just figuring that out?'



Read full article
Andru Branch :: "Always On My Mind"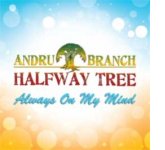 Juno-nominated Canadian recording artist Andru Branch recorded his debut album with members of The Wailers, his critically acclaimed second album with Ziggy Marley's rhythm section and his award-winning recent album Step Into The Light with legendary Studio One bass player Brian Atkinson. Awarded "Inspirational Recording of the Year" at the Music Nova Scotia Awards, Branch's fourth studio album is an all dub version entitled Step Into The Dub. Following the success of this year's "Winter Of My Discontent", Andru Branch & Halfway Tree bring you "Always On My Mind" to celebrate summer 2018, available at all your favourite on-line retailers. Stream "Always On My Mind" now! Named after the bustling music district in Kingston, where he has recorded and performed with many of Jamaica's most celebrated musicians, Andru Branch & Halfway Tree continue to inspire fans around the globe, promoting equal rights and social justice. Championing the preservation of authentic roots reggae music and the timeless message of peace, love and unity, the music is gloriously hypnotic and the message is positively uplifting. "Nothing less than stunning." – Exclaim! Magazine www.halfwaytree.ca

Book now: valdenn@valdenn.com 512-413-8461 (USA) • 902-228-2012 (Canada)

Reggae Festival Guide/RBA Publishing & Publicity
Is your website outdated or not mobile friendly? Are your social media platforms non-existent or under-utilized? Would you like your name and music to get out there to new reggae fans?
If so, we can help. We have many years of experience in marketing reggae bands and reggae festivals and offer these services and more:

Website consulting, design and maintenance
Social media development (Facebook, Instagram, Twitter, LinkedIn
Create descriptive written content (press releases, band bios, sponsor packages, etc.)
Develop digital marketing strategies to increase your customer base.
Custom Global PR services
If you have questions about what online marketing techniques would work best for you, Give Us a Call Today for a free consultation ~ 707-630-3304 or Email



1995-

2018




Industry Leaders for

Ove

r 24 Years




Hey reggae lovers! Got FACEBOOK?

Then please drop on by and "LIKE" us to get a daily dose of what doesn't always fit here!

"No man has a chance to enjoy permanent success until he begins to look in a mirror for the real cause of all his mistakes."

Jamaica Music Countdown July 13 - 19

On This Day in Reggae - July 12th

1951: Ruddy Thomas is born in Kingston, Jamaica.

1966: Jamaican government overruns Rasta-dominated village. At precisely 9:00 a.m. on this day, 250 armed police advanced from the Denham Town station ahead of phalanx of bulldozers. It is three months since Selassie's visit.

1969: Lady Saw (Marion Hall) is born in St. Mary, Jamaica.

1975: Sao Tome and Principe independent

1986: Bunny Wailer's first solo concert, outside Jamaica, in Long Beach, California

1993: UB40's single "Can't Help Falling In Love" [Virgin] is certified Gold by the RIAA (Recording Industry Association of America).

Source

If you missed your latest (or any) copy of the weekly e-Guide,
you can find back issues in the Archives

Upcoming Reggae Festivals

To view our entire calendar of more than 500 festivals, click here!

| | | |
| --- | --- | --- |
| Just Post Your Festival at | | Read the 2018 Reggae Festival Guide magazine in its entirety page-by-page in Digital Format |
Ostroda Reggae Festival
Jul-05-2018 - Jul-08-2018, Ostroda, Poland
POSTPONDED - Pressure Buss Pipe Tour
Jul-05-2018, Manhattan, New York, USA
African/Caribbean International Festival of Life
Jul-06-2018 - Jul-08-2018, Chicago, Illinois, USA
Summerjam Festival, The 33rd
Jul-06-2018 - Jul-08-2018, Cologne, Germany
Levitate Music & Arts Festival
Jul-07-2018 - Jul-08-2018, Marshfield, Massachusetts, USA
Stir It Up
Jul-07-2018 - Jul-08-2018, Batroun, Lebanon
Peace Love & Happiness Reggae Festival
Jul-08-2018, San Jose, California, USA
Overjam International Reggae Festival
Jul-10-2018 - Jul-14-2018, Tolmin, Slovenia
California WorldFest
Jul-14-2018, San Jose, California, USA
Music in the Park San Jose presents Toots & The Maytals
Jul-12-2018, San Jose, California, USA
Katchafire + E.N Young & Imperial Sound
Jul-13-2018, South Lake Tahoe, Nevada, USA
Katchafire
Jul-13-2018, South Lake Tahoe, Nevada, USA
Reggae on the Mountain
Jul-14-2018 - Jul-15-2018, Topanga, California, USA
Island Reggae Festival, 7th Annual
Jul-12-2018 - Jul-15-2018, Grass Valley, California, USA
Reggae Sumfest
Jul-15-2018 - Jul-21-2018, Kingston, Jamaica
Bababoom Festival
Jul-17-2018 - Jul-23-2018, Fermo, Italy
Dub Camp Festival
Jul-19-2018 - Jul-22-2018, Joué-Sur-Erdre, France
Seasplash Festival
Jul-19-2018 - Jul-22-2018, Pula, Croatia
Oroville Rock Reggae Jamfest
Jul-20-2018 - Jul-22-2018, Oroville, California, USA
Battle Creek Caribbean Festival
Jul-21-2018, Battle Creek, Michigan, USA
Jerk Jam, The
Jul-21-2018 - Jul-22-2018, Fareham, United Kingdom
Bayfront Reggae & World Music Festival, 13th Annual
Jul-21-2018, DULUTH, Minnesota, USA
Summer Reggae Wine Festival
Jul-21-2018 - Jul-22-2018, Mt. Airy, Maryland, USA
LB27 Reggae Camp
Jul-24-2018 - Jul-28-2018, Cegléd, Hungary
Iboga Summer Festival
Jul-25-2018 - Jul-29-2018, Tavernes de la Valldigna (beach), Spain
Guitarfish Festival,8th Annual
Jul-26-2018 - Jul-29-2018, Cisco Grove, California, USA
Roots & Culture Reggae Festival
Jul-26-2018 - Jul-30-2018, Latisana (UD), Italy
Summer Vibration Reggae Festival
Jul-26-2018 - Jul-28-2018, Selestat, France
Reggae in Wulf
Jul-27-2018 - Jul-29-2018, Friedberg (Bavaria), Germany
NorthWest World Reggae Festival
Jul-27-2018 - Jul-29-2018, Sandy, Oregon, USA
Uppsala Reggae Festival
Jul-27-2018 - Jul-28-2018, Uppsala, Sweden
Black Forest On Fire
Jul-28-2018 - Jul-29-2018, Berghaupten, Germany
Reggae on the Grass
Jul-29-2018, Denver, Colorado, USA
Montenegro Sun Reggae fest
Jul-27-2018 - Jul-29-2018, Budva, Montenegro
Fujahtive & RaLion Cottage Jam
Jul-27-2018, Midland, Ontario, Canada
Reggae On The Way
Jul-28-2018, Tacoma , Washington, USA
Reggae on the Grass
Jul-29-2018, Denver, Colorado, USA
Reggae on the River
Aug-02-2018 - Aug-05-2018, Garberville, CA
Music in the Park San Jose presents Third World and Jordan T
Aug-03-2018, San Jose, USA
Reggae Geel
Aug-03-2018 - Aug-04-2018, Geel, Belgium
Love Peace & Reggae
Aug-04-2018 - Aug-05-2018, Whitstable, United Kingdom
Durham Reggae Fiesta
Aug-04-2018, Durham, North Carolina, USA
Caribbean Afr'am Festival
Aug-04-2018, Killeen, Texas, USA
Boomtown Fair
Aug-09-2018 - Aug-12-2018, Bristol, United Kingdom
One Love Festival
Aug-10-2018 - Aug-11-2018, Ladysmith, British Columbia, Canada
Right News Music Garden Reggae Festival 2018
Aug-10-2018 - Aug-12-2018, Lounovice pod Blanikem, Czech Republic
Reggae Bash Festival
Aug-11-2018 - Aug-12-2018, Sutton , Quebec, Canada
Rototom Sunsplash
Rototom Sunsplash Aug-16-2018 - Aug-22-2018, BENICASIM, Spain
Rastafest
Aug-18-2018 - Aug-19-2018, Toronto, Ontario, Canada
Charlemont Reggae Festival
Aug-18-2018, Charlemont, Massachusetts, USA
One Love Music Fest
Aug-18-2018, Somerset, New Jersey, USA
Righteous Rockers Music Festival
Aug-18-2018, Tampa, Florida, USA
Cannabis Cup-Canada
Aug-24-2018 - Aug-27-2018, Lake Cowichan, British Columbia, Canada
Foothills Music Festival
Aug-24-2018 - Aug-26-2018, Browns Valley, California, USA
Surrounded by the Sound Music & Arts Festival
Aug-30-2018 - Sep-03-2018, Long Creek, South Carolina, USA
One Love One Heart Reggae Festival
Sep-1-2018 - Sep2-2018, Woodland, California, USA
Reggae Pon Di Lake
Sep-02-2018, Sarasota, Florida, USA
Jerk, Seafood & Vegan Fest
Sep-08-2018 - Sep-09-2018, Chicago, Illinois, USA
Soul Rebel Festival, The 17th Annual
Sep-08-2018, Boulder, Colorado, USA
Reggae on Route 66
Sep-15-2018 - Sep-16-2018, Victorville , California, USA
Caribbean Nights Series
Sep-20-2018 - Dec-20-2018, NYC, New York, USA
Nigeria Reggae Festival
Sep-29-2018 - Oct-01-2018, Awka, Anambra State, Nigeria
Autumn Reggae Wine Festival
Oct-06-2018 - Oct-07-2018, Mt. Airy, Maryland, USA
LA Regga Vegan Fest
Oct-07-2018, Los Angeles, California, USA
Reggae Wellness
Oct-27-2018 - Oct-28-2018, Port Antonio, Jamaica
JamRock Reggae Cruise
Dec-01-2018 - Dec-06-2018, Fort Lauderdale , Florida, USA
Jamrock Reggae Fest
Feb-01-2019 - Feb-03-2019, Negril, Jamaica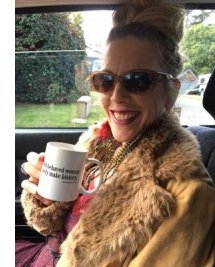 2018 marks the 24th year that Reggae Festival Guide has been the leading media company in the reggae industry.

Our parent company, RBA Publishing & Publicity, is based out of Humboldt County, CA. We produce the annual Reggae Festival Guide magazine, the top-ranking website:

www.ReggaeFestivalGuide

(32,000 unique monthly visitors), and this weekly reggae e-newsletter Reggae e-Guide (40,000 weekly subscribers). We also have 550,000 fans that follow us on Facebook (please

join us

there), and 13K that follow us on Instagram

We offer you many ways to help you get your fix of reggae music, history, lifestyle, current news, and of course, festivals, all year round.

Our publishing company keeps growing and adding elements to bring you trusted coverage of reggae happenings from around the world.

Contact us today if you have any questions or suggestions. We love what we do and look forward to input from you with your suggestions, critiques, questions, etc.

Also contact us to find out how you can promote your band/business/festival in this e-newsletter or on our website.

We also offer Publicity & Graphic Services for bands and festivals:
band bios and interview written, social media management, website consulting design and maintenance, EPKs created, graphics for advertising and social media branded videos, and more. Please contact us to find out how we can help you with your exciting projects.

One Love,
Kaati, Sean, Joana, Goran, Irene, Heather and the rest of our Crew

Information - both editorial and advertising - in the Reggae e-Guide - is believed to be correct but not guaranteed - so check it carefully before you attend any event or send money for anything. We do not write the news, just report it.


707-630-3304 or

email



For Gmail users:
By default, emails may get into the Promotions tab in Gmail.
Please check your Promotions tab for the download links and follow these instructions to make sure other important RBA Publishing info is delivered to your main inbox:

In your Promotions tab, drag any RBA Publishing/Reggae Festival Guide/Blues Festival Guide email and drop it over to the Primary tab.
2. Choose "Yes" to confirm that you never want to miss our news.

For Yahoo!, Hotmail and AOL users:
Yahoo!, Hotmail and AOL are using overly strong spam-blocking filters that are very likely to stop you from receiving our emails.
Please set up your spam filters to allow mail from the

info@BluesFestivalGuide.com

and

Info@ReggaeFestivalGuide.com

to ensure continuous delivery of our important content.

That's it! Now you can stay up-to-date.

Distribution by RBA Publishing Inc.

If you wish, and we really wish you wouldn't, like to be removed from this list, please reply with REMOVE in subject line.

It will make us very sad if you do, and perhaps your removal will be the one the makes us decide this no longer worth doing at all, and all the information we provide will go away forever and musicians will sit home alone at night and cry because they have no one to play for because no one knows about their shows.