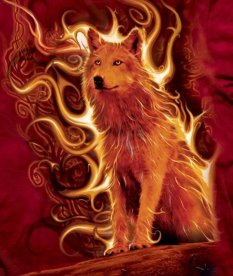 SFR, August Circles, Workshops & Special Events

Spiritual Song of the Indigenous
I am a child of the Dreamtime People
I am part of this Land, like the tree, standing
I am the river, softly singing
I am the dance of the elements
I am the sunshine, snow, wind and falling rain
I am part of the rocks and the red desert earth
Red as the blood that flows in my veins
I am eagle, jaguar and snake that glides
I am this land and this land is me.
I am North & South America, I am One America.
The Crystal Matrix, Inside the Alchemy of a Talisman

with Irma StarSpirit Turtle Woman

Thurs. Aug. 2nd * 6:30 pm - 8:30 pm


An open door invitation to your higher-self and the network within you. After all we are made up of light, crystal, minerals, elements and much more.

Is it time to enter the abstract seed that creates all formation?

Using your gifts and going deeper as you work with your favorite crystal to activate cosmic change through the dimensional transformation achieved with alchemy.

More Info for Crystal Matrix, Inside the Alchemy of a Talisman

Special Indigenous Vibrations;
Journey Into the Conscious Sea of Awareness
with Judith Grasshopper & Irma StarSpirt Turtle Woman

Sat. Aug. 4th * 7 pm to 9 pm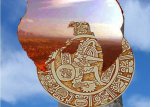 Join us into a vast ocean of sounds with indigenous instruments and sonar rhythms.

Be-ing in Joy with the gift of sound, journeys and dreamtime, allow yourself to spiral into your divine form.

The combination of medicine vibrations that invoke clouds, fire, earth, water, Earth and comic space.

More on Indigenous Sound Vibrations

Special two for one offer see green link above
Please arrive by 6:55 pm lobby doors close at 7:10 pm

The Children's Storytelling & Sound Circle

with Irma, Fatima & Judy

New Date Sun. Aug. 5th * 1pm-3pm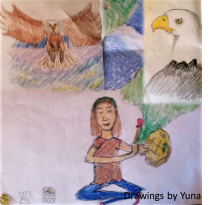 Welcome to the family sharing circle as we learn and have fun. Remember the old ways of traditional storytelling and into a circle where we also surround ourselves with movement, music and sound.

We will drum & rattle to rhythms of inner spirit to touch the soul. Creatively bringing forth the natural heartbeat which can be as intimate as the sound of breathe.

Info on Children's Storytelling & Sound Circle

Qi Gong & Gongs with LinDel & Judith

Tues. Aug. 7th * 6:30 pm- 8:30 pm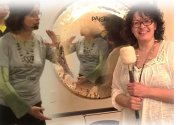 Join Us for an evening of good vibrations with Sound and Movements! Everything in the universe vibrates ~ from the smallest particles, to our cells, to the planets in our Solar system.

Tonite we will practice Qi gong, which roughly translates as "energy practice", along with gentle movements, sound and meditation to channel your Qi in order to bring balance and calmness to the body, mind, emotions and spirit. In other words, a return to "good vibrations"!

Info Qi Gong & Gong & New time

Illuminating the Mysteries of the Heart,

with Maya, Irma & Judith

Wed. Aug. 8th * 7pm - 9pm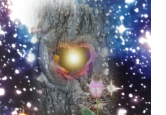 Pure essence oils of flowers offer us illuminating sacred tools for the Heart in this time of Awakening our Humanity, with Earth & Greater Mysteries.

In this Sacred Circle we will explore the art of anointing ourselves and each other with 3 precious floral oils: Violet, Rose & Blue Lotus. These powerful plant spirit essences have offered their deep healing wisdom since ancient times.

Info on Exploring & Illuminating the Mysteries of the Heart

Please arrive by 6:55 pm lobby doors close at 7:10 pm

Gong Harmonics Sound Circle

with Judith & Friends

Fri. Aug. 10th * New Time: 7 pm - 9 pm


We welcome you to come and relax in a Sacred Space of harmonic Sounds with Sacred Gongs, Tibetan Bowls, bells, Chanting and other instruments.

Enter and let your Spirit Breathe, Relax, Receive, go into a deep meditative state of relaxation and serenity, which allows healing to come into the Mind, Body and Spirit.

New Info on Gong Harmonics Sound Circle
Please arrive by 6:55 pm lobby doors close at 7:10 pm


Introductory to Sound Therapy

with Judith, KRM

Sat. Aug. 11th * 1pm - 4pm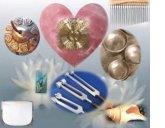 A special class teaching the ancient practice of sound therapy.

You will be introduced to Tibetan metal singing bowls and Crystal Singing bowls.

Discussion on what each instrument does for the Spirit, mind and body. Practice time with the instruments to harmonize ones energy. Examples on the body to help you understand how sound affects the healing properties and helps to restore the natural energies within the body.

Info on Introductory to Sound Therapy

Community Sound Healing Private Session

with Judith, KRM

Sat. Aug. 11th * 5:30 pm - 8:30 pm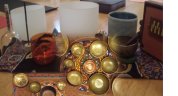 Your invited to receive a wonderful transpiring body layout of crystals and metal bowls of vibrational sounds.
Adjusting and aliening your energy body frequencies to a higher understanding of self awareness.
More Info on Community Healing Private Session
Reiki Zen Art with Judith, KRM

Sun. Aug. 12 * 1 pm - 4 pm


Join us for a day of creativity by opening the minds eye.

A day of Reiki Zen Art, something to take home as part of your life's journey. On this day we will share a beautiful healing Reiju (Reiki Blessing) as a community.

More Info on Reiki Zen Art

Dance of the Jaguar

with Irma StarSpirit Turtle Woman

Wed. Aug. 15th * 6:30 pm - 8:30 pm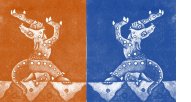 "La Danza de Jaguar", Dance of the Jaguar, is celebrated in Mexico, Belize and Guatemala as the Maya, Toltec and Aztec nations hold this yearly celebration on Aug. 15.

Join us in the dance of the Jaguar and journey to re-enact the dances that still take place in rural
villages. Awakening the ally and Jaguar companions.

Info on La Danza Del Jaguar
Please arrive by 6:25 pm lobby doors close at 6:40 pm

FREE Limpia/Cleansing, Healing or Reading

with 2019 MedicineWay Apprentices

Thurs. Aug. 16th


This year's 2018-MedicineWay Practioners will be offering a Limpia/Cleansing, Healing or Reading.

This special event is part of Irma StarSpirit Woman's MedicineWay Apprenticeship Program, and we would like to offer this to our SFR community, as the graduating initiation practioners enter their last class of the year.

Info on how to register for a Free limpia, healing or reading

ReikiZen Drum Circle

with Judith, KRM

Fri. Aug. 17th * 6:30 pm - 8:30 pm

The ReikiZen Drum circle is opened to all levels of Reiki practioners and shamanic drummers; everyone is welcomed to exchange in giving and receiving a Reiki share session in a peaceful and comfortable setting.

Involve yourself with the light of Reiki touch, to balance health and well being as you stimulate your mind and body. All are welcome to chant and tone your favorite mantras and symbols.

Info on ReikiZen Drum Circle
Please arrive by 6:25 pm lobby doors close at 6:40 pm

Back By Popular Demand:

The Healing Drum Intensive
with Irma StarSpirit Turtle Woman

New Date: Sat. Aug. 18th * 11 am - 5:30 pm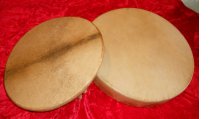 Open yourself up to a deep level of bonding & unfold the medicine between you and your drum. Begin with an the initiation of your drum into the healing world of Shamanism. Shamans connect to their drums in a deeper level, and they are healing tools and connecting with the waves of our voice they intertwining with the voice of the drum.



In this workshop we will play with different sounds, rhythms and overtones. Learn how voice also carries itself through the drum. Experience how vibration can move through the bodies energy fields, how blockages are removed and how we can restore, align, and awaken the 5 bodies. We have a tool that can extract energies no longer needed in the body and bring more fluidity to our blood and DNA.

Info on Healing Drum Intensive

Toltec Dream & Drum Night

with Irma StarSpirit Turtle Woman

Sat. Aug. 18 * 7:30 pm - 9:30 pm


You are invited for a night of drumming & dreaming, as we drum we will play with call backs, and find inspiration to find power songs.

All are welcomed! Bring your favorite drum and let's get back into the groove of ceremonial drumming, chanting and dancing. Rattles are also welcomed. Some drums and rattles available.

Info on Toltec Dream & Drum Night

* Registration closes by Aug. 15th, must register to attend.
Please arrive by 7:25 pm-7:40 pm, Lobby doors close afterwards

Gentle, Restorative Yoga & Gong Harmonic Sounds

with Andrea & Judith

Wed. Aug. 22nd * 7 pm - 8:30 pm


Come explore gentle and therapeutic yoga poses,deep releasing stretches with deep breathing and supported restorative poses with the sound and healing vibration of the crystal bowls and gongs.

For More Info on Restorative Yoga & Gong Harmonic
Please arrive by 6:55 pm lobby doors close at 7:10 pm

Welcoming Back

Robert Levy in Shamanic Reiki

Thurs. Aug. 23rd * 6:30 pm - 9:30 pm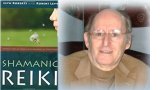 How knowing about a past life can assist you in overcoming an obstacle in your present life, an obstacle you have tried to solve but couldn't.

In the brief time we have within this class, we will talk about past lives and how something that occurred in that past life is preventing you from changing a part of who you are and becoming who you wish to be. A change you have tried to make but have always been unsuccessful. In the safety of receiving Reiki, you will use the shamanic journey to learn about your own past life and see or imagine, intuit or sense, how that knowledge will help you make that change in your life.

More Info on Shamanic Reiki & Early Bird Registry


MedicineWay Healing Circle

with Irma StarSpirit Turtle Woman

Fri. Aug. 24th & 6:30 pm - 8:30 pm


We invite you to a the MedicineWay Healing Circle.

A sacred space to learn healing methods and experience remedial inner and curative union. It is always a time to reflect and sometimes the unseen needs to be acknowledged. We also need to be recognized by the "Spirit" the Great Creator, to be a witness to our experiences and chapters that unfold in our life, so we may be seen and heard.

Come open yourself to learn how to listen to your body, silence the mind, and travel into the inner dimensions of "Spirit". Enter the journey into the MedicineWay.

More Info on MedicineWay Healing Circle
Must Register before Aug. 22nd
Please arrive by 6:25 pm lobby doors close at 6:40 pm

Reiki Master Certification Program

with Judith, KRM


Further advance your Reiki with this opportunity to enter the Master Level. The class is a combination of lecture, discussion and hands on experience.

Practice time includes giving and receiving a complete Reiki treatment using all the hand positions, self -treatment and practice using all the symbols including distant healing. Practice using all the Japanese Reiki Techniques.

Info on A.R.T. / Reiki Master Certification Program

G
oddess of the Sea Blessing & Celebration
with Irma StarSpirit Turtle Woman

Aug. 26th * 3pm - 7 pm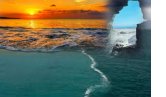 Join us for a time to cleanse, sing and give offerings back to the Earth as we go to the sea and hold a Prayer & A Blessing Celebration; Honoring the Goddess of the Ocean & Sea, the mother of waves our mother of water.

Star of the Seas, known as Mama Watta & Yemaya, she is the protector of women within the sea it is her healing powers that are carried in the great waves, the energy is powerful during the ebb and flow of life challenges.

More Info Goddess of the Sea Blessing & Celebration

Blessing Our Temple

with Irma StarSpirit Turtle Woman

Tues. Aug. 28th & 12 Noon - 2:30 pm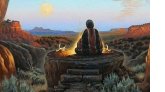 Have interest in learning how to Bless and clear a home, in this workshop shared are ways to Bless, empower, cleanse and clear your home, with simple techniques so everyone can facilitate this practice for themselves and share with others. We need to have harmony, balance & prosperity within the home, sometimes it might begin with the surrounding areas outside the home.

Info on Blessing Our Temple

Obsidian Magnetic Meridian Work

with Irma StarSpirit Turtle Woman

Two Evenings, Wed. Aug. 29th & Thurs. 30th * 6:30 pm - 9:30 pm

*Registry open for one day or both days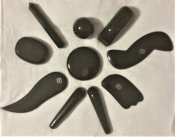 A very unique healer-training using obsidian as a healing tool. Designed for those who have previous healing experience and want to add an additional treatment with Reiki, Shamanic or Crystal Healing & Energy workers.

The magic of Obsidian tools such as Huachas & Combs, XXL Tongue & Thumb Massagers, Palm Stones & Sphere's to add to your healing sessions as you are taught different methods to assist you with treatment of the body.

All tools will be provided for class use.

Info Obsidian Magnetic Meridian Work

Class Limited to 12 people

Upcoming Workshops with SFR Teachers

Open for Registry

Private Sessions Available with Judith or Irma

Weekdays, Evening & Weekend Sessions Offered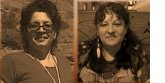 Welcome to Shamanic Fire Reiki; Irma StarSpirit Turtle Woman and Judith Grasshopper, KRM, joined gentle forces on their mission to heal through Reiki, Shamanism, Sound & Crystal healing. In the way every discipline adapts to each teacher, the two teachers found a common Soul language and home for their shared purpose in the healing arts.

We are open for Private Sessions, we offer Reiki, Shamanic, Crystal or Sound Healing.

Contact us if you would like to schedule an appointment at earliest convenience shamanicfirereiki@gmail.com

All Events are held in Our New Home SFR, Soul Haven, 56 West 45th St. Suite 1703, Midtown, Manhattan, Btw 5th & 6th Ave.

If you have any inquires please reach Irma or Judy by email shamanicfirereiki@gmail.com