Important Dates

and

Deadlines

--------------------------------
--
2018

Outstanding Young

Music Educator

Nomination Form Deadline

September 1, 2018

--------------------------------
--
2018

All-State Jazz

Submission of

Audition Recordings

Deadline

September 17, 2018

----------------------------------
2018

All-State Orchestra

Submission of String

Audition Recordings

Deadline

September 19, 2018

----------------------------------
2018

All-State 2nd Round

Auditions

Lafayette High School

Lafayette, LA

October 13, 2018

----------------------------------

2018

Deadline for Submission

of All-State Packets and Registration fees

October 22, 2018

----------------------------------
2018

Deadline for

Conference Pre-Registration

for Members with

All-State Students

October 22, 2018

----------------------------------

2018

Deadline for Conference

Pre-Registration

for Members

without All-State Students

November 1, 2018

----------------------------------
Professional Development Conference
-----------------------------------
Thanks to our loyal Louisiana Musician advertisers!

Lafayette Music Company

National Guild Of Piano

Debose Piano Competition

McNeese State University

DeRidder High School

Sulphur High School

Yamaha Corporation

Quaver Music

Thanks to our LMEA Conference Program Sponsor!

Thanks to our

Conference vendors!

Tempest Musical Instruments
Elvis Presley's Graceland
Louisiana Bandmasters Assc.
Louisiana-Mississippi Colorguard & Percussion Circuit
DeMoulin Brothers & Company
Chemical City
Double Reeds
Thanks to our Collegiate Conference Exhibitors!

Belhaven University

Centenary College of Louisiana

Louisiana College

Louisiana's Own

156th Army Band

Louisiana State University

Louisiana Tech University

Loyola University

of New Orleans

McNeese State University

Nicholls State University

Northwestern State University

Southeastern Louisiana University

University of Louisiana Lafayette

University of Louisiana Monroe

University of New Orleans

University of

Southern Mississippi

Executive Officers
Carol Lupton, President
Scotty Walker, President Elect
Fran Hebert,
Past-President
Bruce

W. Lambert,
Executive Director
District Directors
Greg Oden, District I
Jessica Fain, District II
Brett Babineaux, District III
Katie Codina District IV
Sharon Stephenson, District V
Guy Wood, District VI
Jim Trant, District VII
Mark Minton, District VIII
Jessica Lizana, District IX
Division Chairmen
Joseph Nassar, Band
Katrice LaCour, Orchestra
Angela Jones, Vocal
Lee Hicks, Jazz
Michele White, Elementary
Victor Drescher,
University-Research
Edward McClellan,
Collegiate NAfME
Carolyn Herrington,
Public Relations
Ex-Officio Board Members
Pat Deaville, State Editor
Sharon McNamara-Horne,
State Webmaster
Tom Wafer, Hall of Fame
Angele S. Bienvenu, LBA
Kevin Caparotta, LA ACDA
Jarrod Richey, LAKE
Kelly Stomps,
AOSA Red Stick Chapter
B.J. McGibney, LAJE
Michelle Wilkinson-Nelson,
LA ASTA
Brett Dietz, LA PAS
Conference Chairmen
Bruce W. Lambert,
Executive Director
Scotty Walker, All-State
James W. Hearne, Conference
Carolyn Herrington, Exhibits
Fran Hebert, Registration
Tom Wafer, Hall of Fame
Quick Links to the LMEA Website
Quick Link to LMEA District Websites
Quick Link to National Association for Music Education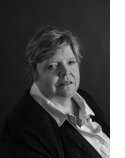 Louisiana Music Educators Association
Another school year has begun and many of us are facing new beginnings. You may be a new teacher, a veteran teacher in a new position, or just dealing with a number of things a new school year brings. Each new school year also seems to bring a bombardment of new technology to learn. This alone is often overwhelming to me. I try to think of the new school year as an opportunity to face new challenges.
My challenge, as your president, is to help guide your LMEA to meet your needs as a music educator. This past spring, after careful consideration, your LMEA Board voted to restructure our Music Assessment system by eliminating our State Assessment. This was a difficult decision that has been made in a number of other states. While I know this decision has not been popular, it was felt that with the expansion of mandatory state testing it was necessary.
The LMEA Board has also approved a proposal to allow members the option of membership in LMEA without the mandatory membership in the National Association of Music Education (NAfME). The LMEA portion of your NAfME membership is currently $25.00. The proposal will increase your LMEA membership cost but would encompass things like your current conference registration. This change will require a vote by the entire membership and more information will be available as the board moves forward.
Finally, I am honored and humbled by the opportunity to serve as the President of the LMEA Board. I welcome your input concerning anything LMEA related, or music education in general. Thank you for my new beginning and I wish you all a successful school year.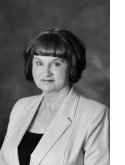 Fran Hebert, Past President
Louisiana Music Educators Association
I trust that your fall semester has begun with wonderful opportunities planned. We treasure awesome memories from last year but now we move on into new and promising experiences in music for ourselves and our students.
The LMEA Fall Professional Development Conference has shaped into an expanse of offerings for every facet, every level, and every specialty in music education. The experience of our clinicians ranges from a few years to decades in the classroom and in the music business. You will find much to add to your bank of activities, philosophies, and methods.
The location of our event is the Baton Rouge Crowne Plaza, November 15-19. Be sure to note dates for hotel reservations published in this issue of the Louisiana Musician.
Registration for the conference will again be online. Please use the secure access by entering the following address: https://www.lmeamusic.org
Conference Fees Deadline for Online Payment*
LMEA Directors with Participating
All-State Members = $65** October 22*
LMEA Member Pre-Registration = $65**November 1*
LMEA Member Registration
at Conference = $80** Nov. 15-19 On-Site Only
Non-Member Fee = $85** November 1* or On-Site
Retired LMEA Members = $0
Collegiate Student Member Fee = $15** November 1* or On-Site
(**An Additional Fee will be added for payment by credit card: $3.00 for member registration; $1.00 for collegiate registration.)
I encourage you to pre-register so that your name badge will be prepared for pick up when you arrive. The registration table will be located in the Hotel Atrium.
As Past-President, it will be a pleasure to serve you for our all-state conference registration. I look forward to seeing each of you in November.
For further information on our conference registration processes, please click on the link below.
https://www.lmeamusic.org/conference/conference-general-information/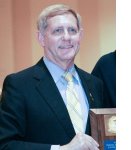 Editor's Message
Pat Deaville, Editor
Welcome to the new school year. As a member of LMEA for the past 45 years, I can safely say that this will be a unique year. Every year brings changes, challenges, and improvements. In my September 2018 editorial for the LOUISIANA MUSISIAN, I shared a few things I've learned over the years as an LMEA member and as editor for our association. Click below to view the editorial. Best of luck throughout the 2018-2019 school year!
Quick Link to the complete Editorial (Sept. 2018)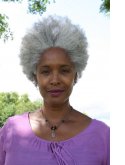 Vocal Division Update
Angela Jones
Chairperson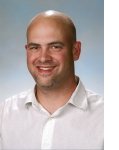 Band Division Updates
Joey Nassar
Chairman
Conductors for the 2018 LMEA All-State Bands will be Stephen D. Davis, from the University of Missouri-Kansas City Conservatory for Music and Dance, for the Symphonic Band and Catherine Rand, from the University of Southern Mississippi, for the Concert band.
Please stay in contact with your District Director in preparing for the 2018 All-State 1st round auditions. The Board of Directors have approved a few protocol changes to audition procedures.
F
or information concerning the All-State audition process, please click on the links below.
Quick Link to the All-State Band Audition Page
Quick Link to the complete Band Division Article (Sept. 2018)

Orchestra Division Updates
Katrice LaCour
Chairman

Jazz Division Updates
Lee Hicks
Chairman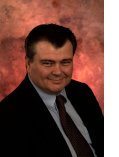 Collegiate NAfME Update
Ed McClellan
Chairman
The NAfME Collegiate Summit (November 17-19, 2018) is a collaborative effort among the Louisiana Music Educators Association, university faculty, K-12 music educators, and retired music teachers to focus on the needs of undergraduate music education majors and beginning music teachers.
The 2018 NAfME Collegiate Summit has a special focus on Technology in the Music Classroom during Sunday's Sessions. The Summit Program provides a variety of professional development sessions for college students, and beginning and veteran music teachers.
The 2018 sessions are open to collegiate members as well as practicing music teachers/directors at this year's LMEA Conference.
Please click on the links below, for the 2018 LMEA Conference "Call for Research" and for more information on the Collegiate Summit.

Elementary Division Updates
Michele White
Chairman
Our featured clinicians for the 2018 LMEA Professional Development Conference will be Dr. Susan Brumfield and Dr. Andy Paney. By popular demand, both Lamar Robertson and Jarrod Richey will be returning to provide clinics.
For more updates on our Elementary Division, please click on the link below.
Quick Link to the complete Elementary Division Article (Sept. 2018)